If you are a Trader Joe's devotee, you know that the thing that is great about them, is also the thing that can drive you batty. That is, an item pops up, and then disappears. So, when you see something you like, grab it, because it might not be there next time, or for long.
These 21 items are the ones that are hitting Trader Joe's shelves this summer – and they are definitely worth a try. BTW, did you know that there is an actual Trade Joe's Podcast? You can tune in and hear direct from Tara Miller (self-described director of words and phrases and clauses), and Matt Sloan (the marketing product guy).
Mango Cream Bars
Think icy mango sorbet, and creamy vanilla ice cream combined. On a stick. Perfection. Good luck eating just one!
Ube Mochi
Ube is purple yam, and if that sounds odd for a sweet dessert, then you have been missing out.
S'mores Ice Cream
Here's how TJ's describes it: "We start with a base of rich, graham cracker-flavored ice cream, imbue it with marshmallow & chocolatey swirls, add a pinch of sea salt, sound the bugle, and call it a day!
Although our S'Mores Ice Cream makes an excellent anytime treat, we find that it's best enjoyed as a satisfyingly sweet reward at the end of a hot summer's day. And if you really want to earn your dessert-making merit badge, you can top it with crushed Graham Cracker Squares, a few Marshmallows, and a drizzle of Organic Midnight Moo for a scrumptious s'mores sundae."
Organic Midnight Moo Chocolate Syrup
So of course, we needed to bring you info on the Organic Midnight Moo Chocolate Syrup next. It's rich and intensely chocolatey, comes in a handy squeeze bottle, and makes perfect chocolate milk – or drizzle over ice cream, pound cake…or right into your mouth (we didn't say that).
Raspberry, Lemon & Strawberry Fruit Frenzy Bars
We have loved these pops for years. Three layers of icy, fruity goodness. Refreshing, low fat and adults get as excited about them as the kids.
Strawberry Lemonade Joe-Joe's
Cookies with a bright strawberry lemonade flavor! Golden, lemon wafer cookies sandwiched around a smooth strawberry crème filling with actual bits of dried strawberry.
Vegan Kale Cashew & Basil Pesto
Vegan pesto? You bet, ready made to toss with hot or room temperature pasta, spread onto grilled tofu, or added to a salad dressing. Or spread some on baquette slices and top with a juicy slice of tomato.
Crunchy Jalapeño Lime and Onion
The name is confusing. What is this? Magic in a jar, that's what. It's bits of dried onion and garlic, coated with olive oil, jam-packed with jalapeno, green bell pepper, cilantro, and lime. Dollop it onto whatever you are grilling (tofu to steak).
Roasted Red Pepper Hummus
According to Tara, this is a returning favorite, but it has a whole new look. The former was a homogenous, blended product. This one has a roasted red pepper relish on the top of the creamy hummus. Extra texture, extra roasted red peppers and if you are a roasted red pepper fan, you won't want to pass this up.
10 Minute Farro
Just like the name suggests, 10 Minute farro means you can be enjoying this whole grain in mere minutes. We love it tossed into a bowl as a basis for a veggie-laden salad.
Watermelon Cucumber Cooler Beverage
Chill this down and you will have the perfect summer drink. Light and extremely refreshing.
Organic Mafalda Corta Pasta
What is so special about this pasta? The shape! They are like tiny, ruffled lasagna noodle pieces and they are excellent for holding onto sauce.
Organic Trofie Pasta
Another unusual pasta shape to add pizazz to your pasta salads.
Yuzu Hot Sauce
We love hot sauce and this one features the heat from chile peppers and the citrusy zing of yuzu. An inspired combination.
Pearl Mozzarella
Picture the tiniest (yes, even adorable) mozzarella balls you have ever seen – the size of large pearls! Perfect for a chopped caprese style salad.
Grains Crispbread Norwegian Crackers
These are the seediest, grainiest crackers we have ever had. And we love them. Bring them to a picnic with a triple crème cheese.
Ghost Pepper Potato Chips
Crunchy, spicy potato chips that you will not want to stop eating. You have been warned.
Patio Potato Chips
Speaking of potato chips, if you cannot make up your mind, this is the bag to grab. Inside you will find salt & vinegar chips, dill pickle chips, ketchup flavored chips, and smokin' BBQ chips all alongside one another.
Chili Onion Peanut Crunch
This is a snack, it's a condiment, it's crunchy, it's spicy. We love it. Toss it into a green salad, a pasta salad, or even over vanilla ice cream.
Mini Cheesecake Cones
Almond Florentine cookies, crisp and sweet, filled with a creamy cheesecake. Try to eat just one!
Just Salmon Skin Baked Dog Treats
Can't leave the pups out! These are 100% salmon skins and dogs go crazy for them.
18 of the World's Deadliest Foods: How Many Are You Eating?
Whether you eat to live, or live to eat, let's make sure you live to see another day! These are some of the world's deadliest foods. They can bring on extreme symptoms, ranging from paralysis to seizures, choking and even death, so don't go tucking these into your lunchbox. Click for 18 of the World's Deadliest Foods: How Many Are You Eating?
10 Of The Worst Tasting Drinks People Pretend To Like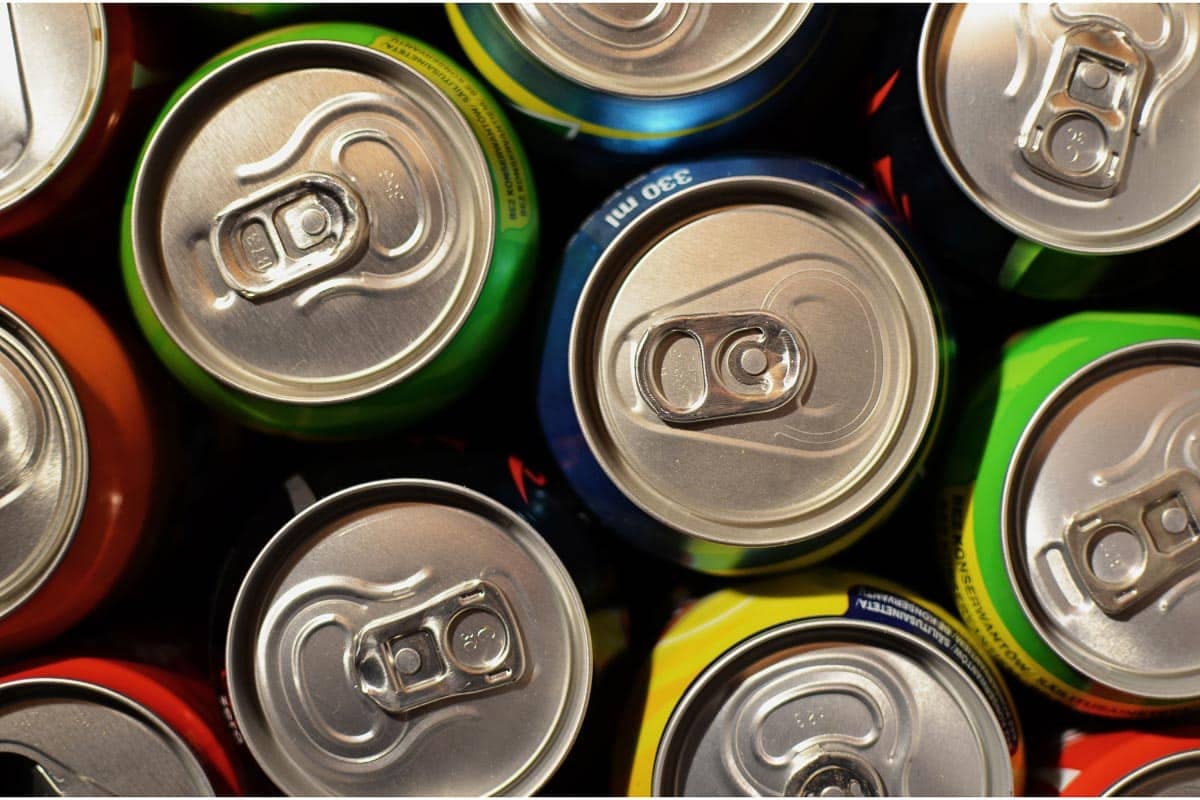 Hold onto your taste buds, because we're about to embark on a flavor-filled adventure through the realm of beverages! Sure, we all need water to survive, but let's be real – drinks are so much more than just basic hydration. Recently, the question of which beverages people secretly think taste awful sparked a fiery debate. Boozy elixirs, non-alcoholic refreshments, and everything in between were thrown into the mix. Brace yourself as we unveil the truth behind the drinks we pretend to love. Get ready for a wild ride of taste revelations! Read 10 Of The Worst Tasting Drinks People Pretend To Like
Cash lovers, and those who never carry it. What's the reasoning, either way? A Redditor was thinking the same thing, and asked the question, Do You Still Carry Cash? These are the answers they got. Read Is Cash Still King In Your Life? 13 Reasons People Still Carry Cash