What Is Different About This Recipe Filter? 
In order to navigate the low FODMAP diet you need the right tools and we believe our recipe filter can play a significant role.
Here Are the Highlights:
Our EXCLUSIVE Recipe Filter can help you during any phase of the diet, Elimination Phase, Challenge Phase or Integration Phase by allowing you to search by individual FODMAP as well as the standard filter types of dietary choice, dish type, ingredient, etc.
Here's what it looks like ➜:
Let's take each filter option one by one:
My FODMAP
This section allows you to search based on your very own FODMAP phase or tolerance to a specific FODMAP. Once you have gone through the Challenge Phase you can use our filter to search for recipes that, for instance, are just free of Polyols and Oligos, if those are your trigger FODMAPs.
You will notice that there are choices for Oligos Free, Free of Excess Fructose, Polyols Free and Lactose Free. You can use OUR FILTER side by side with your Monash University Smartphone App for a very complete picture.
For now we are concentrating on recipes that are Elimination worthy but as time goes on we will be expanding all of the various categories.
Elimination: Search by recipes that FODMAP Everyday® has determined to most likely be suitable for the Elimination Phase by looking for our "e-for elimination" icon.
If you see our green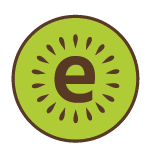 it means that the recipe (per serving size) or product will most likely be low enough in FODMAPs for you to try during the Elimination Phase, with the approval of your RD. This symbol is to be used as a guide for you in your food choices. This is not an indication of actual testing of the foods or product for FODMAP content.
We have based our Elimination icon on the FODMAP science available through Monash University and the accumulated aggregated information from reputable RDNs and others who are recognized in this field. We are not offering medical advice and before trying any ingredient while on this diet you should check with your medical advisor. Look for this green "e- for Elimination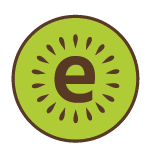 " icon in our Recipes and Shop.
Search by Individual FODMAP: 
OF = Oligos Free
FXF = Free of Excess Fructose
PF = Polyols Free
LF = Lactose Free

Search by other Dietary Choice:
GF = Gluten Free
DF = Dairy Free
VGN = Vegan
VEG = Vegetarian
Search by Dish Type
Search for Our Exclusive FODMAP IT!™ Recipes
These are recipes we have found in some of our favorite cookbooks or that our readers have submitted – and we turn them into low FODMAP versions you can enjoy! If you have a favorite recipe you wish were low FODMAP check out our FODMAP IT!™ offer.
Search by Main Ingredient
Go ahead and try it out!