On July 4th, a multitude of enjoyable activities await, such as gazing skyward for sparkling fireworks displays, enjoying family and food packed 4th of July meals, and maybe taking in a parade, be it a big city affair, or a small town procession. This is the day to commemorate America's freedom and reflect upon the rich history of our nation.
We gathered an assortment of fun July 4th trivia facts. You might know some, but we bet some are new to you. They were to us!
How It Began
We are in Massachusetts, so we will start with the fact that ours was the inaugural state to establish July 4th as an official state holiday, formalizing this designation on July 3, 1781. Not much time to plan a party!
The Early Days
When the Declaration of Independence was signed, John Hancock took the momentous step of being the first person to affix his name. His distinctive and bold signature left an indelible mark, so much so that his name became synonymous with the act of signing, as in the expression, "Put your John Hancock on" whatever document is in front of you.
While Mary Katharine Goddard was not an official signer of the Declaration of Independence in 1776, her name was added to some copies of the document. As a printer and publisher, she was commissioned by Congress to print copies, leading to her inclusion. The Declaration of Independence that she printed in Baltimore in January 1777 was the first version of the document to list the names of most of the signers. She was a busy woman, being postmaster of the Baltimore Post Office from 1775 to 1789 and very likely the United States' first female employee.
Despite being at war, George Washington celebrated the 4th of July in 1778. On that day, he treated U.S. soldiers to a double ration of rum and a cannon salute, a gesture to boost morale and commemorate the significance of the occasion. Maybe this is where cannon salutes come from?
Bells & Flags
To pay homage to the original 13 colonies, the Liberty Bell is ceremoniously tapped precisely 13 times every July 4th by the descendants of the signers of the Declaration of Independence.
The Liberty Bell has remained silent since 1846. It last rang on Washington's birthday in February of that year when a significant crack appeared.
When it comes to folding the American flag, the correct method involves shaping it into a triangle. This design choice stems from its resemblance to the iconic "tri-cornered" hats worn by soldiers in the Continental Army during the Revolutionary War, serving as a symbolic nod to that historical era.
While the exact identity of the person who sewed the first American flag remains uncertain, Betsy Ross is often credited with this accomplishment. It is believed that she fulfilled this task at the behest of General George Washington.
Throughout history, there have been a total of 27 distinct versions of the United States flag. The inaugural design featured 13 stars and stripes to represent the original colonies, whereas the contemporary iteration boasts 50 stars and maintains the traditional 13 stripes.
The 50th star was incorporated into the American flag on July 4, 1960, symbolizing Hawaii's admission as the 50th state of the United States.
Food, Food & More Food
On July 4th, Americans consume a staggering number of hot dogs—approximately 150 million. The National Hot Dog and Sausage Council (NHDSC; yes, there is one) reports that residents of Los Angeles alone devour around 30 million pounds of hot dogs on this day making them the top hot dog devouring city. NY, Dallas, and Chicago follow.
For centuries, eating salmon and peas on Independence Day was a cherished practice in New England.
Over 74 million Americans plan to cook outdoors, with burgers being the most popular food. Other foods consumed in quantity are hot dogs, potato salad, potato chips, baked beans, coleslaw, and ice cream.
About 5% of the national beer consumption happens over the July 4th "weekend", which is about 68.3 million cases of beer.
Coney Island & Joey Chestnut
The Nathan's Famous 4th of July hot dog eating contest has a history spanning over a century. According to the company, the first unofficial contest took place on July 4th, 1916. The event initially involved four immigrants competing to showcase their patriotism, and it has since become one of the most well-known July 4th traditions in America.
The annual renowned hot dog-eating contest takes place at Coney Island on July 4th. Hosted by Nathan's Famous Corporation at their original restaurant in New York City, this event attracts national media attention. Approximately 35,000 fans are estimated to convene on the corner of Surf and Stillwell avenues in Coney Island to watch the Nathan's Famous Fourth of July International Hot Dog-Eating Contest in person.
Joey Chestnut currently holds the esteemed title of the world champion in hot dog consumption after setting a new record at Nathan's. In the 2022 competition, he devoured an astonishing 63 hot dogs and accompanying buns (his record is 73). These competitors have technique! Many of them dip the whole dog and bun in water. Gross? Maybe, but apparently gets the job done. Joey trains for the job for months with "simulated contests" mimicking what he will have to do on July 4th. We wish we had his metabolism.
Presidential Births & Deaths
One U.S. president, Calvin Coolidge, was born on the 4th of July. Coolidge, the 30th president of the United States, came into the world on July 4, 1872.
126 years later, Malia Obama, the elder daughter of former President Barack Obama, entered the world on July 4, 1998.
Tragically, President Zachary Taylor's life came to an end after falling ill during a July 4 celebration. Merely 16 months into his presidency, he passed away on July 9, 1850. Officially, he died from "cholera morbus", an old term for what we refer to as acute gastroenteritis, exacerbated by poor sanitary conditions in Washington.
Three U.S. presidents have passed away on the 4th of July. James Monroe, John Adams, and Thomas Jefferson all departed from this world on this patriotic day. Adams and Jefferson died in 1826, while Monroe followed five years later in 1831.
Give Me Liberty
There are over 30 towns in the United States that bear the name 'Liberty.' The largest among them is Liberty, Missouri, with a population of over 30,000. These include towns simply called "Liberty", as well as North Liberty, West Liberty, Libertyville and other derivations. The courthouse from Liberty, MO is shown above.
Patrick Henry is famously attributed to the quote, "Give me liberty, or give me death." This iconic line was just a fragment of a speech delivered by Patrick Henry to Peyton Randolph on March 23, 1775. It served as an initial formal plea for the Virginia colony's right to freedom.
Parade Trivia
Bristol, Rhode Island holds the distinction of hosting the longest-running 4th of July parade. Since 1785, the town has celebrated Independence Day with an annual event that has become synonymous with its identity. This venerable tradition holds the distinction of being the oldest recurring 4th of July celebration to date.
Pekin, Indiana claims the same fame, but their date is 1830. They better check their stats.
Fireworks Abound
Every year, approximately 16,000 firework displays illuminate the sky in celebration of Independence Day. This cherished American tradition has roots dating back to 1777.
Americans spend over $1 billion on fireworks every 4th of July. PS: Massachusetts is the only state that does not allow the sale of fireworks.
Let's Party!
John Adams believed that Independence Day would become a momentous celebration for generations to come. In a letter to his wife, Abigail Adams, he envisioned a day filled with games, sports, parades, and joyous laughter. Let's toast John Adams!
In the year 1779, Independence Day was observed on July 5th. As the holiday fell on a Sunday, Americans commemorated it on the following day, Monday, the 5th of July. In current times, depending on the actual day of the week that July 4th falls upon, folks might get an additional day off from work.
John Adams believed that Independence Day should be celebrated on July 2nd. He had valid reasoning since the Continental Congress had officially declared independence from Great Britain on that day in 1776. However, the public announcement through an official document was made two days later, on July 4, 1776.
Interestingly, July 4th did not become an official holiday until nearly 100 years after the signing of the Declaration of Independence. The early decades of America's independence did not witness widespread celebration of this patriotic event. However, when it was established as an official holiday in 1870, it quickly gained popularity and became one of the most beloved nonreligious celebrations in the United States. We guess Bristol, RI was ahead of its time!
Practice Safety
According to the United States Consumer Product Safety Committee, there is an unfortunate and significant upward trend in fireworks-related injuries. Between 2006 and 2021, injuries with fireworks climbed 25% in the U.S.
In 2021, there were an estimated 11,500 injuries associated with fireworks, and 1,100 involving emergency-room sparkler injuries. Yes, sparklers! Be careful people.
According to the AKC (American Kennel Club), July 4th is the day more dogs run away on a single day than any other. Keep your pets safe, and make sure they have proper ID. If they do run away, you will have a better chance of reuniting if they are microchipped.
Independence Day Miscellaneous Fun Facts
Several other countries also celebrate America's independence on the Fourth of July. Denmark, England, Norway, Portugal, and Sweden are among the countries that host commemorations for the holiday. This is partly to honor their citizens who emigrated to the U.S., and also as a way to attract tourists.
In the past, it was considered disrespectful to keep businesses open on the 4th of July. Prior to the Civil War, those who chose to operate their businesses during the holiday were viewed as unpatriotic. However, attitudes shifted after the war, and storeowners began organizing "patriotic" Fourth of July sales, making it more acceptable to keep businesses open.
"The Star-Spangled Banner" did not officially become the national anthem until 1931. It took 117 years for Francis Scott Key's words, written in 1814, to gain federal recognition.
The One World Trade Center in New York City was designed to reach a height of 1,776 feet.
On July 4, 1795, a time capsule was buried by Paul Revere and Sam Adams beneath the Massachusetts State House in Boston. More than two centuries later, during repairs, workers discovered the capsule. Upon opening it, state officials found a pine tree shilling coin, a copper medal engraved with an image of George Washington, several newspapers, and a silver plate believed to be engraved by Paul Revere.
Essential Information On How To Keep Your Dog Safe This July 4th Holiday
Many of us are making plans for the fourth of July: cookouts, family get-togethers, days at the beach, and of course, where we are going to watch fireworks? But what about your pup? Many dogs have anxiety around fireworks, and consequently, July 5th is a super busy day at animal shelters and veterinary hospitals where dogs that have run away end up. There are steps you can take to make sure your dog is safe – and, if they run away, that can help you be reunited.
Read Essential Information On How To Keep Your Dog Safe This July 4th Holiday
Fourth of July Flag Slab Pie
This is one of those desserts that is as exciting and fun to look at as it is to eat. Make this the centerpiece of your Independence Day celebration.
Get the recipe for: Fourth of July Flag Slab Pie
6 Rich And Fudgy Brownies That Will Make You Want To Lick The Bowl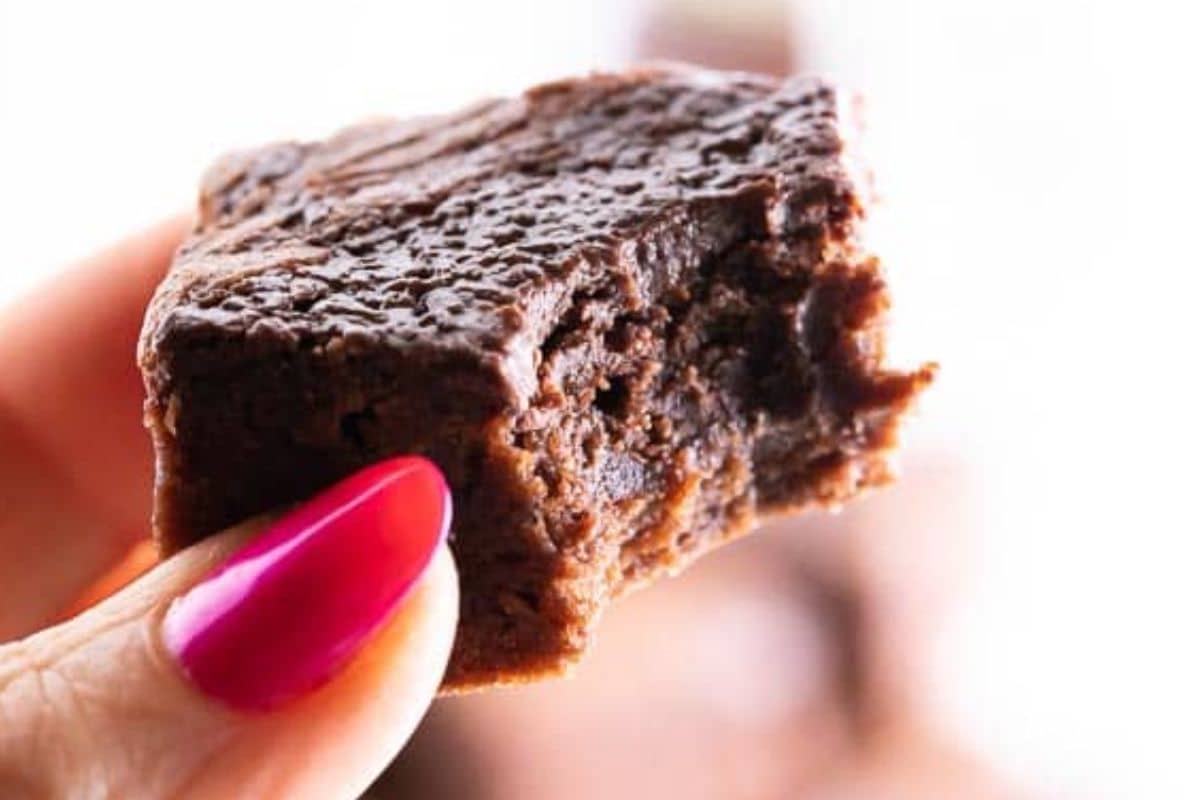 In our opinion, you can never have enough brownie recipes. We have gathered our top 6; the brownie recipes you don't have – yet. And you do need them; trust us. Nutella. Peppermint. Toasted almond & Coconut. S'Mores. PB & J – and even a super quick One-Bowl Brownie. Get ready to be inspired. Click for 6 Rich And Fudgy Brownies That Will Make You Want To Lick The Bowl
85 Desserts For The Chocolate Lover In Your Life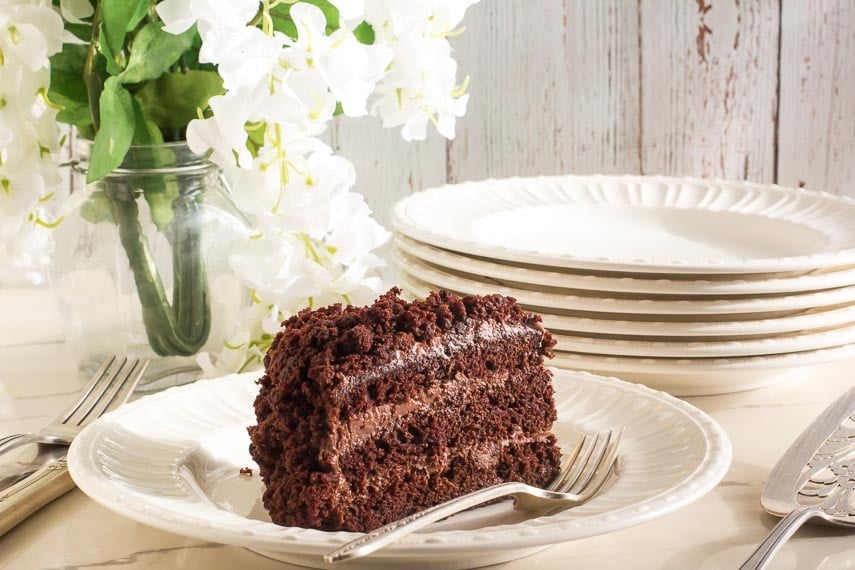 Welcome to the largest collection of desserts for the chocolate lover in your life. Each of these are also gut-friendly so that you don't have to worry about bloating, or a noisy belly when getting romantic! All of these desserts are gluten-free and low FODMAP! Click for 85 Desserts For The Chocolate Lover In Your Life
The Crazy Best and Easy Cookie Recipes Ever!
Cookies – small, large, soft, chewy, crispy, chocolaty, peanut buttery, elegant, homespun, one-bowl, drop, rolled and shaped – we'll take them all. You can never have enough cookie recipes and ours are all created in our very own Test Kitchen; these recipes work! Several can be prepped in the time it takes to preheat the oven. Click for The Crazy Best and Easy Cookie Recipes Ever!
Looking For Dairy Free Ice Cream & Frozen Desserts?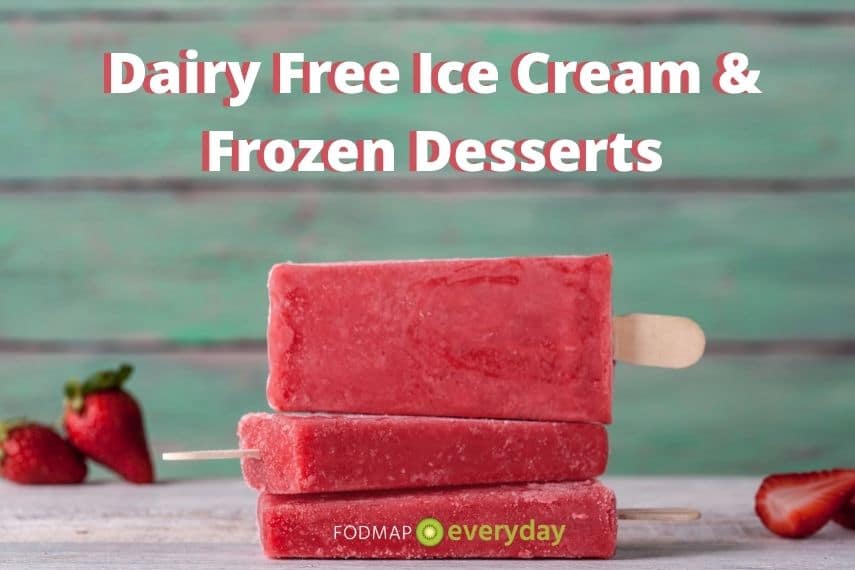 This article will discuss the low FODMAP ice cream and frozen desserts that you can find in supermarkets and restaurants, as well as our own exclusive recipes, and will include information on dairy based as well as alt milk frozen desserts and recipes. Click here for Dairy Free Frozen Desserts Recipes.
20 Strawberry Recipes That Will Make You Berry Happy!
These days, depending on where you live, you might be able to get decent strawberries all year long. Spring, however, brings fresh, new batches and we are always looking for new ways to incorporate these delicious berries into our diet. From drinks to cakes, crisps, cobblers, bars and even a salad, frozen desserts and a salsa, we have 20 strawberry recipes for you. Click for 20 Strawberry Recipes That Will Make You Berry Happy!
Looking For More Delicious Ideas?
If you have been diagnosed with IBS and are following a Low FODMAP diet, we have 1000+ Gluten Free & Low FODMAP Recipes to help you live deliciously and symptom free!
And Don't Miss These Articles If You Have IBS
Our team of low FODMAP and IBS trained dietitians and healthcare experts have written 100's of Wellness Articles to help you THRIVE.
And Be Sure To Visit Our Shop!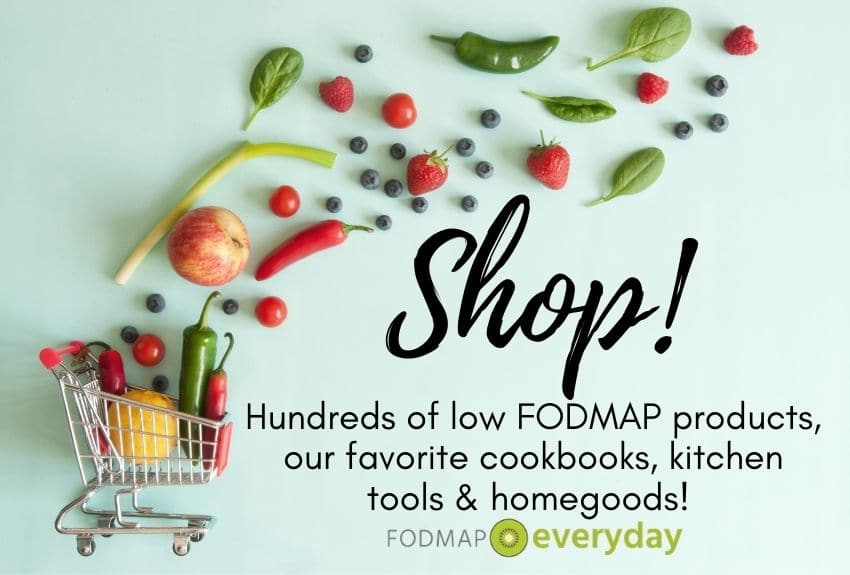 We have curated hundreds products to help you live your best life all in Our Shop!