Want a super easy way to increase your joy this week?
Whip up a batch of muffins that you can add to your meal or snack rotation all week long.
All of them are low FODMAP and gluten-free!
Muffins are such a perfect grab and go breakfast or snack. We think they are best eaten fresh but they are also so easy to freeze if you want to make several versions so you can rotate them. Just keep them frozen until a few hours before you want to eat them.
Start with our favorite basic muffin recipe and customize it yourself. We show you how to make this vanilla scented, tender sour cream muffin with an old-fashioned feel – and then show you how to make it into variations such as a Snickerdoodle (seen below) Muffin, or Lemon Poppyseed Muffin, Raspberry Almond Muffin, Sour Cream Raisin or Chocolate Chip Muffin.
Or choose from any of these sweet or savory Low FODMAP & gluten-free options (some are dairy free too!):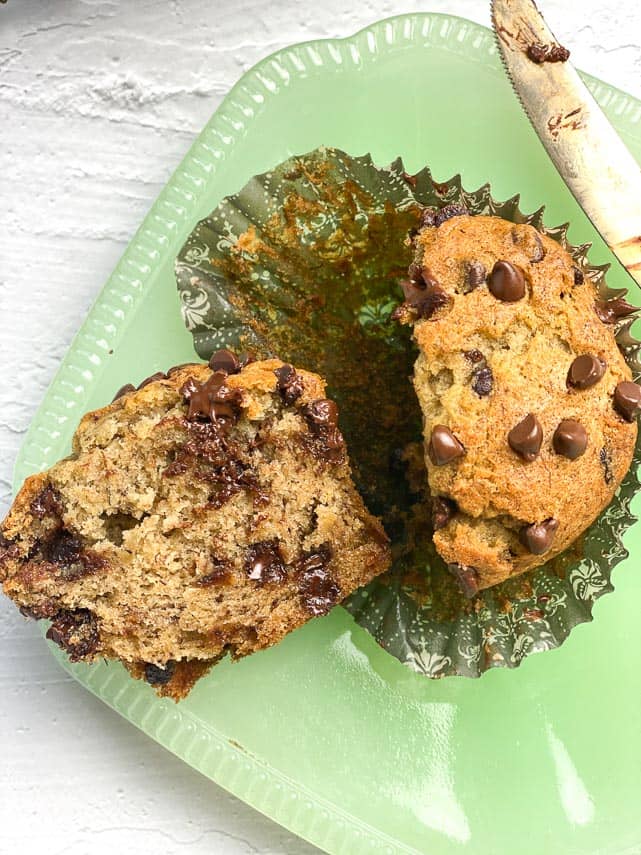 ---
This entire e-book is about yummy baked goods and desserts, from simple muffins to rich cheesecakes and other recipes that make our lives just a little bit sweeter, like cookies, bars, cupcakes and scones. Only $3.99 for over 270 pages of guidance and recipes.