Is Wild Rice Really Rice?
Let's just say this right away: wild rice is actually a grass and has not been tested for FODMAPs. So what is this recipe doing here? Well, several years ago I decided to play around with stuffing ideas for my then-new-to-me low FODMAP diet and I had been doing great with rice, so…yeah, I know the extrapolation makes no sense.
I even knew it then, but I was doing really well on my diet and felt bold. That said, since we do not know the FODMAP content for sure, we have not given this recipe our green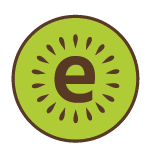 for Elimination designation. Since we first created this recipe, ModifyHealth has come out with a main dish that has wild rice as a side and the meal has been approved by Monash University. So now we know that some amount is low FODMAP, we just do not know specifically how much. Always eat to your tolerance.
Sometimes You Gotta Try
I made the stuffing anyway and low and behold it sat quite well with my tummy and two of my FODMAPing guests did okay too. I made sure to eat just a moderate amount, of course. This does not mean you will have the same experience.
What it does mean is that perhaps if you are stable and are having a hankering for something a bit different, why not try it? Your guests are going to love it, it looks quite festive, and it complements all the classic Thanksgiving flavors.
I have also made this as a side to chicken when the yen for stuffing gets a hold of me.
Use Our Low FODMAP Certified Cornbread Recipe
You do have to make the cornbread first. Simply use our recipe for Elimination Safe Low FODMAP Cornbread Muffins and bake the batter in an 8-inch or 9-inch (20 cm to 23 cm) square pan.
If you are a bacon fan, try our Cornbread with Bacon, Leeks & Pomegranate.
Cornbread and Wild Rice Stuffing with Pecans & Cranberries
The perfect combination - cornbread and wild rice- with the added zing of cranberries and the crunch of pecans. Your guests are going to love it, it looks quite festive, and it complements all the classic Thanksgiving flavors.
Low FODMAP Serving Size Info: Makes about 12 cups (2.8 L) of stuffing; serving size ½ cup (120 ml)
Cook Time:
1
hour
30
minutes
Total Time:
1
hour
45
minutes
Preparation:
If you want to stuff this stuffing in your turkey, follow your own recipe's instructions. Our directions here are for baking the stuffing in a casserole dish alongside.

Position rack in center of oven. Preheat the oven to 350°F/180°C. Butter the inside of a large casserole dish. A 3 quart (2.8 L) size or a 13 by 9-inch (33 cm by 23 cm) oven-safe dish is perfect.

Have the cornbread made and cooled. It may be made up to 2 days ahead and kept at room temperature, well wrapped.

Make the wild rice by stirring together 3 cups (720 ml) of water and the rice in a medium pot, bring to a boil, cover and simmer for about 40 minutes or until rice is cooked and tender and water is absorbed. Let sit off heat, still covered, for 10 minutes to steam.

Meanwhile whisk together the reserved 2 cups (480 ml) of water with the FODY Chicken Soup Base in a pot and bring to a simmer. Remove from heat and add dried cranberries. Cover and let sit for 5 minutes to plump cranberries.

Roughly crumble the cornbread into a large mixing bowl, then add the cooled wild rice. Use a slotted spoon to add the plumped cranberries, then also add the pecans, scallions and parsley. Fold everything together to mix evenly, then fold in melted butter and garlic-infused olive oil. Add enough of the reserved chicken base to moisten. Season well with salt, pepper and the sage.

Loosely spoon the stuffing in prepared dish and cover with foil. Bake for about 40 to 50 minutes or until hot all the way through. If you like a crunchy top, remove foil for last 15 minutes of baking. Stuffing is ready to serve.
Notes:
Tips
Please note that the goal of the low FODMAP diet is to eat as broadly as possible. During the Challenge Phase trying wild rice would be a great test for yourself. Then you would know that this stuffing could be incorporated into your diet.
Nutrition
Calories:
244
kcal
|
Carbohydrates:
28
g
|
Protein:
4
g
|
Fat:
14
g
|
Saturated Fat:
1
g
|
Sodium:
3
mg
|
Potassium:
44
mg
|
Fiber:
1
g
|
Sugar:
3
g
|
Vitamin A:
5
IU
|
Calcium:
5
mg
|
Iron:
0.2
mg
---
Low FODMAP Recipes Created Just For You!
We take low FODMAP recipes seriously at FODMAP Everyday®. That's why Dédé oversees our Test Kitchen and makes sure that each and every recipe works – and is low FODMAP following the most up-to-date science.
Rest assured that you will not find more trustworthy or delicious low FODMAP recipes anywhere – several hundred and counting.
FODMAP Everyday®Low FODMAP Recipes At A Glance:
Come Join Our Low FODMAP Recipe Community!
Use Our Exclusive Recipe Filter To Find The Low FODMAP Recipe You Are Looking For Today!