Certain celebs and athletes appear to live charmed lives, with fantastic wardrobes, jobs, families, and lovers. They travel all over, get tons of stuff for free, and never seem to have an off day. But they definitely do! And those who have had to deal with them are spilling the details and taking them to court!
Lizzo
Most recently, Lizzo has been the focus of a lawsuit filed in Los Angeles Superior Court. According to NBC News, three of Lizzo's former dancers have accused her of sexual harassment and creating a hostile work environment. The suit alleges that, among other things, that Lizzo body shamed one of her dancers. According to the suit, "only the dance cast — comprised of full-figured women of color — were ever spoken to in this manner". The public's response has been of shock and confusion, seeing that Lizzo has built up her own image as being one of body positivity.
The suit also includes alleged false accusations of drinking on the job, and that Lizzo pressured employees to interact with performers at an Amsterdam strip club. Time, the court, and lawyers, will determine what happens next.
The 'Real' Story Behind 'The Blind Side'
The Tuohy family members have responded to claims made by former Baltimore Ravens offensive lineman Michael Oher, who contends that they profited significantly by promoting a misleading narrative that they adopted him – a story that served as inspiration for the 2009 Sandra Bullock film "The Blind Side."
In a recent petition to a Tennessee court, Oher, now 37, asserted that he was never formally adopted by the family, but was instead placed under a conservatorship. He alleged that back in 2004, the family persuaded him to sign documents for the conservatorship, asserting that it was tantamount to adoption. This alleged signature, Oher claimed, enabled the Tuohy family to amass substantial financial gains from the success of the 2009 movie, while he himself received no compensation.
However, Sean Tuohy, the patriarch of the Tuohy family, countered Oher's assertions, stating that the family did not earn any substantial proceeds from the film. He disclosed to the Daily Memphian that the family received an equal share of approximately $14,000 each, a sum that was shared among all family members including Michael. Tuohy clarified that the conservatorship at the center of the dispute was unrelated to the film and was, in fact, intended to provide support to Oher during his recruitment to play football at Ole Miss, where Sean Tuohy was an active booster and had previously played.
Tuohy revealed, "They said the only way Michael could go to Ole Miss was if he was actually part of the family," explaining that due to Oher's age of 18 at the time, a conservatorship was pursued as a legal means since adopting an individual over the age of 18 was not feasible. "We contacted lawyers who had told us that we couldn't adopt over the age of 18; the only thing we could do was to have a conservatorship. We were so concerned it was on the up-and-up that we made sure the biological mother came to court."
The suit is brand new and ongoing.
Sofía Vergara, an Ex, and Embryos
In 2015, a convoluted legal dispute emerged involving actress Sofía Vergara's former partner, Nick Loeb. The issue centered around two female embryos that the couple had cryopreserved back in 2013. The legal tussle arose as Loeb pursued custody of the embryos. Vergara's representatives contended that there was an agreement between the two parties stipulating that the embryos would not be implanted without mutual consent.
The initial case was dismissed; however, Loeb resubmitted his claim in 2017, this time in the jurisdiction of Louisiana, most likely influenced by Louisiana's stringent legal protections surrounding embryos.
A judge ultimately dismissed the case in Louisiana, citing that the embryos' origin in California meant that the authority of Louisiana courts did not extend to the matter.
Lady Gaga
This one is just nuts. Two of Lady Gaga's French bulldogs, Koji and Gustav, were being walked by a hired dog walker, Ryan Fischer, when all hell broke loose. Fischer was shot, the dogs stolen, and five people were ultimately arrested. But if that were not crazy enough, two days later, Jennifer McBride returned the dog and expected the "no questions asked" reward that Gaga had issued for $500,000.
The problem is that McBride was connected with the actual robbers. McBride was arrested for accessory to attempted murder, pleaded no contest to one count of receiving stolen property, and sentenced to two years of probation. But then McBride filed a lawsuit alleging that Gaga "defrauded" her, that she suffered compensatory damages, pain and suffering, mental anguish, and loss of enjoyment of life as a result of not receiving the $500,000.
The Los Angeles court ruled that Gaga did not have to pay McBride anything for returning her French bulldogs, since McBride pleaded no contest to knowingly receiving stolen property in connection to the crime.
Bill Murray
Actor Bill Murray has seen his share of lawsuits. Vanity Fair magazine even posted an article titled, "Everyone Who Has Publicly Accused Bill Murray of Misconduct".
Murray was very recently working on the production of the film "Being Mortal". A production assistant said to be "much younger" than the actor alleged "inappropriate conduct". She accused Murray of making unwelcome advances near a production bed. The alleged actions include kissing her on the mouth through face masks, and further kissing her body while "straddling her."
The woman perceived his conduct as entirely of a sexual nature; a second staff member purportedly witnessed the incident and subsequently reported it.
An out-of-court settlement was reached for $100,000. The woman is obligated to maintain confidentiality and is no longer able to pursue legal action against the film's producers, namely Searchlight and Disney.
Ellen Degeneres
In 2020, an undisclosed number of current and former staff members of The Ellen Degeneres Show shared anonymously with BuzzFeed News that the well-known "be kind" philosophy promoted by Ellen concealed a harmful workplace atmosphere backstage.
This included instances where supervisors instructed their subordinates not to engage with the host if encountered. Some individuals claimed that they were terminated after taking medical or bereavement leave, while another revealed resigning due to facing racially insensitive remarks.
Warner Bros., in response, released a statement indicating its intent to assess the accuracy and scope of the publicly reported claims, aiming to gain a comprehensive understanding of the show's prevailing culture. Ultimately, the show concluded its run a few months later.
Sharon Stone
Sharon Stone has faced lawsuits from at least two former employees. In 2012, a previous nanny alleged that the renowned actress made derogatory remarks about her Filipino heritage and terminated her employment upon discovering she had received overtime pay.
Erlinda T. Elemen worked for Stone for over four years and had risen to the position of head nanny. Elemen claimed that Stone insulted her accent and belittled her religious convictions. Elemen's attorney cited an incident in which Stone purportedly forbade Elemen from reading the Bible within Stone's residence, and that she told Elemen not to converse in front of her children in order to prevent them from adopting her way of speaking.
A former maid, Angelica Castillo, also filed a wrongful termination suit.
Castillo claimed she injured her back carrying Stone's groceries, alleged that Stone ignored doctor's orders to give Castillo time off for her back to heal, and that Stone then fired her because she was slowed down by the injury.
Stone settled out of court with Elemen.
Christian Bale
Christian Bale was once arrested for allegedly assaulting his mother & sister in his hotel suite. We know that not all family members have great relationships, but this is extreme.
In 2008, right after attending the European premiere of his film, The Dark Knight, the actor was arrested after his mother Jenny, and sister Sharon, had filed a suit alleging that Bale assaulted them in his Dorchester hotel suite. The Dark Knight actor was questioned for four hours straight by police, and then released on bail.
Bale denied the allegations and called the incident "a deeply personal matter"; it was later dismissed by officials due to a lack of evidence.
Naomi Campbell
Naomi Campbell, one of the original "supermodels", has been involved in several lawsuits, both against her, and brought by her.
In 2003, she was sued by a former administrative assistant, who said Campbell threw a phone at her two years prior.
In 2004, a maid claimed that Campbell slapped her across the face. Cut to 2006 and another maid filed a lawsuit accusing Campbell of personal injuries, employment discrimination, civil assault and civil battery.
More recently, Campbell was involved with a suit and countersuit with ex-boyfriend, Vladislav Doronin. Each alleged that the other was keeping personal belonging that they wanted back. She sued first.
How Many Times Have Members of The Kardashian Family Been Sued?
Suffice it to say that Kardashians have been involved in many lawsuits, which might not come as a surprise, since they are one of the most famous and wealthy families in the world.
They have involved suits between family members and their makeup brands, tequila brands, Kim's shapewear company, and both Kim and Scott Disick (the former partner of Kourtney Kardashian) are listed in a $40 million lawsuit over an alleged Instagram scam, to name just some.
But the suit that takes the cake (or maybe we should say dough involved model Blac Chyna, whose legal name is Angela White. She sought as much as $108 million dollars from the family claiming the Kardashians lied about her allegedly attacking former fiancé Rob Kardashian. Kim Kardashian, Kris Jenner, Khloe Kardashian, and Kylie Jenner were named in the suit.
Chyna claimed that the "Keeping Up With the Kardashians" stars destroyed her television career after she broke up with Rob Kardashian, the only son of Kris Jenner and the late Robert Kardashian Sr.
A jury found in favor of the Kardashians, awarding Chyna no damages.
Mariah Carey
Most would agree that Mariah Carey has unique talents, but Andy Stone, whose stage name is Vince Vance, claimed that Carey's hit, "All I Want for Christmas Is You", was a dupe of his own song of the same name.
Stone accused Carey and her record label Sony Music Entertainment contending that his own rendition of the song had made its debut in 1989 and gained significant airplay during the Christmas season of 1993. Carey's song was featured on her 1994 album "Merry Christmas" and subsequently achieved status as a widely recognized holiday classic, securing a place atop the Billboard Hot 100 chart annually during the festive season since the year 2019.
Stone requested a compensation of $60 million for alleged instances of copyright infringement, false association, and unjust enrichment. Ultimately Stone dropped his lawsuit.
6 Gas Station Chains With Food So Good It's Worth Driving Out Of Your Way For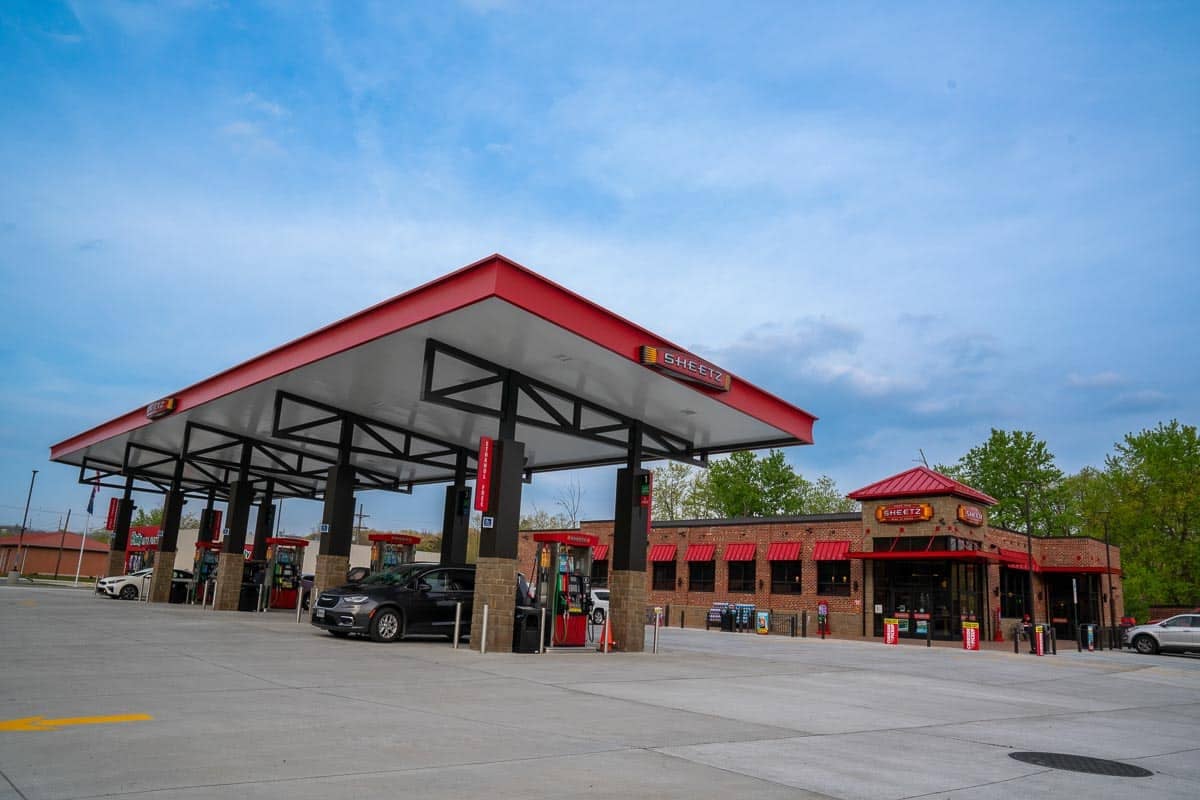 We scoured the Internet to see what people had to say about gas station food. If you think the only things available are wrinkled hotdogs of indeterminate age, and day-glow slushies, we've got great, tasty news for you. Whether it ends up being part of a regular routine, or your only resource on a long car trip, we have the food info you need. Let's look at 6 gas stations that folks can't get enough of and see what they have for you to eat. Read 6 Gas Station Chains With Food So Good It's Worth Driving Out Of Your Way For
18 of the World's Deadliest Foods: How Many Are You Eating?
Whether you eat to live, or live to eat, let's make sure you live to see another day! These are some of the world's deadliest foods. They can bring on extreme symptoms, ranging from paralysis to seizures, choking and even death, so don't go tucking these into your lunchbox. Click for 18 of the World's Deadliest Foods: How Many Are You Eating?
10 Of The Worst Tasting Drinks People Pretend To Like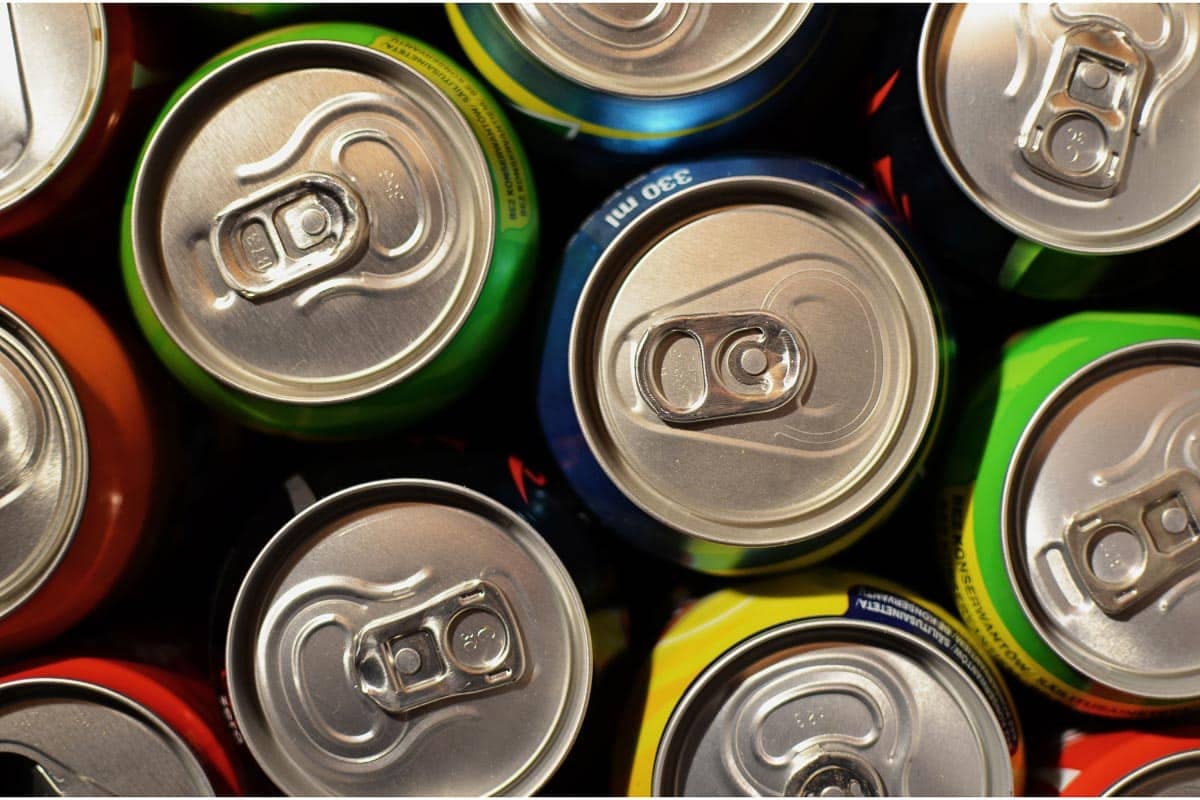 Hold onto your taste buds, because we're about to embark on a flavor-filled adventure through the realm of beverages! Sure, we all need water to survive, but let's be real – drinks are so much more than just basic hydration. Recently, the question of which beverages people secretly think taste awful sparked a fiery debate. Boozy elixirs, non-alcoholic refreshments, and everything in between were thrown into the mix. Brace yourself as we unveil the truth behind the drinks we pretend to love. Get ready for a wild ride of taste revelations! Read 10 Of The Worst Tasting Drinks People Pretend To Like
Alive or Dead? You Be The Judge… 15 Famous People Rumored To Be Alive After They Were Reported Dead
There are many celebrities who have been rumored to be alive after they were reported dead, either because of false reports, hoaxes, rumors or conspiracy theories.
You be the judge…. Are they really alive or dead as claimed? Read: Alive or Dead? You Be The Judge… 15 Famous People Rumored To Be Alive After They Were Reported Dead
14 Of The Craziest Hacks People Use Mayonnaise For – Even In The Bedroom!
After you click through this slide show you will never look at a jar of mayo the same way again. Trust us. Click for 14 Of The Craziest Hacks People Use Mayonnaise For – Even In The Bedroom!
Take Back Control: How to Identify and Tackle Medical Gaslighting
What is medical gaslighting? Medical gaslighting refers to a situation in which healthcare providers dismiss or diminish the symptoms that an individual is experiencing, attempting to persuade them that the symptoms are attributed to an alternative cause or are mere figments of their imagination. Medical gaslighting can leave you questioning your own experience. And at worse can lead to undiagnosed serious illness.
Learn the signs and the ways in which you can take back control if this happens to you. Read: Take Back Control: How to Identify and Tackle Medical Gaslighting
Don't Fall For These 17 Foods That Pretend To Be Healthy
Have you heard the term "Dr. Google"? That's when you turn to search engines and the Internet to provide health and medical information – and unless you know how to vet sources, it is a mine field of faulty information. Here are 17 foods that you might have heard are "healthy", but we have the whole story. PS: the moment a food becomes a trend, research carefully. We're looking at you bulletproof coffee!
Click for Don't Fall For These 17 Foods That Pretend To Be Healthy
17 Of The Most Expensive Foods In The World: Would You Pay This Much To Eat Any Of These?
These days our food budget is not going very far, even for everyday foods. And yet, there are still those who seek out extravagant foods, regardless of price. I guess we can live vicariously through these pictures. Maybe someday someone will bestow a 4-pound white truffle upon us, but until then, this will have to suffice.
Click for 17 Of The Most Expensive Foods In The World: Would You Pay This Much To Eat Any Of These?
19 Of The World's Most Overrated Foods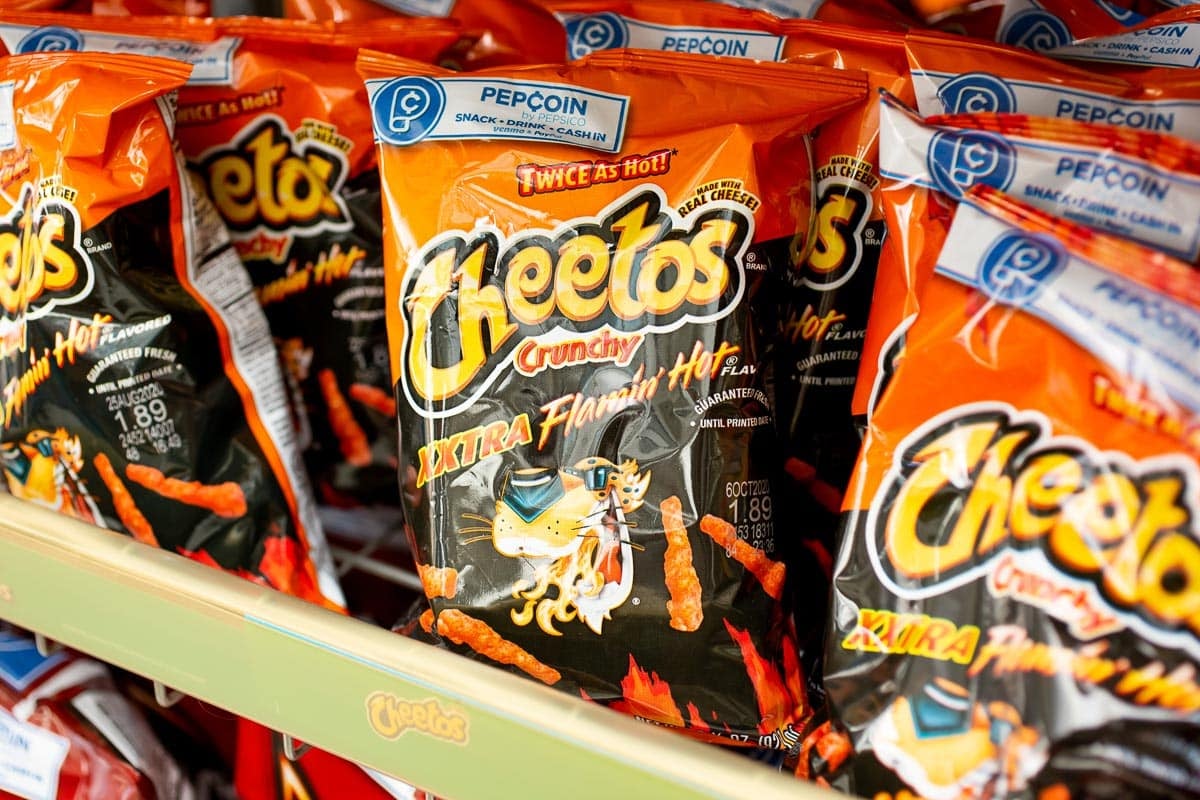 We have foods we love, and those we won't touch. We all have our own likes and dislikes, but what are the most overrated foods? That was the question posed on this Reddit thread by Even_Cause_3478. There were a lot of opinions. Some made sense to us, and some were things we had never thought of before!
What is the most overrated food in your opinion?
Click for 19 Of The World's Most Overrated Foods
Miracle at 30,000 Feet: What Happens When a Baby is Born During a Flight?
Have you ever wondered What Happens If You Give Birth On a Plane? Who delivers the baby? Where do you deliver the baby? What is the child's citizenship, and do they get free trips for life?
Is Cash Still King In Your Life? 13 Reasons People Still Carry Cash
Cash. It never used to be controversial, but these days it appears that there are those on both sides of the coin (so to speak). For those of us of a certain age we can remember our mothers always telling us to keep a $20 bill in our shoe or bra, in case of emergencies. Now many of us struggle to find a coin to put in the meter.
Cash lovers, and those who never carry it. What's the reasoning, either way? A Redditor was thinking the same thing, and asked the question, Do You Still Carry Cash? These are the answers they got. Read Is Cash Still King In Your Life? 13 Reasons People Still Carry Cash