COVID-19 (the illness caused by the SARS-CoV-2 virus) has wreaked havoc on many areas of our lives and health over the past several years. "Long COVID," a diverse constellation of post-COVID symptoms and deficits, has been shown to affect many bodily systems, including (but not limited to) respiratory, cardiovascular, neurological, and gastrointestinal.
This article will discuss the most recent evidence concerning irritable bowel syndrome (IBS) and gut-related concerns as linked to COVID-19.
Does COVID-19 Affect The Gastrointestinal Tract?
While the most common symptoms for (non-complicated) COVID-19 include coughing, fever, fatigue, headaches, and muscle or joint pain, gastrointestinal (GI) symptoms — such as diarrhea, vomiting, belching and abdominal pain — can be present in 40-50% of infected individuals. Other less common gastrointestinal impacts of COVID-19 may include liver injury or pancreatic damage.1
The involvement of the gut in COVID-19 is not yet fully understood, however it is thought that the SARS-CoV-2 virus may directly infect the GI tract, as it has been detected in enterocytes and stool samples of infected individuals (including up to 6 months after infection with the virus). 1, 2
As is presently well-known, the virus attaches to ACE2 receptors to ultimately enter and infect the host organism. In our GI tracts, the expression of the ACE2 gene is highest in the small intestine, but receptors are also found in the colon, stomach, esophagus, biliary tract, and pancreas, and appear to play an important role in intestinal function and homeostasis; affecting blood flow, cellular permeability, musculature of the gut wall, inflammation, immunomodulation, motility, and even nutrient absorption.1
Thus, it is possible that gut-related impacts of COVID-19 (both acute and longer-term) are linked to a dysregulation of these ACE2-mediated functions caused by the SARS-CoV-2 virus exerting competitive pressure on this receptor or down-regulating the ACE2's normal anti-inflammatory activity.1
Other related hypotheses are that COVID-19's impact on the gut may develop from direct effects of the virus on the intestinal mucosal epithelium (the lining of our gut that serves to separate the contents of our gut from the rest of our body's cells and circulation), from nutrient malabsorption caused by the virus' invasion into intestinal cells, or from an inflammatory response where plasma cells and lymphocytes (white blood cells) infiltrate the intestinal lamina propria (the layer of cells just below the epithelium). Ultimately, the virus appears to impact the integrity of the gut and contribute to gut-specific inflammation, as well, of course, as inflammation in many other bodily systems.
Finally, COVID-19 infection also seems to cause changes to the gut microbiota, with COVID-19 patients showing significantly reduced bacterial diversity, increased abundance of opportunistic pathogens, and lower numbers of beneficial symbionts.2, 3 These alterations to the normal gut bacterial community may play a role in gut symptoms during COVID-19 infection and long-term post-COVID changes to the gut. These potential impacts will be discussed further in the next section.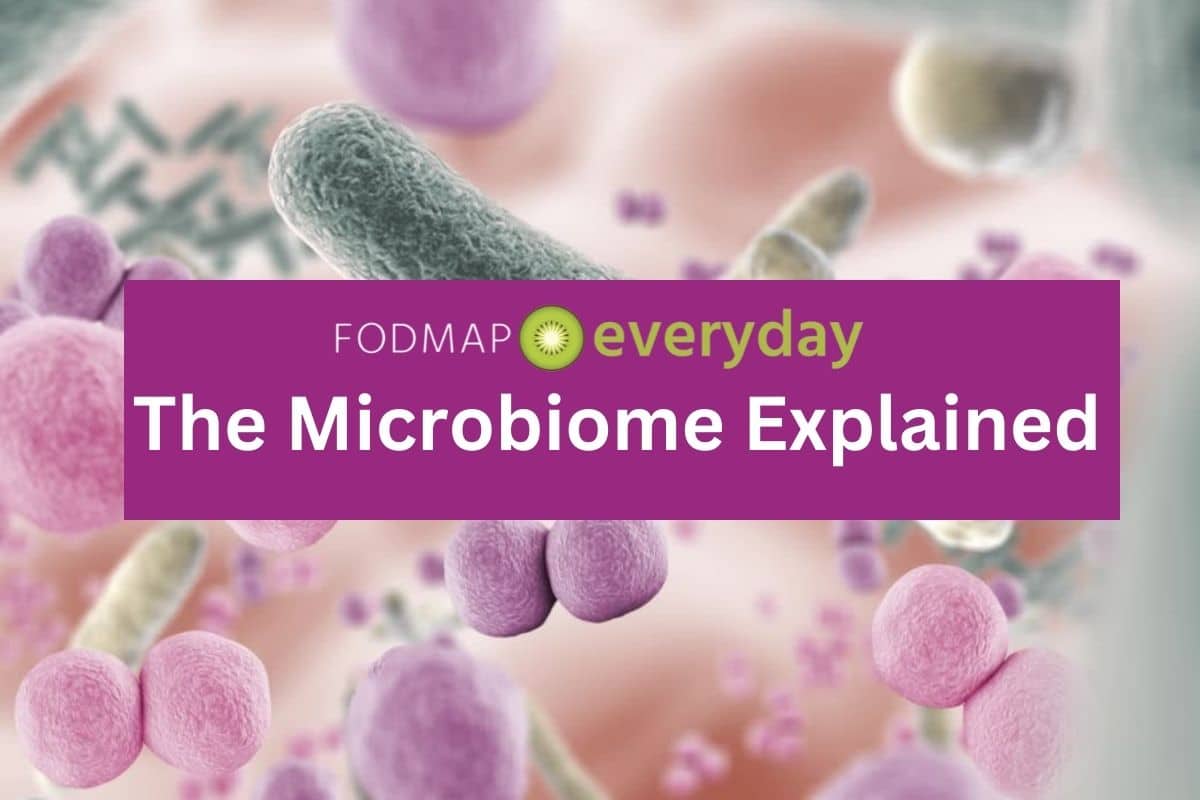 Can COVID-19 Infection Lead To Development of IBS?
Yes, it is possible. Indeed, recent studies have shown that COVID-19 may be linked to new onset IBS in individuals with no previous history of IBS. Post-infectious IBS (PI-IBS) is not new; however, it has typically been a result of bacterial infections of the gastrointestinal system.4
Individuals who have suffered an acute bout of gastroenteritis (typically, food poisoning) have been shown to have a greater risk of developing IBS. In fact, some 10% of patients affected by acute infectious gastroenteritis go on to develop PI-IBS.5
It appears that a bout of infectious gastroenteritis may lead to ongoing inflammation, increased intestinal permeability, increased colonic transit time, and a variety of other immunologic abnormalities in the gut, leading to the symptomatic development of PI-IBS.4
In the case of COVID-19 infection, researchers have found that upwards of 40% of COVID-19-recovered individuals developed GI symptoms meeting the ROME-IV diagnostic criteria for IBS within 6 months. The most common post-COVID GI symptoms include abdominal pain, diarrhea, constipation, nausea, and dyspepsia.5, 6 Importantly, these are individuals who did not have a previous history of GI conditions, including IBS, inflammatory bowel disease or infection with Clostridioides difficile.5
In these recent studies, women were found more likely than men to experience post-COVID GI symptoms, and those individuals who experienced gut symptoms during their bout with COVID-19 were even more likely to report gut issues than those who did not (45% vs. 27%).4
Antibiotics & Hydroxychloroquine Can Contribute To IBS Symptoms
And, individuals who received antibiotics or hydroxychloroquine during their treatment for COVID-19 were also more likely to experience IBS-like symptoms as reported at post-COVID-19 medical follow-ups. It's possible that these medications may affect or alter the gut microbiota or otherwise affect inflammatory processes in the gut, but more research needs to be done to investigate this.
While this research might feel a bit scary, it is important to note that many of the individuals in these relatively small studies did not fully meet the criteria for IBS diagnosis (which requires symptoms be present for at least 6 months), so it remains unclear whether these gastrointestinal disturbances truly represent IBS and how long symptoms may remain after acute COVID-19 illness has resolved.
However, it's clear that COVID-19 infection can have a lasting – and uncomfortable — impact on the gut for many. If you have had COVID-19 and are experiencing uncomfortable new gut symptoms, you are not alone. Talk with your doctor to make a clear diagnosis and treatment strategy. You can feel better!
Can COVID-19 Worsen Existing IBS?
Given the links between COVID-19, inflammation, motility, and changes to the gut microbiota, as well as the well-known gut-brain connection, it's quite common for individuals with IBS to experience increased symptoms during or following an infection with COVID-19. Even individuals who have not been infected with COVID-19 have been reported to have experienced increased IBS symptom severity during the COVID-19 pandemic.
Uncertainty, stress, and anxiety were common themes around the globe over the past few years, as the world struggled to understand the inner workings and ramifications of COVID-19. Psychological distress itself nearly became a pandemic, as individuals wrestled with fears of contracting the virus, financial hardships, family stress, social isolation, and career concerns.
A small study reported increased stress (92%), anxiety (81%), and depressive symptoms (67%), with nearly half of the respondents' reporting increases in IBS symptoms, including abdominal pain (48%), diarrhea (45%), or constipation (44%).7 It was also noted that individuals with comorbid anxiety or depression had worse IBS symptoms and poorer psychological health than those without these comorbidities. 7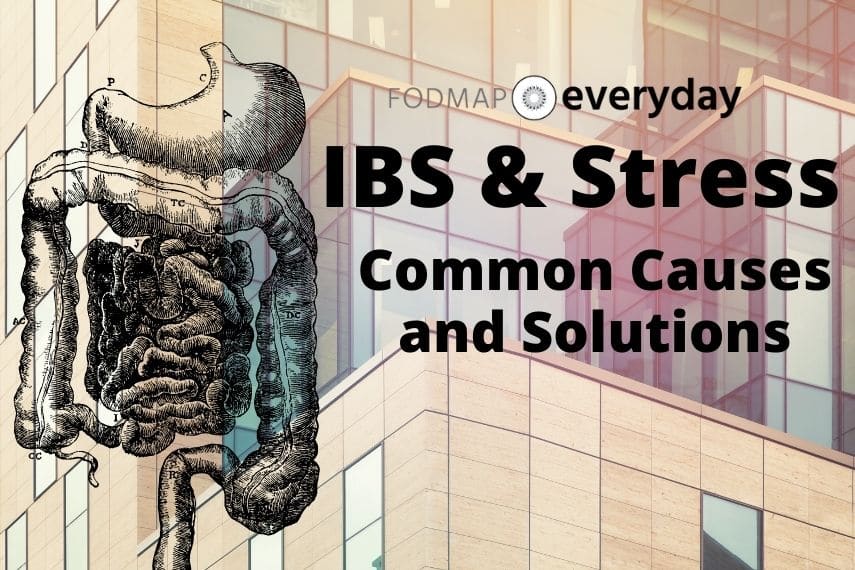 Another study looked at surveys from individuals with IBS who were referred to healthcare centers and found that, as compared to prior to the pandemic, during the pandemic, IBS sufferers reported more severe GI symptoms, sleep difficulties, feelings of helplessness, and symptoms outside the GI tract, such as urinary problems and muscle pain.8 This increased IBS symptom burden then also tended to lead to further increases in anxiety and/or depression, fueling a vicious cycle.
This does not mean that all IBS sufferers experienced increased symptoms during the pandemic. In fact, some studies showed similar symptom severity prior and during the peak of the pandemic. 9 Thus, your mileage may indeed vary. However, it's a good reminder that stress has a very direct impact on IBS.
Managing IBS During Or After COVID-19 Infection
IBS treatment and symptom management as related to COVID-19 remains generally the same, with treatment strategies including medication, dietary changes like the low FODMAP Diet, and lifestyle modifications, such as stress management, exercise, evidence-based supplements, and psychological management of related anxiety and/or depression.
As related to the latter, the field of neurogastroenterology is growing rapidly in our (somewhat) post-COVID world. Due to the inextricable links between the gastrointestinal system and the nervous system, and the immense psychological distress created by the COVID-19 pandemic, modalities such as gut-directed hypnotherapy can be extremely effective for managing both IBS symptoms and generalized stress and anxiety.9
If you are currently suffering from COVID-19 and experiencing an increase in the number of IBS symptoms and/or severity, comfort measures such as warm compress or hot water bottle placed on the gut can help, along with simple, easy-to-digest foods, and plenty of fluid.
You might want to review all the articles in our developing series on COVID:
The Takeaway
Long-term, work with your medical team to develop a plan that best suits your unique lifestyle, physical and mental health concerns. You may find that your previous IBS symptom management strategies may need some tweaking to get you through the continued or residual stress of the pandemic.
---
References:
Settanni CR, Ianiro G, Ponziani FR, Bibbò S, Segal JP, Cammarota G, Gasbarrini A. COVID-19 as a trigger of irritable bowel syndrome: A review of potential mechanisms. World J Gastroenterol. 2021 Nov 21;27(43):7433-7445. doi: 10.3748/wjg.v27.i43.7433. PMID: 34887641; PMCID: PMC8613742.
Natarajan, Aravind et al. "Gastrointestinal Symptoms And Fecal Shedding Of SARS-Cov-2 RNA Suggest Prolonged Gastrointestinal Infection". Med, vol 3, no. 6, 2022, pp. 371-387.e9. Elsevier BV, https://doi.org/10.1016/j.medj.2022.04.001. Accessed 9 Sept 2022.
Gu S, Chen Y, Wu Z, Chen Y, Gao H, Lv L, Guo F, Zhang X, Luo R, Huang C, Lu H, Zheng B, Zhang J, Yan R, Zhang H, Jiang H, Xu Q, Guo J, Gong Y, Tang L, Li L. Alterations of the Gut Microbiota in Patients With Coronavirus Disease 2019 or H1N1 Influenza. Clin Infect Dis. 2020 Dec 17;71(10):2669-2678. doi: 10.1093/cid/ciaa709. PMID: 32497191; PMCID: PMC7314193.
Rhodes, Dolores Y., and Mark Wallace. "Post-Infectious Irritable Bowel Syndrome". Current Gastroenterology Reports, vol 8, no. 4, 2006, pp. 327-332. Springer Science And Business Media LLC, https://doi.org/10.1007/s11894-006-0054-0. Accessed 9 Sept 2022.
Blackett, JW, Li, J, Jodorkovsky, D, Freedberg, DE. Prevalence and risk factors for gastrointestinal symptoms after recovery from COVID-19. Neurogastroenterology & Motility. 2022; 34:e14251. https://doi.org/10.1111/nmo.14251
Cooney, J. and Poullis, A. (2022), Post-COVID-19 irritable bowel syndrome. Neurogastroenterology & Motility, 34: e14420. https://doi.org/10.1111/nmo.14420
Kamp KJ, Levy RL, Munson SA, Heitkemper MM. Impact of COVID-19 on Individuals With Irritable Bowel Syndrome and Comorbid Anxiety and/or Depression. J Clin Gastroenterol. 2022 Feb 1;56(2):e149-e152. doi: 10.1097/MCG.0000000000001515. PMID: 33780216; PMCID: PMC8435039.
Noble, H, Hasan, SS, Whorwell, PJ, Vasant, DH. The symptom burden of Irritable Bowel Syndrome in tertiary care during the COVID-19 pandemic. Neurogastroenterology & Motility. 2022; 34:e14347. doi:10.1111/nmo.14347
Quek SXZ, Loo EXL, Demutska A, Chua CE, Kew GS, Wong S, Lau HX, Low EXS, Loh TL, Lung OS, Hung ECW, Rahman MM, Ghoshal UC, Wong SH, Cheung CKY, Syam AF, Tan N, Xiao Y, Liu JS, Lu F, Chen CL, Lee YY, Maralit RM, Kim YS, Oshima T, Miwa H, Pang J, Siah KTH. Impact of the coronavirus disease 2019 pandemic on irritable bowel syndrome. J Gastroenterol Hepatol. 2021 Aug;36(8):2187-2197. doi: 10.1111/jgh.15466. Epub 2021 Mar 4. PMID: 33615534; PMCID: PMC8014795.
"Is Hypnotherapy An Effective Treatment For IBS?". Gastrointestinal Society, 2022, https://badgut.org/information-centre/a-z-digestive-topics/ibs-and-hypnosis-2/.