IBS and the Coronavirus (COVID-19) – What You Need To Know
If you have IBS and are concerned about the potentially unique impact on your already beleagured digestive system of contracting the coronavirus or spreading it to others, we wanted to provide you with some guidance on how to help mitigate that.
• Gastroenteritis symptoms often precede URI symptoms
• Coronavirus can be detected in the stool
• Hand washing is crucial to prevent fecal/oral transmission – scrub your hands for at least 20 seconds.
Preparation Is Key
We  want to encourage you to take some time to prepare yourself, your family and your home as we collectively make significant changes to our daily lives in an effort to curb or curtail the impact of this virus on our community and loved ones.
The majority of people who get infected will have mild symptoms – but the goal is to help avoid spreading the virus to our friends, family and community members who are at greater risk. 
From The Atlantic  "The Centers for Disease Control and Prevention has issued guidelines for "community mitigation strategies" to limit the spread of COVID-19, the disease caused by the coronavirus, which include recommendations for "social distancing"—a term that epidemiologists are using to refer to a conscious effort to reduce close contact between people and hopefully stymie community transmission of the virus." Read More Here
In this article we seek to provide you with the basics and links to vetted sources of information. We then focus on IBS, staying on track with your low FODMAP diet and how to keep yourself and your family from overly stressing out due to the disruption.
We understand that this disruption will be more difficult for some – and we want to assure you we are here to help you with reliable information and inspiring recipes to help keep you and your family thriving!
We are not providing medical advice. This can and must only come from your physician, Registered Dietitian or other accredited medical professional. Each of you has a body and health profile that is unique – so this information is provided as a resource for you, your family and your medical support team to refer to.
Let's dive in!
---
The Basics
CDC FAQ Page
All of the answers to the below questions and more can be found on the Center For Disease Control (CDC) FAQ website. So instead of repeating what is best explained there we provide you this link. https://www.cdc.gov/coronavirus/2019-ncov/faq.html 
What is the Coronavirus?
How Does It Spread
Symptoms (General, and IBS related)
Who Is Most At Risk
When to Seek Help and Who To Go To
How can I access COVID-19 testing?
And more…
Info Especially for IBD Patients
The Crohns and Colitis Foundation has developed a highly detailed information resource here: https://www.crohnscolitisfoundation.org/coronavirus-update/adults
Need the support of a RDN?
Find one here  in our International Registered Dietitian Directory who can work with you remotely.
---
Where Else to Get Reliable Basic Health Information About The Coronavirus
---
Public Health Office Websites for General Updates on the Coronavirus for your Country
Generally if you just google search for "public health or department of health (add your country here)" you will get a contact.
Quick Access for the countries most of our readers are from:
Australia: https://www.health.gov.au/
---
Articles We Found Helpful Covering Topics Others May Not Be Covering
---
Low FODMAP Options for Hydration and Meals You Should Have in Place
Hydrate, hydrate, hydrate.
We all know none of us drinks enough water. And if you get sick you can easily dehydrate. But what if you need more than water to deal with more significant dehydration?
In this article we talk all about which hydration products are safe to consume if you are following the low FODMAP diet.
---
Order Your Low FODMAP Meals to Be Delivered
Both of these low FODMAP home delivered prepared meal services, ModifyHealth and Epicured are excellent options for staying on track when you might not be able to get to the market, or the market is limited in stock , if you are quarantined in your home due to illness or virus exposure or are just too darn busy taking care of everyone else!.
We have reached out to both companies to provide statements on how they are addressing food safety and hygiene and we are deeply appreciative of the seriousness with which they take this responsibility. You can see their statements in full at the bottom of this post.
To learn more about each company and their offerings please go to our articles describing their line of ready to eat home delivered low FODMAP, gluten free meals.
Each company has made the following generous offer to our readers in support of your ease of access to these exceptional services at this time.
For orders placed now through the end of March, ModifyHealth is offering 10% off your first meal delivery – plus – for those not currently working with a Dietitian, enjoy a FREE introductory consultation with one of their FODMAP-trained Dietitians to get you on the right track. Use code: FECARES at checkout.
$25 off of your first order of $50 or more when you use FE25 at checkout
---

Make Sure Your Pantry Is Well Stocked With Low FODMAP Essentials & Snacks
Meal Plan and Shop for a 2 Week Period
Keep it as simple as possible. Even if you aren't normally a meal planner or meal prepper consider doing so for the next little while.
Shhh….We will have an announcement soon about our exclusive Low FODMAP Meal Planning partnership with Real Plans launching this Spring!
But in the meantime you can just download a free planner here and use our recipe filter to build your own by hand! Since almost all of our recipes are Elimination Phase Friendly search by recipes that FODMAP Everyday® has determined to most likely be suitable for the Elimination Phase by looking for our "e-for elimination" icon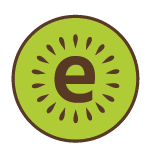 And if you make sure you have 3-4 hours between meals – and are not stacking FODMAPs within meals, you should easily create a simple two-week plan.
Think about meals you can make and freeze – so that if you do start to feel sick you won't have to worry about making a meal but will be able to ensure you are getting the nutritional inputs you need. Think comfort food and soups. One pan meals too! Make enough for leftovers. Breakfasts can be easy if you make a batch or two of muffins and freeze some. Make sure you explore our over 700 low FODMAP recipes and make a delicious, easy to shop and prepare for plan.
---
Shop Low FODMAP Online and Have It Delivered!
Don't want to leave home? Then you can visit our Amazon Low FODMAP Products Shop in the US and in the UK.
Love FODY Products and looking for inspiration using all of their fabulous low FODMAP products? We have over 120 original recipes on their site and 50 on our site! Check them all out here. 
By making the decision to ensure your low FODMAP dietary needs are met you will have made a massive investment in your health and wellness during a time of increased stress.
Let's talk about other ways to manage stress!
---
Stress Management / Reduction For The Whole Family
Why Stress Management?
Pretty simple answer…stress makes IBS symptoms worse. Period. And stressful people are not fun to be around. And if we are all going to be hunkering down with family or friends or alone – a good attitude and some stress busters are essential. So we offer the following.
Meditation
Never meditated? Now is a great time to explore meditation as a means of bringing your stress levels down. There are apps and YouTube videos you can explore. Go find a quiet spot and take 10 minutes out of your day – maybe twice a day. And use this time to get to know yourself and quiet down the chattering monkey in your head. Oprah Magazine provides a good set of reviews here in their article The Best Meditation Apps to Help With Anxiety
The good folks at Ten Percent Happier are making their meditation app free for the next 6 months for health care workers. If you are a healthcare worker, they would like to support you by offering free access to the app – please email [email protected] for instructions.
They have also created a Coronavirus Sanity Guide that is a free resource with podcasts and meditations. Definitely worth checking out!
Yoga
We have an entire series of 6 articles titles "It's Your Body" which focuses on movements and practices for belly health, specifically for people with IBS or other gut-related health concerns – but the principles can be applied to us all!
You can find all of the articles in the series here. 
Dance
Moving your body and dancing can release huge amounts of stress very quickly! Go ahead! Turn the music up! Dance in the kitchen, grab your cat, kids or partner and boogie until you can't! We love Spotify or Pandora for great dance song lists. You can also of course use Youtube or Apple Music or play your CDs, or casette tapes and records! Whatever gets your body moving and your heart pumping and your attitude lifting!
Here is one of ours to get you started! My playlist called "dance it out!" on Spotify. 
Walk!
If you live somewhere that you can walk without interacting with others – for example a hike in the woods, or in your back fields, the empty track at the local HS or College that is likely now on shut down or will be, down your street early in the morning. Just to get outside and get some fresh air. Take your dog and head out. If you have been infected and on the mend or not feeling too badly just be sure you are not breaking any quarantine requirements set by your local health department.
If Quarantined How To Avoid Going Stir Crazy!
Internet Access
Internet access is fairly common in most parts of the world. So if you have it then you probably already have a long list of shows you wished you had time to binge watch. Well now may be your chance! Probably stay away from the movies about pandemics and body snatchers!
Podcasts
I have officially become a podcast junkie. I listen to series when I drive, when I garden, sometimes when I work, when I cook. I love the variety of podcasts out there now. If you have not yet experienced a podcast then RUN, don't walk. You have tons of choices of podcast apps to choose from – almost all of them offer free access to hundreds and hundreds of podcasts. Check them out here.
You and your kids will love the stories you can find. Instead of staring at a computer or phone screen hang out and listen to a podcast. You can knit, cook, pet the dog all while getting carried away with some amazing story.
For the Kids!
I have a childhood friend Diane Gager Hesler, who runs the most amazing afterschool program  The Happily Ever After School Program, LLC for elementary aged kids and if I could live my childhood over again I'd want to be at her house every afternoon! I asked her for her current favorite go to's for keeping kids engaged for hours a day. This is what she had to share.
Favorite Books
Start a new book! Nothing beats being drawn into a world drawn by a wonderful author. Read a book out loud to your family or pets. Pull out the board games. (But remember to disinfect them when done!) Limit screen time by offering hands on activities.
Physical Activities
Today's Parent has a great list of games to play with your kids if quarantined. Keeping kids busy will go a long way in also keeping them healthy. Set up hand washing routines and set a good example of how you handle tissues, and clean up after yourself during this time.
---
---
Statements from ModifyHealth and Epicured On How They Are Managing Food Safety, Hygiene and Delivery During The Coronavirus Outbreak
Epicured Statement
We understand that following a low FODMAP diet is always stressful and the current situation augments this in unprecedented ways. Based upon what we are hearing from our own customers, we believe that we can help the broader low FODMAP community in a few key ways:
Meal Delivery: For anyone hoping to manage a low FODMAP or gluten-free diet from home, you can view our delivery menu Please note that food is prepared fresh and that most items will stay fresh in your fridge for 4 days after your delivery.
Freezable Meals and Soups: Many of our customers have expressed interest in items that freeze to ensure they have a large supply of low FODMAP and gluten-free food on-hand in their homes. If you visit our menu, you'll find a "Freezer Friendly" filter featuring items that freeze well for up to 3 months. We are also working on offering larger bundles of freezable items that will be available in the coming days.
Helping You Manage Your Subscription: We recognize that your schedule may be unpredictable and that weekly home or office deliveries may not be practical right now. If you need help placing your order or managing your subscription, our customer service team is standing by to help. If you know that you would like to order for one week only, email us immediately after placing your order to let us know. We will then ensure that your subscription is canceled at the appropriate time, otherwise your subscription will be ongoing.
ModifyHealth Statement
Dear Valued ModifyHealth Customer,
We, like you, are watching as new developments surrounding the outbreak of COVID-19 unfolds, hoping to understand how to best navigate these uncertain times. As such, we remain dedicated to the safety, health, and wellbeing of our customers, our employees, and our community.
During this time of heightened awareness, we would like to reassure you of the following:
Food safety is always our top priority. ModifyHealth's facilities maintain the highest levels of food and employee safety. We are reinforcing strict adherence to our existing standard operating procedures and increasing sanitization frequency in our offices and distribution centers. As we closely monitor the evolving situation we will continue to stay at the forefront of best practices set in place by the CDC, WHO, FDA, and local authorities. The virus can only live on surfaces such as doorknobs or soft surfaces like food for a few hours. Coronaviruses need a live host (animal or human) to grow in and cannot grow in food.Our GMP (good manufacturing practices), Sanitation, and HACCP programs eliminate reasonable probability of any virus existing or spreading within our facility. We are monitoring and will continue to comply with guidance from the Centers for Disease Control and the World Health Organization.
'No Contact' Deliveries– We are working closely with our carrier partners to ensure your deliveries remain reliable and consistent. As always, ModifyHealth's 'no-contact' deliveries will arrive straight to your doorstep without the need to provide a signature, by our network of professional carriers eliminating the need to visit crowded grocery stores.
Rest Assured– The team at ModifyHealth is working hard to keep our customers happy, so you can put Low-FODMAP meal preparation on autopilot without having to leave your home. It's also helpful to know that our innovative packaging allows for meals to remain fresh in your refrigerator or freezer for more than a week past the initial delivery.
ModifyHealth is a huge part of our own family's weekly healthy eating routines. In these times of uncertainty, it's the little things — such as healthy meals at home, connecting with family — that will keep us grounded.
If you have any additional questions, our Customer Care team is here for you and would be happy to assist you at 888-7MODIFY (888-766-3439) or [email protected] Monday through Friday between 8 a.m. and 5 p.m. EST. We're committed to providing an exceptional experience for you, and we hope that our home-delivered, fully-prepared meals provide you with some peace of mind, comfort and convenience during these unique times.
As always, thank you for your trust in ModifyHealth.
---
We hope that each of you takes good care of yourself, your loved ones and your neighbors. Join us on social media where we can share the joys and challenges of this journey together. You are not alone!
 With wishes for good health and joy, Robin and Dédé