We have a series of shopping lists we've curated from some of your favorite supermarkets and online food purveyors, starting with the United States, and then expanding globally. As our Success Team grows to include more low FODMAP experienced RDNs around world we will keep adding new shopping lists curated by our team.
How We Decide Something Should Go On The List
First off, the person who is compiling the list is a licensed and practicing RDN – and they have undergone and been certfied through the Monash Low FODMAP Dietitian's course.
They have been supporting clients as they undertake the low FODMAP diet, and in many cases, follow the diet themselves.
We then put the list through a review process where we double check everything and make decisions on whether we are comfortable suggesting an item may be considered suitable for trying as part of following a low FODMAP diet plan.
Secondly, we refer and defer to the Monash Low FODMAP Diet Smartphone App to make educated choices regarding the likelihood that a product or ingredient meets the requirements laid out in the app as it relates to the FODMAP levels of a particular item. For single ingredient items, this is straightforward (with a few minor exceptions – and we'll note those).
For products that are made up of several ingredients or undergo a particular process (cooking, drying, curing, for example) we do what we are hoping to teach you to do – we read every ingredient and take what we've learned from Monash about that process and apply it.
You can learn more about how certain processes affect FODMAP levels in our series on this topic. In the case of an ingredient or process that we can't get enough information about we reach out to the manufacturer and ask questions; if we don't get sufficient answers or we feel particularly unsure, we don't include it.
Please note! We reserve the right to make mistakes! If you believe we have – please just contact us and we'll review the decision to include that item on a list.
These are not exhaustive lists – they are meant to give you a good head start on navigating the endless options out there with some guidance. See below on how you can help us build these lists.
What We are NOT Doing is Certifying a Product
We are NOT testing a product for FODMAP levels. There are currently only two low FODMAP certification programs in the world and they are slowly and systematically adding new ingredients and products almost weekly.
They bear either one of these icons and those products are the ones you can have absolute confidence in being considered officially "low FODMAP" at specific serving sizes.
But until every food in the world and every product in the world has undergone the lab test for FODMAP levels we believe it's important we all have some broader possible options to ensure we are eating well and safely.
We Also Do Not Include Serving Size Amounts
We want you to work with with the Monash University Low FODMAP Smartphone app and if possible, your RDN. The information about the serving sizes is best found in the app as it is updated regularly and the level of detail needed to make appropriate decisions safeguarding your health is provided by the experts.
If there are any concerns with a specific food on any list, test a small portion when you are gut stable and when symptoms are under good control to assess your tolerance.
Please see article about FODMAP stacking when combining several foods with specified portions at the same meal.
How You Can Help Us
Most of the markets (brick and mortar and online) have an evolving and ever changing inventory, so it will never be possible to offer exhaustive lists. We also know that there are some scanner apps that have far more exhaustive lists available – including our friends at Spoonful App who have added all of our recipes to their app so you can seamlessly move between shopping and meal planning!
But some folks prefer to have a hard copy list in hand.
But for now we want to make this as easy as possible for all of us by providing a downloadable PDF you can keep on your phone or print out and refer to for each of your favorite stores. We will update these along the way.
If you think a product may meet low FODMAP standards and we haven't put it on the list please add it below in the comments section and we'll do our best to research it and make a decision to add or not to that list. Be sure to include what store or online store you saw it in and provide the exact product name with as much detail as possible and the SKU, if you can.
If you think a product we have on the list does NOT meet low FODMAP standards please let us know as well, and why. Together let's help each other continue to eat well and feel well.
And Remember; Use Common Sense!
If you are unsure of any product or ingredient either forego it or try a small amount at first and wait a few days to see if you have a reaction or not. We are not promoting any product in these lists, nor providing medical advice. (See our Terms of Use Policy) And please, work with a low FODMAP diet savvy dietitian whenever possible! Need to find one? Check out our global list of RDNs who work with IBS clients and use the low FODMAP diet.
---
Links to Individual Shopping Lists
(as we develop them more links will be added)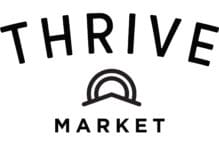 Wish you could use an APP instead of a downloadable list?
Then read on:
Meet Spoonful: The Low FODMAP Scanner App