Maybe you are a parent sending your child off to college, or maybe you are the student. You might have different reasons for researching campus food options, but whether it is nutrition or sheer choice, we have a guide to the top 15 college food service programs. From hosting on-campus farmers' markets to providing personalized nutrition guidance, offering dietary-conscious choices, incorporating locally-sourced fruits and vegetables, and serving antibiotic-free meats, these 15 leading educational institutions have set a new standard for dining experiences in the realm of college life.
How Were Schools Chosen?
CollegeRank.net chose schools based on the following criteria:
Versatility: Can you find various cuisines? Are there multiple locations, with broad hours of operation?
Nutrition & Wellness: Does the food service offer online nutrition calculators and wellness programs? Is there plenty of access to nutritionally balanced meals?
Sustainability: Are the colleges focusing on minimizing waste, recycling , and reducing the use of toxic cleaning products? Some schools are working with local farmers, too, even calling out their farms on menus.
Accessibility: These days it is a must that food service programs offer foods for everyone, whether you are gluten-free, dairy-free, vegetarian, vegan, kosher, halal, or have food intolerances or allergies.
#15 Oberlin College
Oberlin was chosen for its easy to identify menu feature icons, such as organic and heart-healthy, as well as plenty of vegan and vegetarian offerings at every meal. They compost waste, and list the local farms that they pair with.
#14 University of Washington
The University of Washington has its own farm, which provides a percentage of produce used by the food service system. Eggs are cage-free, and all dairy is purchased locally. There is even a local pizza chain that has a campus outpost serving pizza with local produce.
#13 Middlebury College
Middlebury College innovates the conventional swipe-based meal service by introducing enhanced flexibility. Within a dining period, students can take advantage of any of the all-you-can-eat venues, and then also revisit the same establishment or gain access to other facilities during that same dining period, without using another swipe on their card.
They also embrace sustainability and have an impressive 99% of food waste being composted, with outdoor meals being served with compostable and biodegradable materials.
#12 Virginia Tech
Virginia Tech prioritizes convenience for healthy eating. A comprehensive online menu for each dining location is available daily. This allows a transparent view of the array of choices and also for the tracking of nutritional information. Additionally, filtering options can eliminate the student's view of foods containing specified allergens.
They source a significant portion of its fruits and vegetables from the university's expansive 6-acre farm and/or local vendors.
#11 Warren Wilson College
Warren Wilson College stands out with its seasonal menus that prominently feature fresh, often locally grown ingredients. Nutrition labels are provided for swift identification of suitable food options.
The Cowpie Café serves exclusively GMO-free ingredients and maintains a primarily vegetarian, and gluten-free menu.
The Owl Nest café offers artisanal bagels and locally roasted organic coffee. Notably, it stands as a nearly zero-waste establishment, comprehensively composting all waste and achieving a remarkable 100% recycling rate for recyclable materials.
#10 Washington University
In 2014, Washington University earned recognition from the Environmental Protection Agency for its innovative practice of converting used fryer oil into biofuel to power campus delivery trucks. Local vendors supply the university with meat and produce, and a diverse range of dietary options are readily available, including allergen-free, kosher, halal, and vegetarian.
#9 Boston University
Boston, Massachusetts Photos of the Dining Hall inside West Campus. Photo by Mike Spencer for Boston University Photography.
Boston University (BU) hosts an annual farmers' market, and students can participate in the Community Supported Agriculture (CSA) program, allowing them access of a share of seasonal produce from a local farm.
Boston University also has a visiting chef series night, and offers robust nutrition counseling covering topics ranging from weight management and iron-deficiency to healthy meal planning, and exercise-oriented nutrition.
#8 New York University
New York University (NYU) showcases its dedication to sustainability through practices such as trayless dining, fryer oil recycling, and hydration stations. Each semester, university personnel undergo training to conserve energy and water resources effectively.
NYU proudly features a 100% kosher dining hall, operational Sunday through Friday, along with abundant vegetarian choices available across various dining facilities, including a sous vide dining hall, BONMi highlighting Vietnamese foods, Eso Latin serving burritos, bowls and walking tacos, and City of Mac, a mac & cheese restaurant. Students can also use Grubhub to order meals ahead.
In addition they offer features such as using BLK & Bold coffee beans in their cafes. BLK & Bold is a 100% Black-owned, Certified B Corporation who pledges 5% of all proceeds to organizations that serve youth-in-need all across America.
#7 University of California: Los Angeles
The University of California: Los Angeles (UCLA) is among the pioneers of health-focused dining, boasting one of the initial health-themed dining halls in the nation. At the Bruin Plate Residential Restaurant, students are treated to locally sourced, unprocessed, organic, and nourishing meals. All menus feature detailed nutrition information.
UCLA is committed to sustainability, employing compostable or recyclable to-go packaging, composting food scraps, implementing "beef-less Thursdays" to reduce environmental impact, and recycling cooking oil into biodiesel.
#6 University of Pennsylvania
The University of Pennsylvania presents a comprehensive dining experience with all-you-can-eat facilities, convenient grab-and-go meals, an on-campus grocery store, and a dedicated kosher café. Students have access to complimentary nutrition counseling that addresses concerns ranging from healthy eating to allergies and eating disorders. The university's commitment to sustainability is apparent through various initiatives, such as sourcing humanely raised, antibiotic-free ground beef and rBGH-free dairy.
University of Pennsylvania's chefs craft meals from scratch using local and seasonal ingredients, and minimize waste through composting and recycling fryer oil as biofuel, powering certain catering vans on campus.
#5 Emory University
Emory University places a premium on easy and informed healthy eating through its innovative "well-being" food rating system with intuitive icons along every food option. The dining hall caters to various dietary needs, including vegetarian, vegan, gluten-free, and kosher. Students and visitors can consult the website for a rotating food truck schedule to locate their favorite trucks each day.
Emory University holds weekly farmer's market during the academic year, offering items like bread, organic produce, tamales, gluten-free baked goods, and artisan salsas. A significant portion of campus food is either sustainably or locally sourced. In addition to recycling, the university actively composts unused food scraps.
#4 Georgetown University
Georgetown University's dining hall is an all-you-can-eat establishment with vegan and vegetarian options, salad bar, and make-your-own stations for pasta dishes, pizza, sandwiches, burritos and more
Georgetown University Dining purchases locally-sourced food and sends 25 tons of waste to be composted each month and recycles 100% of used fryer oil. Georgetown also practices trayless dining, saving millions of cups of water annually.
During finals, the dining hall offers themed midnight breakfasts where students are served a late-night meal by university staff members. Some alternative options are available for students and visitors, including Grab n' Go stations and an on-campus grocery store run by the CORP, an entirely student-run organization.
#3 Cornell University
Cornell University boats ten all-you-can-eat dining venues, treating students to personalized pancake and omelet stations, diverse ethnic and regional cuisines, kosher dining stations, and vibrant salad bars.
Annually Risley Dining Hall transforms into "Night at Hogwarts" during the Day of the Dead, treating students to a captivating Harry Potter-themed dinner. Other dining halls follow suit with equally engaging celebrations, such as the Fall Harvest Dinner, Diwali Festival, and a lively Mardi Gras event featuring Cajun-style dishes and live music.
An impressive twenty-two percent of the food served at Cornell originates from local and regional sources. The university's dairy processing plant plays a pivotal role in supplying dairy products to the dining facilities.
Sustainability is a paramount concern at Cornell, evident through initiatives such as discounted coffee for students using reusable mugs and the adoption of trayless dining practices to conserve water and minimize waste.
#2 Bowdoin College
Sustainability is a cornerstone of Bowdoin's approach, as showcased through initiatives like the eco-container program, enabling students to reuse to-go containers and earn 5% discounts on beverage purchases for utilizing their coffee cups. A significant portion of the produce served is cultivated in the campus's organic garden.
The college's commitment to fostering an enjoyable dining experience is evident through events like the annual Lobster Bake and a diverse array of engaging activities held throughout the academic year.
#1 Kent State University
Kent State University boasts exceptional dining experiences. Catering to vegetarian, vegan, and meat-conscious individuals alike, the university offers the Veggie-A-Go-Go program, enabling students to conveniently pre-order vegan and vegetarian meals. The Prentice Café extends a similar program for those adhering to gluten-free diets, while Eastway Market & Deli provides a range of gluten-free, vegetarian, and vegan to-go meal options. There is also Homeslice Pizzeria, their in-house pizzeria.
Tahini! Mediterranean Cuisine was opened by two Syrian immigrants who met by chance when one was taking an English as a Second Language class from the other. It began as a food truck during the pandemic lockdown, and has now transitioned to a permanent restaurant featuring hand sliced shawarma, with vegetarian and vegan options as well.
Kent State University goes beyond the ordinary with innovative services, including specialized goody boxes for various occasions, allowing parents and friends to send comforting packages containing soups, teas, and tissues to unwell students.
The university's dedication to sustainability shines through its use of 100% biodegradable carry-out containers and a substantial emphasis on sourcing local produce, as well as their implementation of the Grind2Energy® process.
Grind2Energy® is an organics recovery process that converts food waste to renewable energy by grinding food waste on-site using a customized, industrial-strength foodservice grinder. Food waste is converted into energy-rich slurry and transported to an anaerobic digestion facility where methane is extracted for energy production. The remaining biosolids become nutrient-rich fertilizer.
Best Campus Food According To Students
Princeton Review conducts a different survey based on the data from a surveys of 165,000 students at the 389 schools in their "Best Colleges" book. Students answer by selecting one of five answer choices that range across a grid or scale. 
For the seventh consecutive time, the University of Massachusetts Amherst has earned the top spot for Best Campus Food in annual rankings published by The Princeton Review.
Can I Follow The Low FODMAP Diet While Away at School?
If you're away at school – or, you frequently eat at your office cafeteria, or another place where many food choices are hard to control – going on a low FODMAP diet for Irritable Bowel Syndrome (IBS) can be super challenging. Can it be done?Read: Can I Follow The Low FODMAP Diet While Away at School?
6 Gas Station Chains With Food So Good It's Worth Driving Out Of Your Way For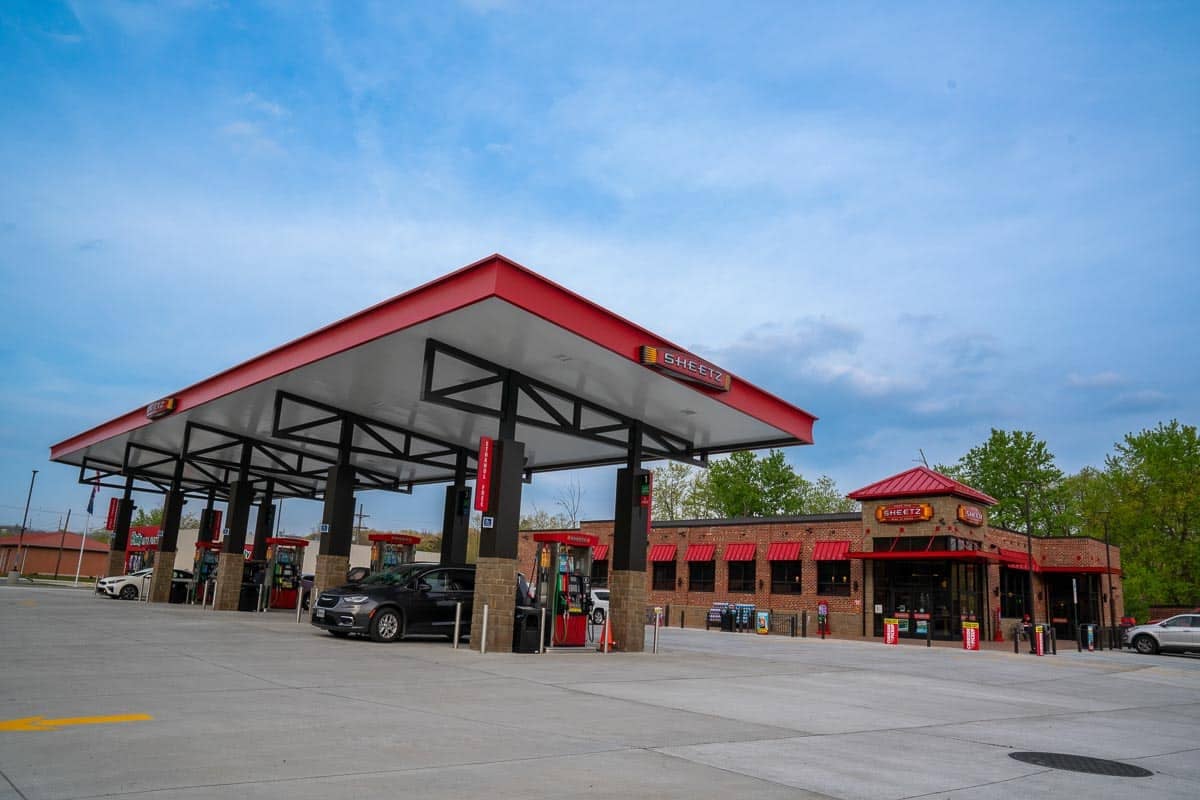 We scoured the Internet to see what people had to say about gas station food. If you think the only things available are wrinkled hotdogs of indeterminate age, and day-glow slushies, we've got great, tasty news for you. Whether it ends up being part of a regular routine, or your only resource on a long car trip, we have the food info you need. Let's look at 6 gas stations that folks can't get enough of and see what they have for you to eat. Read 6 Gas Station Chains With Food So Good It's Worth Driving Out Of Your Way For
18 of the World's Deadliest Foods: How Many Are You Eating?
Whether you eat to live, or live to eat, let's make sure you live to see another day! These are some of the world's deadliest foods. They can bring on extreme symptoms, ranging from paralysis to seizures, choking and even death, so don't go tucking these into your lunchbox. Click for 18 of the World's Deadliest Foods: How Many Are You Eating?
10 Of The Worst Tasting Drinks People Pretend To Like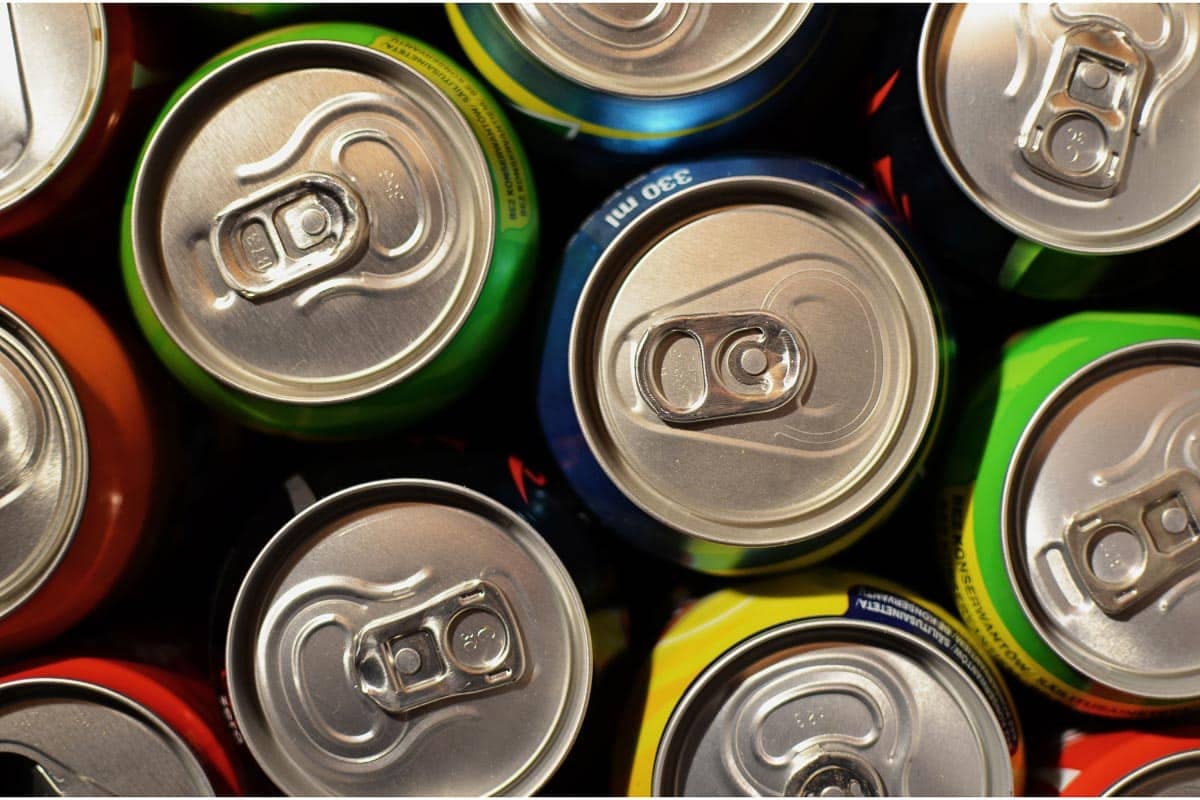 Hold onto your taste buds, because we're about to embark on a flavor-filled adventure through the realm of beverages! Sure, we all need water to survive, but let's be real – drinks are so much more than just basic hydration. Recently, the question of which beverages people secretly think taste awful sparked a fiery debate. Boozy elixirs, non-alcoholic refreshments, and everything in between were thrown into the mix. Brace yourself as we unveil the truth behind the drinks we pretend to love. Get ready for a wild ride of taste revelations! Read 10 Of The Worst Tasting Drinks People Pretend To Like
Alive or Dead? You Be The Judge… 15 Famous People Rumored To Be Alive After They Were Reported Dead
There are many celebrities who have been rumored to be alive after they were reported dead, either because of false reports, hoaxes, rumors or conspiracy theories.
You be the judge…. Are they really alive or dead as claimed? Read: Alive or Dead? You Be The Judge… 15 Famous People Rumored To Be Alive After They Were Reported Dead
14 Of The Craziest Hacks People Use Mayonnaise For – Even In The Bedroom!
After you click through this slide show you will never look at a jar of mayo the same way again. Trust us. Click for 14 Of The Craziest Hacks People Use Mayonnaise For – Even In The Bedroom!
Take Back Control: How to Identify and Tackle Medical Gaslighting
What is medical gaslighting? Medical gaslighting refers to a situation in which healthcare providers dismiss or diminish the symptoms that an individual is experiencing, attempting to persuade them that the symptoms are attributed to an alternative cause or are mere figments of their imagination. Medical gaslighting can leave you questioning your own experience. And at worse can lead to undiagnosed serious illness.
Learn the signs and the ways in which you can take back control if this happens to you. Read: Take Back Control: How to Identify and Tackle Medical Gaslighting
Don't Fall For These 17 Foods That Pretend To Be Healthy
Have you heard the term "Dr. Google"? That's when you turn to search engines and the Internet to provide health and medical information – and unless you know how to vet sources, it is a mine field of faulty information. Here are 17 foods that you might have heard are "healthy", but we have the whole story. PS: the moment a food becomes a trend, research carefully. We're looking at you bulletproof coffee!
Click for Don't Fall For These 17 Foods That Pretend To Be Healthy
17 Of The Most Expensive Foods In The World: Would You Pay This Much To Eat Any Of These?
These days our food budget is not going very far, even for everyday foods. And yet, there are still those who seek out extravagant foods, regardless of price. I guess we can live vicariously through these pictures. Maybe someday someone will bestow a 4-pound white truffle upon us, but until then, this will have to suffice.
Click for 17 Of The Most Expensive Foods In The World: Would You Pay This Much To Eat Any Of These?
19 Of The World's Most Overrated Foods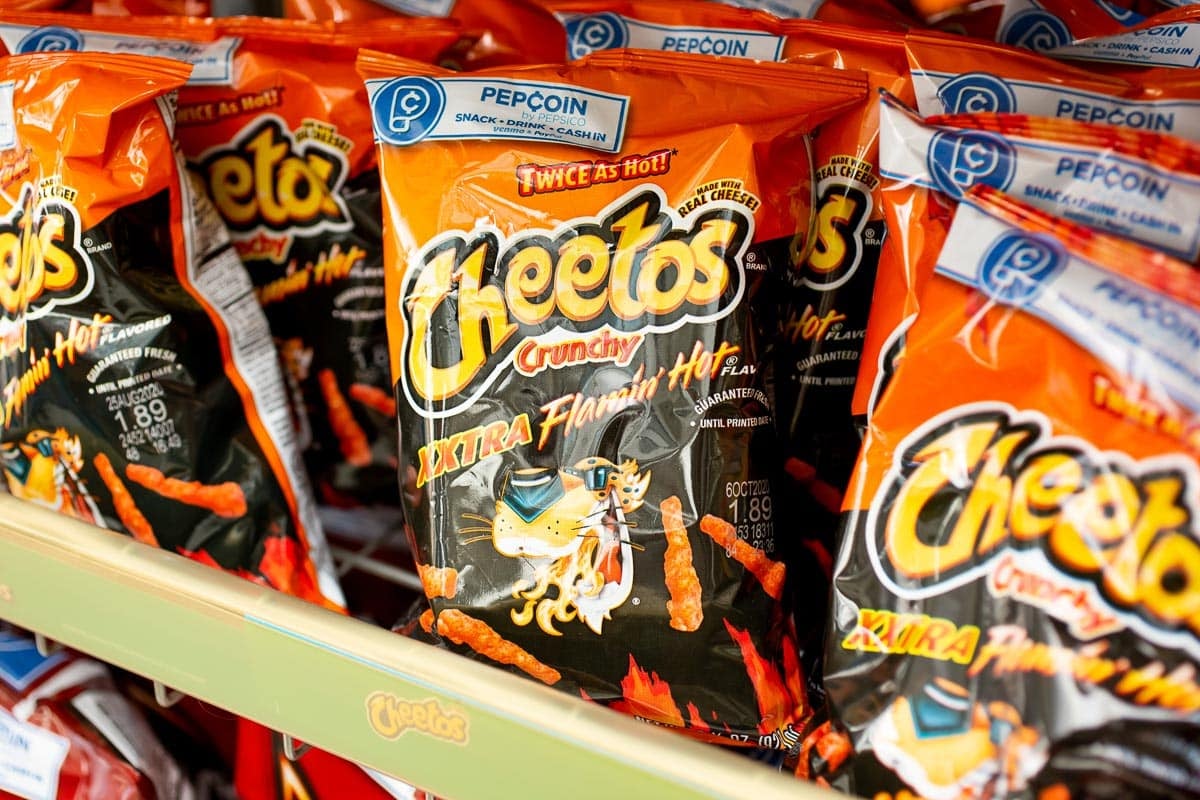 We have foods we love, and those we won't touch. We all have our own likes and dislikes, but what are the most overrated foods? That was the question posed on this Reddit thread by Even_Cause_3478. There were a lot of opinions. Some made sense to us, and some were things we had never thought of before!
What is the most overrated food in your opinion?
Click for 19 Of The World's Most Overrated Foods
Miracle at 30,000 Feet: What Happens When a Baby is Born During a Flight?
Have you ever wondered What Happens If You Give Birth On a Plane? Who delivers the baby? Where do you deliver the baby? What is the child's citizenship, and do they get free trips for life?
Is Cash Still King In Your Life? 13 Reasons People Still Carry Cash
Cash. It never used to be controversial, but these days it appears that there are those on both sides of the coin (so to speak). For those of us of a certain age we can remember our mothers always telling us to keep a $20 bill in our shoe or bra, in case of emergencies. Now many of us struggle to find a coin to put in the meter.
Cash lovers, and those who never carry it. What's the reasoning, either way? A Redditor was thinking the same thing, and asked the question, Do You Still Carry Cash? These are the answers they got. Read Is Cash Still King In Your Life? 13 Reasons People Still Carry Cash