We are bananas for bananas! While we love banana bread (and we have several variations, including a reduced fat and sugar version), there are many more ways to get creative with this nutritious, tropical fruit. A Salted Caramel Banana Cake, quick breads, sorbets, pies, waffles, pancakes, popsicles, smoothies, muffins, crisps and even a breakfast cookie. Which will you try first?
Banana purée and canned coconut milk combine to make a creamy, yet dairy-free and lactose-free frozen dessert. The tropics in every bite. Top with optional toasted coconut flakes. You do need an ice cream machine for this recipe. Get the recipe for Banana Coconut Sorbet.
Don't let the title fool you into thinking this banana bread is lesser. It is actually our community members' favorite banana bread! Incredibly moist, packed with banana flavor and just happens to be lower fat, and with reduced sugar. Gluten-free, too but you would never know it. Get the recipe for Lower Fat, Reduced Sugar Banana Bread.
Who doesn't like a stack of pancakes? Buckwheat flour is gluten-free and adds whole-grain nutrition to these pancakes, that also have puréed banana in the batter. Get the recipe for Buckwheat Banana Pancakes.
Banana bread is popular, but sometimes you need something a little fancier and this Bundt cake is a fantastic choice; the caramel glaze sets is apart! Offer at brunch or bring to a big sale and you won't have one slice left. Get the recipe for Banana Nut Bundt Cake.
These are our version of morning glory muffins with some special ingredients, like buckwheat flour and maple syrup. Jam-packed with nutrition, flavor and texture with mashed bananas, grated carrots, toasted nuts, pineapple, raisins and coconut, gently spiced with cinnamon. Get the recipe for Glorious Morning Muffins.
Our Low FODMAP Tropical Crisp combines pineapple, coconut, papaya, banana, lime, vanilla and chocolate – all in low FODMAP amounts; all native to tropical climes. This is a crisp to rival the classic apple version. Easy to make and unlike any dessert you have ever had. Not much to look at, but I promise, the flavor and texture experience delivers! Get the recipe for Tropical Crisp.
These muffins contain peanut butter, banana, eggs, chia, hemp, flax seed, oats and no additional fat! See the Tips at the end of the recipe for a vegan option. Also, these are one of those recipes that are "ugly", but good. Not much to look at, but very tasty; don't overlook them! Make a big batch and put them in a zip-top bag in the freezer after cooling; that way you can grab one as needed. Get the recipe for High Protein Peanut Butter Muffins.
Cakes don't have to be fancy. Sometimes you want a simple snack cake, baked in an oblong pan to take along to a bake sale or potluck. This cake combines mashed, ripe bananas, canned crushed pineapple, and toasted pecans, and it's delicious with or without our cream cheese frosting. Get the recipe for Hummingbird Snack Cake.
We love zucchini quick bread and banana bread, so we figured why not combine the two? The alchemy created this new recipe so that we don't have to pick and choose. Get the recipe for Zucchini Banana Bread.
Just look at that photograph! Moist banana muffins swirled with our version of homemade Nutella. It truly does not get better than this. Get the recipe for Mini Low FODMAP Nutella Banana Muffins.
Being the banana lovers that we are, we believe you can never have too many recipes for banana bread. This one is based on one of our community member's beloved family recipe and is based on buttermilk. To make it lactose-free, we have created a faux buttermilk using lemon juice and lactose-free whole milk. Gluten free too! Get the recipe for Nana's Banana Bread.
Bananas and dark chocolate have an affinity for one another, showcased beautifully in these banana chocolate chip muffins. These have an incredibly tender texture, and always bake up with a beautiful dome, which will entice at any bake sale, breakfast or brunch. Get the recipe for Banana Chocolate Chip Muffins.
Oats add whole-grain nutrition and texture to these waffles, while mashed banana add sweetness and moisture. Delicious with a drizzle of pure maple syrup. Get the recipe for Banana Oat Waffles.
The flavors of chocolate, coffee, and banana come together in this rich and smooth smoothie that we especially like mid-afternoon, when we need a caffeine pick-me-up. Get the recipe for Mocha Banana Smoothie.
This might look like a classic banana cream pie with a pastry crust, pastry cream, sliced bananas and whipped cream – and it is all that – but our version also happens to be gluten-free and lactose-free! Get the recipe for Banana Cream Pie.
These muffins are in mash-up of banana bread, carrot cake, and corn muffins, with chia seeds thrown in for extra protein and texture. Get the recipe for Banana Carrot Chia Corn Muffins.
Kids and adults go crazy over these popsicles. You do need a popsicle mold, but the recipe is super simple. The liquid is canned coconut milk, to which you add very ripe mash banana. The chocolate dip is also easy to make and creates a shell that crackles when you bite into the creamy frozen dessert. Get the recipe for Chocolate Covered Banana Popsicles.
We love combining ingredients and flavors that we think go well together. In this case a quick bread that is part banana bread and part carrot cake is enlivened with poppyseeds. Get the recipe for Poppy Seed Carrot Banana Bread.
Here we have banana bread in muffin form, and we do love the optional topping of multiple seeds and nuts. Get the recipe for Banana Bread Muffins.
We have several recipes on our website for breakfast cookies. Cookies for breakfast? Why not! These happen to be vegan and are based on nutritious, fiber-rich oats, coconut and mashed banana. Get the recipe for Vegan Banana Coconut Oat Breakfast Cookies.
This gluten-free and lactose-free banana cake is the basis for our spectacular salted caramel banana cake that you saw earlier. Use this recipe anytime you need a layer cake, moist and flavorful with bananas. Get the recipe for Buttermilk Banana Cake.
6 Rich And Fudgy Brownies That Will Make You Want To Lick The Bowl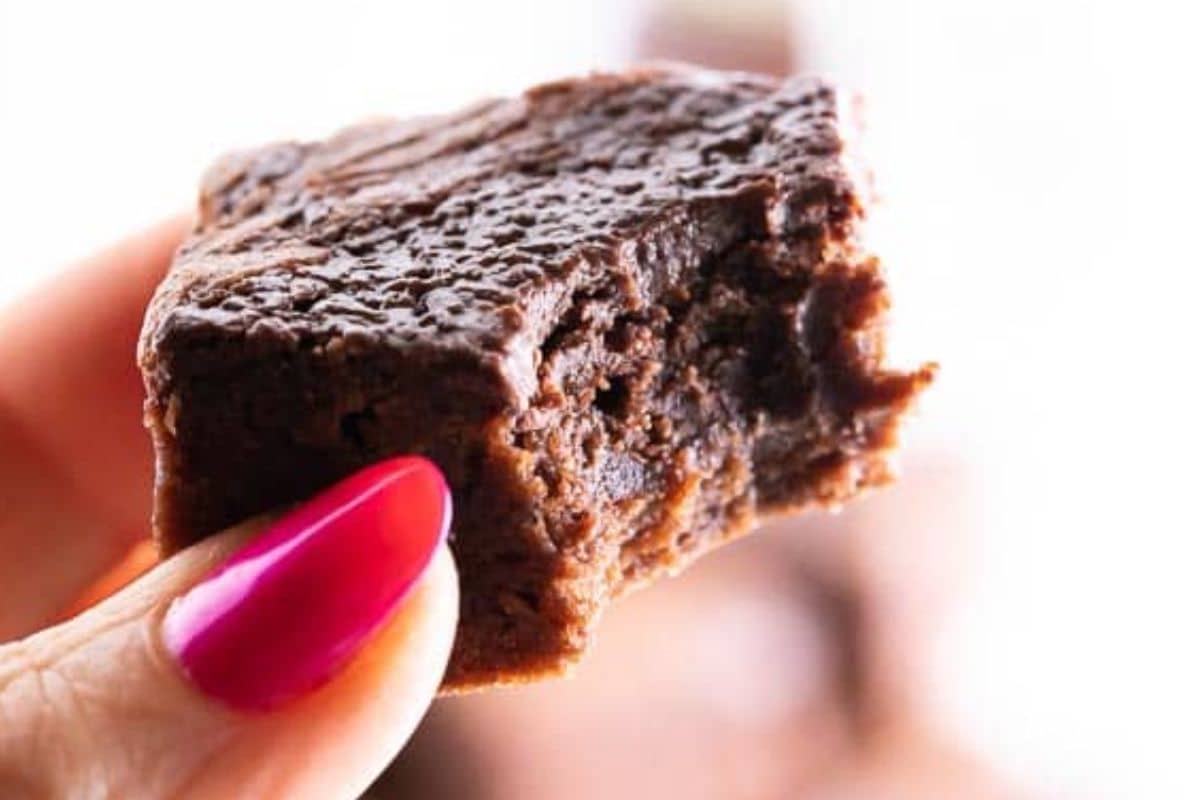 In our opinion, you can never have enough brownie recipes. We have gathered our top 6; the brownie recipes you don't have – yet. And you do need them; trust us. Nutella. Peppermint. Toasted almond & Coconut. S'Mores. PB & J – and even a super quick One-Bowl Brownie. Get ready to be inspired. Click for 6 Rich And Fudgy Brownies That Will Make You Want To Lick The Bowl
85 Desserts For The Chocolate Lover In Your Life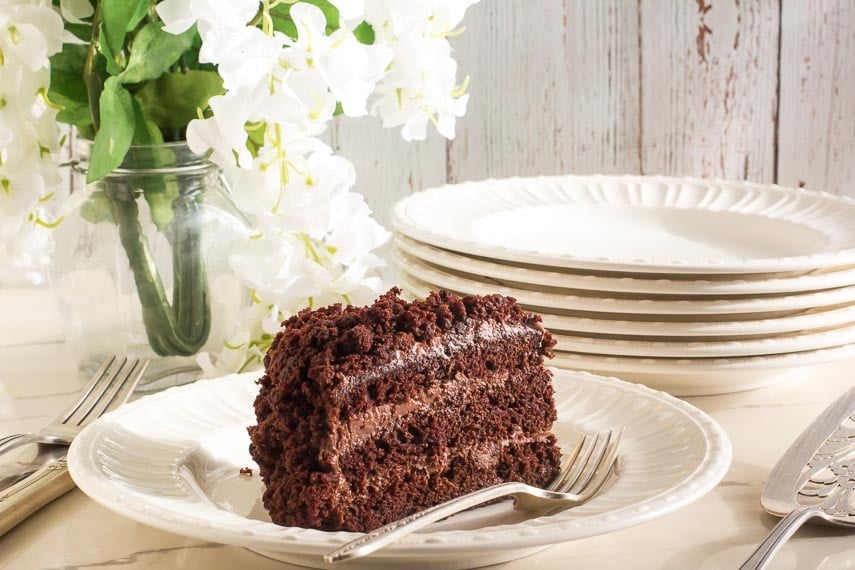 Welcome to the largest collection of desserts for the chocolate lover in your life. Each of these are also gut-friendly so that you don't have to worry about bloating, or a noisy belly when getting romantic! All of these desserts are gluten-free and low FODMAP! Click for 85 Desserts For The Chocolate Lover In Your Life
The Crazy Best and Easy Cookie Recipes Ever!
Cookies – small, large, soft, chewy, crispy, chocolaty, peanut buttery, elegant, homespun, one-bowl, drop, rolled and shaped – we'll take them all. You can never have enough cookie recipes and ours are all created in our very own Test Kitchen; these recipes work! Several can be prepped in the time it takes to preheat the oven. Click for The Crazy Best and Easy Cookie Recipes Ever!
Looking For Dairy Free Ice Cream & Frozen Desserts?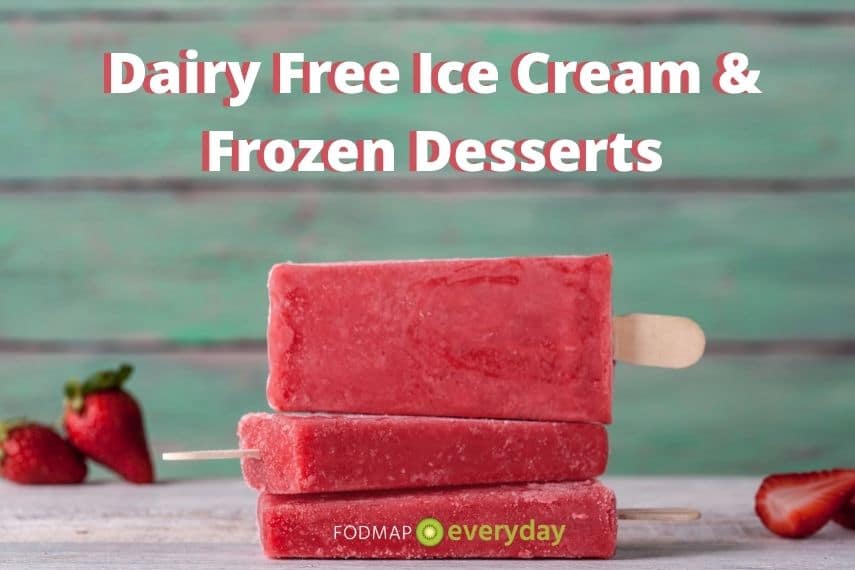 This article will discuss the low FODMAP ice cream and frozen desserts that you can find in supermarkets and restaurants, as well as our own exclusive recipes, and will include information on dairy based as well as alt milk frozen desserts and recipes. Click here for Dairy Free Frozen Desserts Recipes.
Looking For More Delicious Ideas?
If you have been diagnosed with IBS and are following a Low FODMAP diet, we have 1000+ Gluten Free & Low FODMAP Recipes to help you live deliciously and symptom free!
And Don't Miss These Articles If You Have IBS
Our team of low FODMAP and IBS trained dietitians and healthcare experts have written 100's of Wellness Articles to help you THRIVE.
We have curated hundreds products to help you live your best life all in Our Shop!