Are you feeling those midday hunger pangs? Don't worry, we've got you covered with some amazing snack ideas! Whether you're in the mood for something sweet, savory, a refreshing beverage, or a rich and indulgent treat, we've got plenty of options to satisfy your cravings.
And we're not the only ones who love snacking – we were inspired by the ingenious Redditor firead, who came up with the ultimate snacker's dream: a lunch box with six compartments for all your favorite snacks. It's time to get snacking with some delicious ideas that will keep you energized and satisfied all day long!
Homemade Snack Box
Buying pre-made snack boxes can be expensive. Nicktreso makes their own: "I also make snack box for my kid. Salamis, or ready to eat sausages, one type of fruit, one type of cheese and some salted nuts. I find this snack box to be really enjoyable and it balances out very well in flavours and textures." Or, try out the "snacklebox" trend, as seen in the image. Check out this recipe for Sweet & Spicy Nuts.
Rice Cakes
Rice cakes come in many versions from plain to unsalted, sesame seed, millet and more. We also love the newer ones that are extra thin; they are less crumbly. Top with almond butter, peanut butter, jam, butter & honey (1 teaspoon max.), lactose-free cream cheese and jelly, tuna, even a schmear of avocado. Or how about homemade Nutella and strawberries? Here's that Nutella recipe.
Smoothies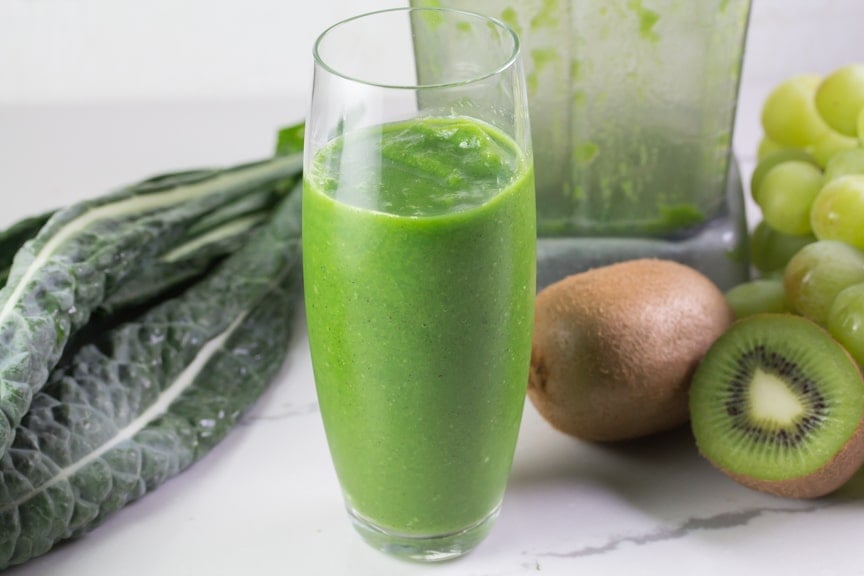 Green versions, or based on berries or frozen bananas, smoothies are a popular go-to in-between meals. Beverly put it his way: "I love making smoothies with frozen fruit, spinach, and almond milk. It's a great way to get some extra veggies in your diet without even noticing." Try Our Everyday Green Smoothie.
Bananas
Are you a ripe banana person or more of a firm banana person? We eat bananas every single day. They are great plain, but how about with a bit of peanut butter? FryOctopus said, "My go-to snack is a banana with peanut butter! So easy to make and gives me the energy I need to get through the day without too much effort." Read more about bananas here.
Vegetables
NANNYNEGLEY explains, "Raw…vegetables don't really need refrigerated if you're going to eat them within 12-18 hours. If you prefer them cold, slip in a little ice pack (just freeze a cup of water flat in a baggie)." We also love what YoureInGoodHands has to say: "I have kids and I have two secrets. When you're hungry, 'preparation' is out of the question. Anytime you need so much as a carrot cut up, if there is a bag of chips where nothing needs cut up, the chips always win. So, when you get home from the grocery store, prepare everything. Cut up cucumbers, carrots, celery, wash everything, put it in easy containers." Add your favorite dip.
Peanut Butter
Peanut butter comes up in every poll we have seen. It is shelf-stable, easy to find in most every supermarket and can be spread on crackers or bread – or simply eaten with a spoon. You can even buy small, individual serving size contains, which help with portion control. Read more about peanut butter here.
Hard Boiled Eggs
Those Redditors are mighty creative when it comes to hard boiled eggs. No need to eat them plain, although we happen to like the that way, too. Firead says, "try rolling them in everything bagel seasoning, if you like bagels," while Koworz says, "Old Bay is my go-to for eggs." Here's a recipe for DIY Everything Bagel Seasoning.
Oats & Oatmeal
Oats can be used to make granola or overnight oats, even homemade granola bars. Fiber-rich and filling, they make a great snack. Redditor Runner5jbh says they always keep these handy: "Instant oatmeal packets if you have access to a microwave or kettle."
Emotional_Monk_1201 says, "Overnight Oats with almond milk, fresh or frozen fruit and a small amount of almond butter mixed in and topped with low fat yogurt, all parfait style!" Here is our recipe for Overnight Oats & Chia.
Sardines, Tuna &…
Looking for high protein? Companies are making it easier to take-along tuna and sardines. Some "kits" even come complete with crackers. As kelsobjammin put it, "I love the tuna salad lunch pack by Bumble Bee… they have tuna salad and crackers in it…they taste great for a quick thing that'll keep you more full than just crackers."
YogiBerraOfBadNews says, "Smoked oysters on (crackers) with a little hot sauce, Mmmm."
Crackers
Think crackers are boring? Have you been down the cracker aisle recently? Plain and seasoned, rice crackers, cheesy choices, spicy options – there are so many out there. We even have a recipe for easy homemade Cheddar Cheese Crackers, if you are so inclined.
Popcorn
We love popcorn, and are partial to homemade. You can buy bags of it popped, of course, but we got a chuckle over what KaythuluCrewe said: "Legitimately one of the things I'm most mad about as an adult is that I've been buying and eating terrible microwave popcorn my whole life when it's SO FREAKING EASY to make on the stove. A couple of tbs of oil, pop, drizzle butter and salt, and it's 20x better (and cheaper) than microwave." Try this recipe.
Grapes
Grapes of all colors make their way into our fridge, although we are partial to seedless. Have you tried frozen grapes? Simply remove from stems, throw in a zip-top bag and freeze. Dédé's husband likes them straight our of the freezer. She likes them defrosted for a few minutes until they are firm, but becoming slushy inside. Redditor peekachou says, "Grapes are my fave finger food because you don't need to prepare them at all."
Nuts
Roasting brings out the best flavor and texture in nuts, and if you roast and toast your own, that is optimal. They can also be candied, spiced, or simply salted. CranberryReign says, "Nuts never get boring. There are so many varieties available. Nuts can have all different kinds of coatings from sweet to savory to spicy. You can mix them in endless combinations. You can add raisins, coconut flakes, other dried fruits, or similar healthy bits as well. All in all, the fun never stops, so go nuts!" We have a recipe for Spiced Candied Nuts we know you will love.
Chocolate
Sometimes nothing satisfies as much as chocolate, so buy the best you can afford and moderate your portions. We are partial to dark, but don't overlook milk and white. Dédé says, "A day without chocolate is like a day without sunshine". Here is an awesome article on choosing dark chocolate.
Dips & Spreads
No snack list would be complete without guacamole, blue cheese chip, Ranch dressing as a dip, and hummus. Whether your dipper of choice is vegetables, crackers, pretzels – or your finger (we won't tell), little containers of dip are a great addition to your snack repertoire. Check out our hummus.
Chips: Potato & Corn
Sometimes you crave something crunchy. SashaAndTheCity says, "… portioned out Cape Cod Kettle Chips (and) crackers. Enjoy planning out fun grazing mini-meals!" We love corn chips, too, and have a variety of dips and salsas to go along with. Try this Fresh Tomato Salsa for dipping.
This article was inspired by this thread, and this one on Reddit.
The Crazy Best and Easy Cookie Recipes Ever!
Cookies – small, large, soft, chewy, crispy, chocolaty, peanut buttery, elegant, homespun, one-bowl, drop, rolled and shaped – we'll take them all. You can never have enough cookie recipes and ours are all created in our very own Test Kitchen; these recipes work! Several can be prepped in the time it takes to preheat the oven. Click for The Crazy Best and Easy Cookie Recipes Ever!
9 Insanely Delicious Easy Homemade Chicken Wing Recipes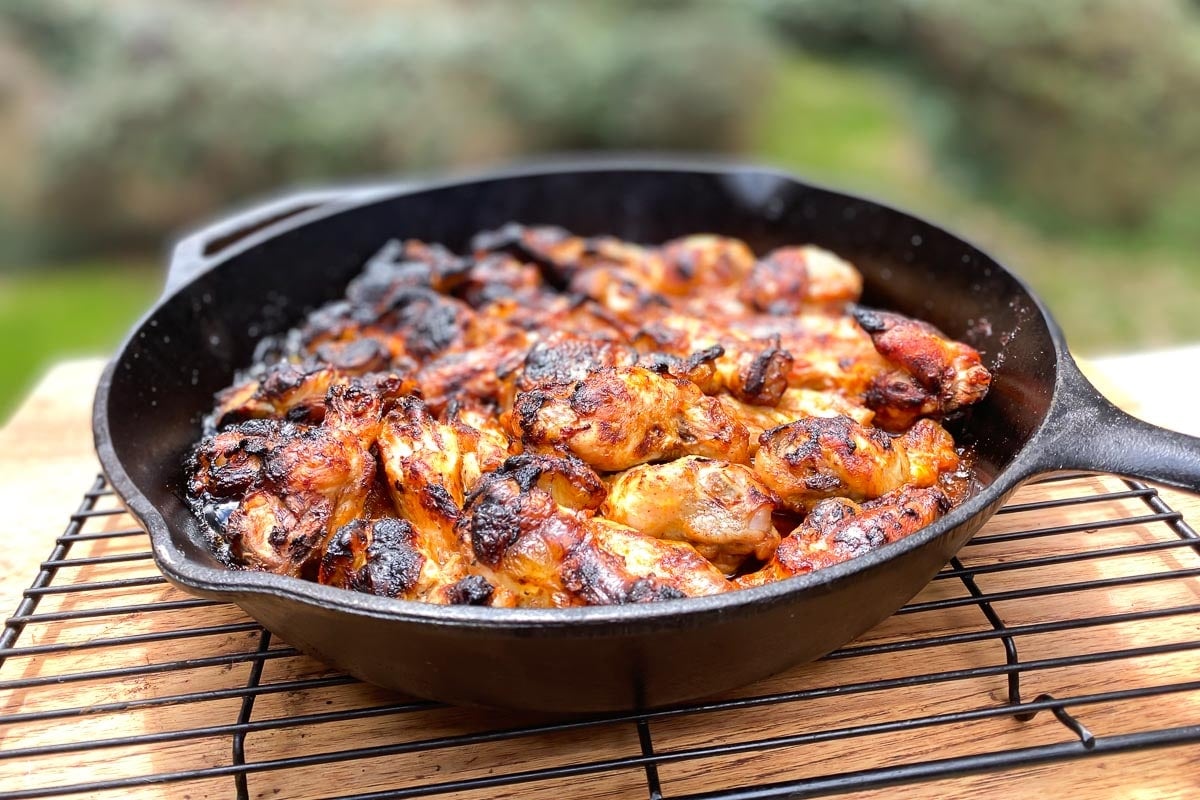 Entire restaurants build their menu around chicken wings, but we're going to show you how to make the best chicken wings at home – and they're easier than you think. Most of these recipes are baked, not fried, so you will not only save on calories, but also have less mess and spend less time in the kitchen. Click here for 9 Insanely Delicious Easy Homemade Chicken Wing Recipes
Looking For More Delicious Ideas?
If you have been diagnosed with IBS and are following a Low FODMAP diet, we have 1000+ Gluten Free & Low FODMAP Recipes to help you live deliciously and symptom free!
And Don't Miss These Articles If You Have IBS
Our team of low FODMAP and IBS trained dietitians and healthcare experts have written 100's of Wellness Articles to help you THRIVE.
And Be Sure To Visit Our Shop!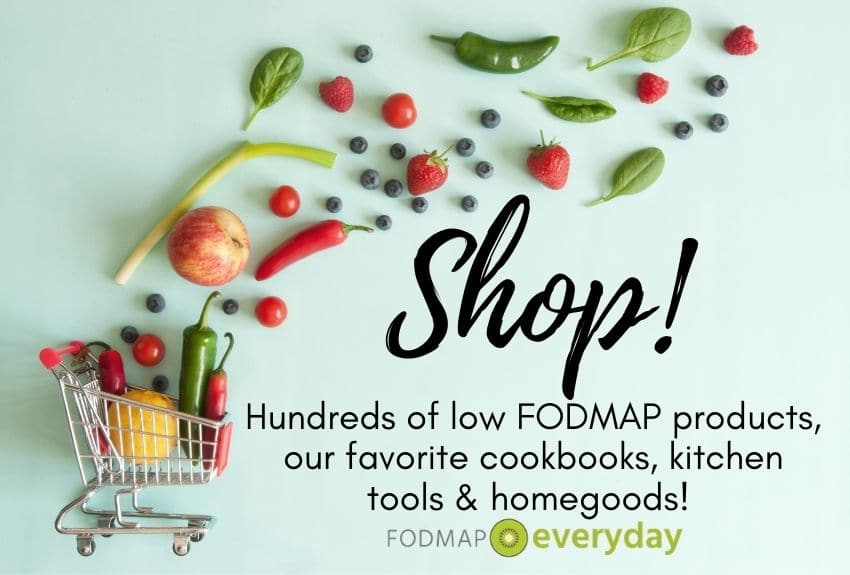 We have curated hundreds products to help you live your best life all in Our Shop!