It's time to celebrate because spring is finally here! As the weather warms up, it's the perfect opportunity to indulge in the fresh and vibrant produce that we've been eagerly awaiting all winter. From tender asparagus and tangy rhubarb to crisp radishes, sweet peas, and delicate greens, the market is bursting with the best of the season.
And we've got you covered with an array of mouth-watering recipes that will make the most of these delicious ingredients. Whether you're in the mood for soup or pasta, scones or pies and tarts, salads, chutneys, or even ice cream, we've got something for everyone. So let's dive in and savor the flavors of spring together!
This dish of pasta Primavera just says spring! Al dente pasta, in this case gluten-free, is combined with loads of fresh arugula and spinach, chives, asparagus, peas, fresh herbs and Parmesan. Get the recipe for Pasta Primavera.
Use the best vegetable stock you can for this cold soup, featuring buckwheat soba noodles, fresh watercress, daikon radish and peas. The tofu ads protein, and extra flavor comes from soy sauce, toasted sesame oil, rice vinegar and fresh ginger. Pass the Sriracha. Get the recipe for Cold Soba Soup With Tofu, Watercress & Radishes.
This homespun cake is easy to make, and while it looks dramatic, we show you the techniques needed so that your cake will look as delectable as the photo. You end up with a tender gluten-free cake beneath a sweet tart rhubarb topping that will thrill family and friends. Get the recipe for Rhubarb Upside Down Cake.
Sweet and creamy vanilla ice cream is layered with a sweet/tart rhubarb ribbon, along with crunchy crisp bits for an ice cream experience unlike any other. Get the recipe for Rhubarb Crumble Ice Cream.
This tart is made from a few different components. The crust is simple, rich, and buttery, topped with an ultra-creamy lactose-free vanilla cheesecake layer. Next comes a layer of sweet/tart rhubarb with a hint of lemon zest and the whole shebang is crowned with nutty brown sugar, browned-butter streusel. GETTING HUNGRY? Let's bake together! Get the recipe for Rhubarb Cheesecake Tart.
If there is one pie that says spring to us it is rhubarb pie. We like it with a lattice crust so that we can see the gorgeous pink and red colors peeking through. Get the recipe for Rhubarb Pie With Lattice Crust.
We bet the idea of rhubarb barbecue sauce sound surprising to you, but we promise, once you try it, you'll say, "Where has this been all my life"? The sweet tart nature of rhubarb works wonderfully in a barbecue sauce. We particularly like this sauce with pork and poultry. Get the recipe for Rhubarb Barbecue Sauce.
A chutney is a sweet tart condiment that often has a lot of texture, as this one does. Garlic-infused oil is combined with scallions, rhubarb, sugar, apple cider vinegar, candied ginger, as well as fresh ginger, cumin, and allspice along with raisins and chopped walnuts for a sophisticated condiment that you are going to want to dollop on everything. And it gets better. This is basically a dump, mix and cook recipe, so it is extremely easy to make. Get the recipe for Spiced Rhubarb Chutney.
We love a good scone in the morning and these features little bits of sweet and tart rhubarb. Crunchy coarse grain sugar on top is a nice addition. Get the recipe for Rhubarb Scones.
We have several potato salad recipes for you, but this one is especially lovely in spring taking advantage of fresh peas and newly sprouted chives. Get the recipe for Potato Salad With Peas & Chives.
Cobblers are an easy dessert to make, especially when they are the kind that feature a drop-biscuits style topping, such as this one. The sweet juicy strawberries, and sweet and tart rhubarb are a classic combination, which works quite well with the buttery and rich cobbler topping. Get the recipe for Strawberry Rhubarb Cobbler.
Radishes of all sorts are considered a spring vegetable, and here they are showcased in a fresh leafy green salad along with peas. Get the recipe for Green Salad With Radishes & Peas.
We know many people walk by the bunches of red radishes in the supermarket, not knowing what they would do with them other than eating them as is. Sautéing them in butter mellows the flavor, and you will be thrilled with this new side dish that we think you will add to your spring repertoire. Get the recipe for Sautéed Radishes.
36 Dishes You Didn't Know You Could Make With Rice Noodles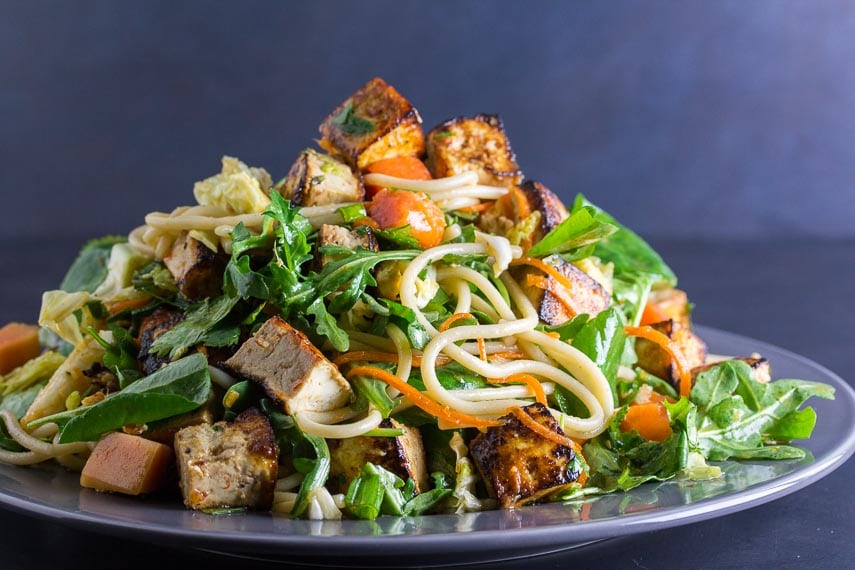 Rice noodles are naturally gluten-free, but that isn't the only reason to cook with them. They are delicious unto themselves, come in a variety of shapes, and are the noodle of choice in so many Asian-inspired recipes. But it doesn't stop there! There are rice-based lasagna noodles, shells, manicotti, elbows…From soups to main dishes, casseroles, salads and summer rolls, we have 36 recipes for you to get you slurping with joy. Click for 36 Dishes You Didn't Know You Could Make With Rice Noodles
30 Quick & Easy Recipes For A Happy Gut: Low FODMAP and Flavor Packed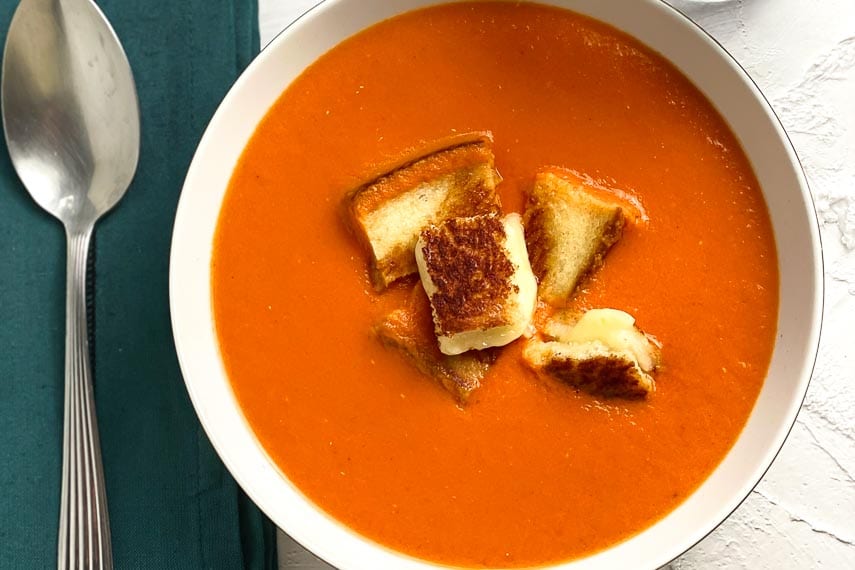 At FODMAP Everyday® we define "Quick" as a dish that can be on the table, ready to eat, in 30 minutes or less. "Easy" recipes have 15 minutes or less of prep time. All of these recipes are low FODMAP and free of gluten so they can be served to tender tummies too! Click for 30 Quick & Easy Recipes For A Happy Gut: Low FODMAP and Flavor Packed
Grab A Rotisserie Chicken On Your Way Home And Make Any Of These 18 Delicious Meals In Minutes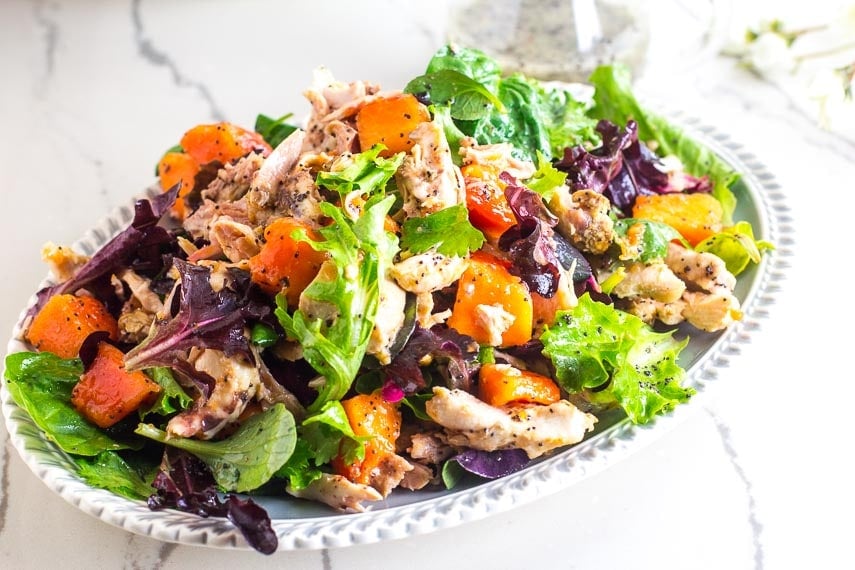 Grabbing a rotisserie chicken at the supermarket is not "cheating" by any stretch of the imagination. Having cooked chicken ready to use is a great jump-start to all sorts of creative recipes – from salads to main dishes, lunches and dinners – and is a brilliant move, in our book. Click for Grab A Rotisserie Chicken On Your Way Home And Make Any Of These 18 Delicious Meals In Minutes
Easy and Tasty: 34 Sides to Serve with Rotisserie Chicken for a Stress-Free Meal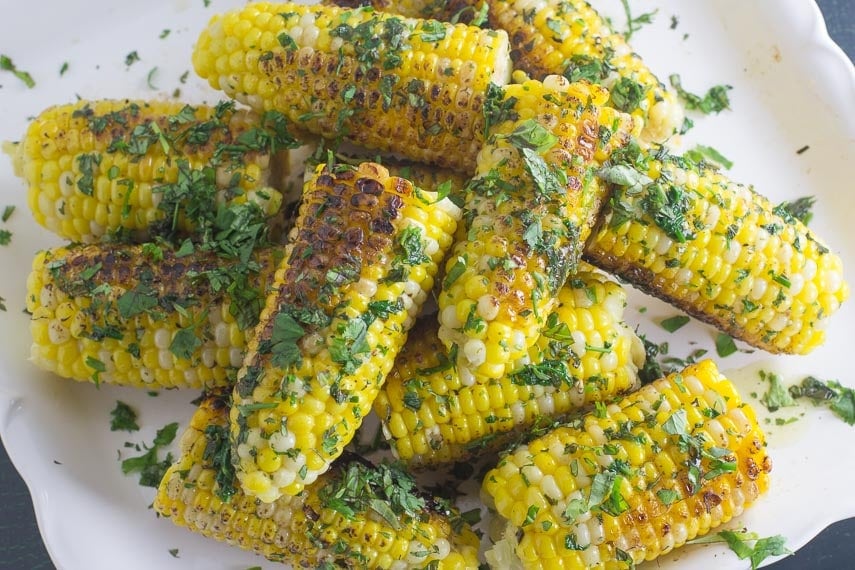 We buy a rotisserie chicken every week – and enjoy the bounty for days. But we like to mix it up; potatoes, veggies (hot and cold), pasta – there are many ways to enjoy that chicken and to turn it into a meal. Here are our 34 community favorites. Click here for Easy and Tasty: 34 Sides to Serve with Rotisserie Chicken for a Stress-Free Meal
9 Insanely Delicious Easy Homemade Chicken Wing Recipes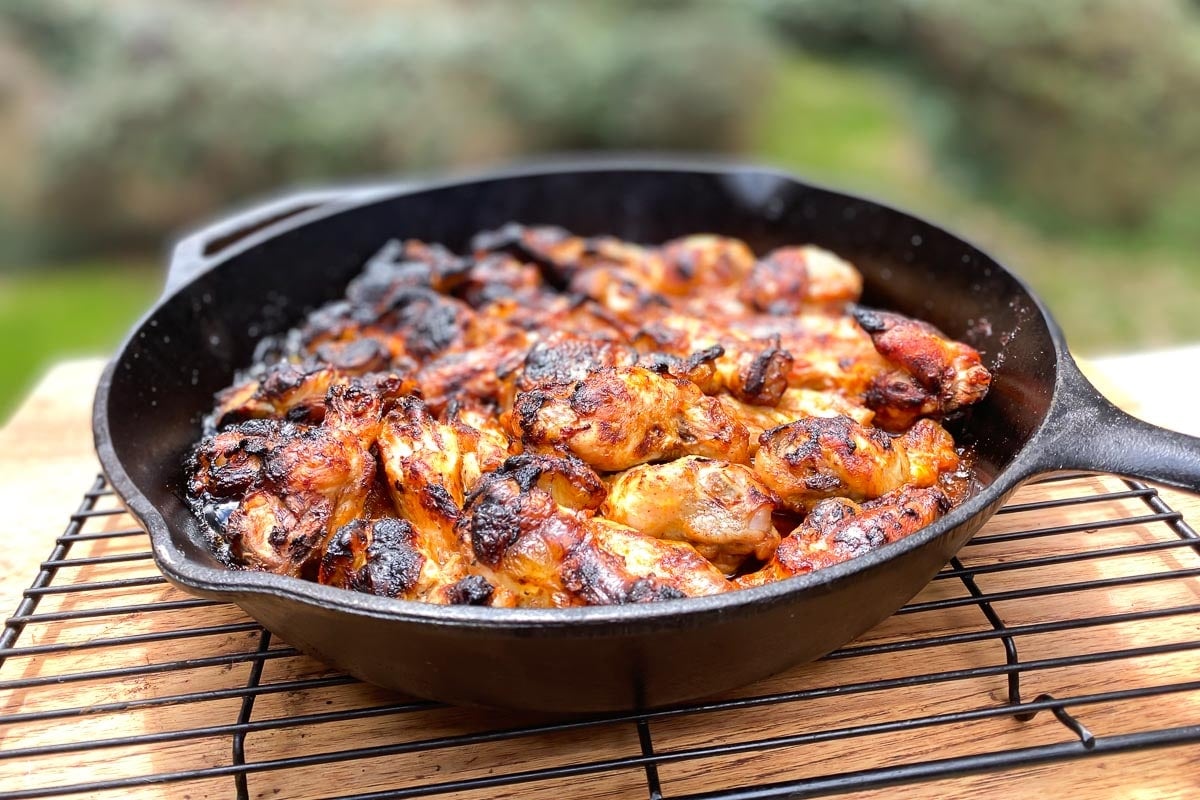 Entire restaurants build their menu around chicken wings, but we're going to show you how to make the best chicken wings at home – and they're easier than you think. Most of these recipes are baked, not fried, so you will not only save on calories, but also have less mess and spend less time in the kitchen. Click here for 9 Insanely Delicious Easy Homemade Chicken Wing Recipes
Looking For More Delicious Ideas?
If you have been diagnosed with IBS and are following a Low FODMAP diet, we have 1000+ Gluten Free & Low FODMAP Recipes to help you live deliciously and symptom free!
And Don't Miss These Articles If You Have IBS
Our team of low FODMAP and IBS trained dietitians and healthcare experts have written 100's of Wellness Articles to help you THRIVE.
And Be Sure To Visit Our Shop!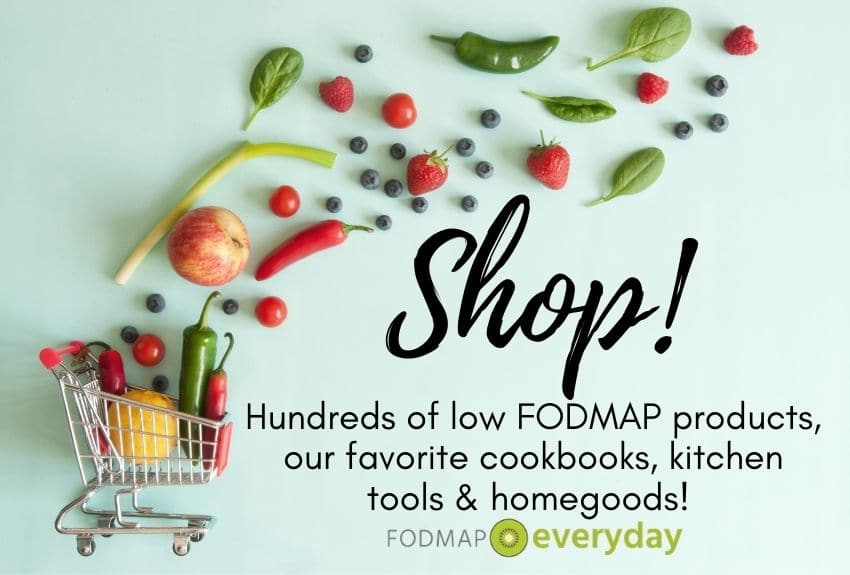 We have curated hundreds products to help you live your best life all in Our Shop!