Chocolate chunk cookie lovers are always looking for the "best" cookie recipe, and if you are gluten-free, the hunt can be frustrating! your search ends here! We've got the BEST gluten-free chocolate chunk and chocolate chip cookies – dark chocolate, milk chocolate, or white – and even cookies combining them all. These recipes will satisfy the most discerning chocolate lovers.
We even have one-bowl, quick and easy versions. Pay attention to details. The ingredients and techniques called for will yield the best results.
One-Bowl Low FODMAP Peanut Butter Oatmeal Chocolate Chunk Cookies with Raisins
This recipe is top of our list because it not only satisfies the chocolate chunk cookie lover, but it is also made in one-bowl, and covers peanut butter cookie lovers and oatmeal cookie lovers, as well. We like the chew that the raisins add, but they are optional. Get One-Bowl Peanut Butter Oatmeal Chocolate Chunk Cookies with Raisins Recipe.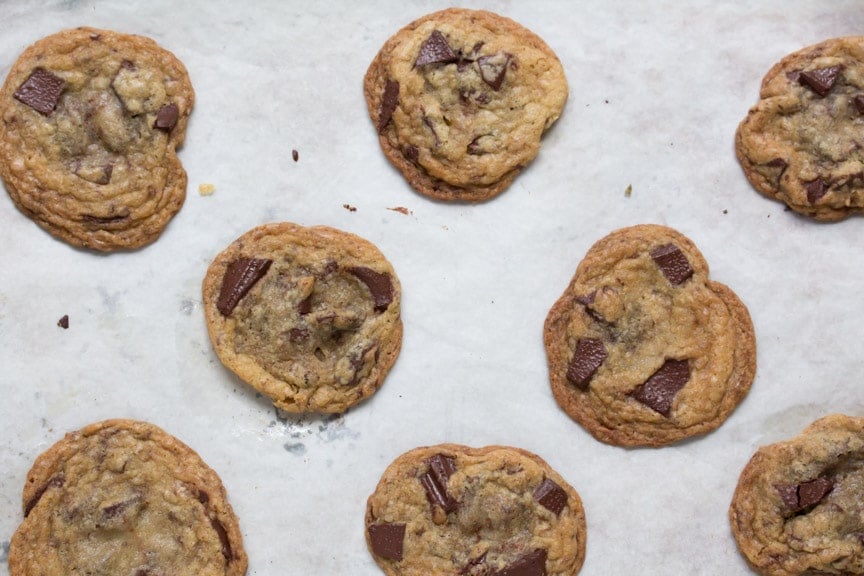 Looking for a simple gluten-free chocolate chunk cookie recipe? This is our basic one. Use the best chocolate you can afford; it will make a huge difference. The dough is classic, combining unsalted sweet butter, fresh eggs, brown sugar, and vanilla. Get Chocolate Chunk Cookies Recipes.
The quality of white chocolate varies hugely. The best will contain cocoa butter, as opposed to other fats and oils, and it is the inclusion of cocoa butter that will give white chocolate a true chocolate flavor, as opposed to just milky and sugary. White chocolate is sweet which is why we temperate with espresso in this elegant chocolate chunk cookie. Get Espresso White Chocolate Chunk Cookies Recipe.
Mint and chocolate are a classic combo, but fresh mint? YES! Fresh mint leaves are infused into the batter creating the freshest and minty-est chocolate chunk cookie ever. Get Fresh Mint Chocolate Chunk Cookies Recipe.
Gluten-free vegans need their chocolate chunk cookies too! Pay close attention to the techniques and you will be rewarded with thick, chewy cookies bursting with chocolate chunks. Get Vegan Chocolate Chunk Cookies Recipe.
Our Ménage à Trois Cookies are so named because they combine 3 kinds of chocolate – white, milk and dark – in one incredibly creamy, luscious, truffle-like cookie. They actually use 4 different chocolates because there is unsweetened chocolate in there as well. These are the most chocolatey cookies in our repertoire and have inspired marriage proposals. Unlike most other conventional chocolate chunk cookies, these are best eaten as fresh as possible. Get Ménage à Trois Cookies recipe.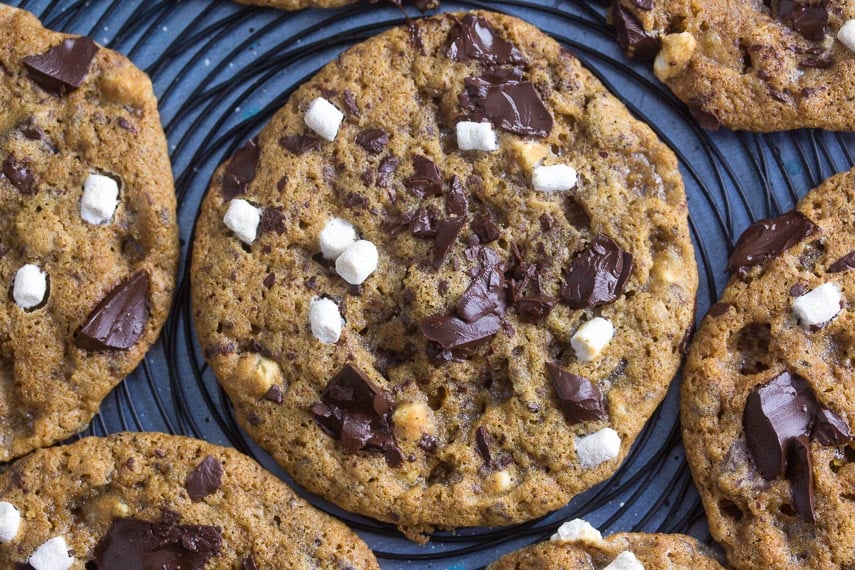 You don't need a campfire to have s'mores. This recipe combines gluten-free Graham crackers, marshmallows, and chocolate to bring you the classic Summer treat in a cookie form that you can whip up in your home kitchen. Get S'More Chocolate Chunk Cookies recipe.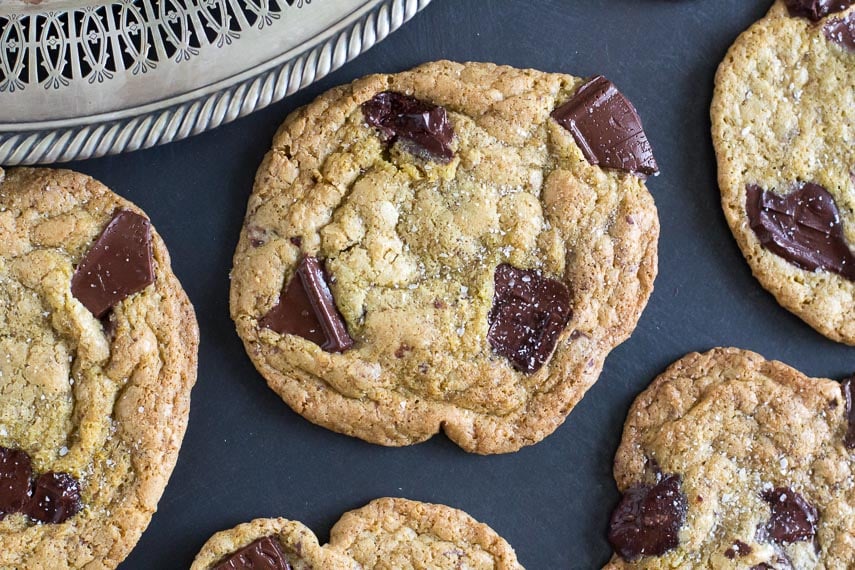 Buckwheat is a gluten-free grain that adds a whole other dimension to these cookies then conventional gluten-free flowers and grains. Salt highlights the chocolate and the buckwheat in a way that is more than a sum of the parts. Get Salted Buckwheat Chocolate Chunk Cookies recipe.
We love one bowl baking recipes, and we have several for you on the website. This one is for a basic chocolate chip cookie recipe. When the mood strikes and you want chocolate chip cookies fast, this is the recipe to turn to. Get One-Bowl Chocolate Chunk Cookies recipe.
If you love brownies and cookies, then this recipe for Brookies is for you. Rich, deep, dark, and chocolaty through and through, these look like a cookie but have a somewhat soft texture of a brownie – and are gluten-free. Get Brookies recipe.
In this recipe a classic butter and brown sugar dough supports fresh orange zest, toasted pecans, and chunks of creamy milk chocolate. Thank you are not a milk chocolate fan? These sophisticated cookies will change your mind. Get Milk Chocolate Chunk Cookies with Orange & Pecans recipe.
We love peanut butter cookies, and we love chocolate chunk cookies, and this combination, with its chewy texture, showcases the best of both. These are always a huge hit with kids, but we've never had an adult turn one down. Get Chewy Peanut Butter Chocolate Chunk Cookies recipe.
Mocha! That beloved combination of chocolate and coffee here used to great effect in a chocolate chip cookie recipe with the addition of crushed peppermint candy. We often make these during the winter holidays, but really, chocolate and mint is a year-round combo. Get Mocha Peppermint Chocolate Chip Cookies recipe.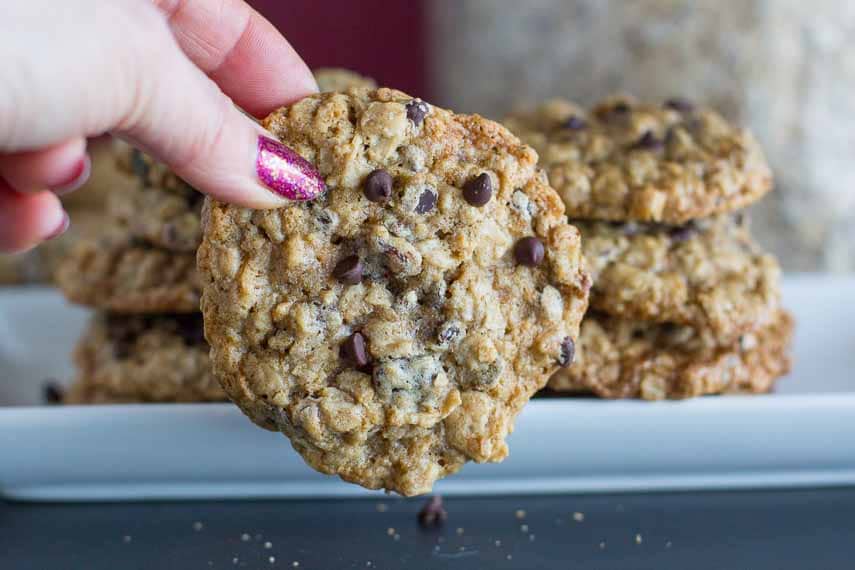 Another one bowl recipe from our archives, this one combining chocolate chip cookie dough and oatmeal cookie dough in one chewy, hardy delicious cookie. This might be the perfect lunchbox cookie. Get One-Bowl Oatmeal Chocolate Chip Cookies recipe.
Double the chocolate, double the fun. This recipe features a chocolate batter encasing the chocolate chips and crushed peppermint. Get Double Chocolate Peppermint Cookies recipe.
6 Rich And Fudgy Brownies That Will Make You Want To Lick The Bowl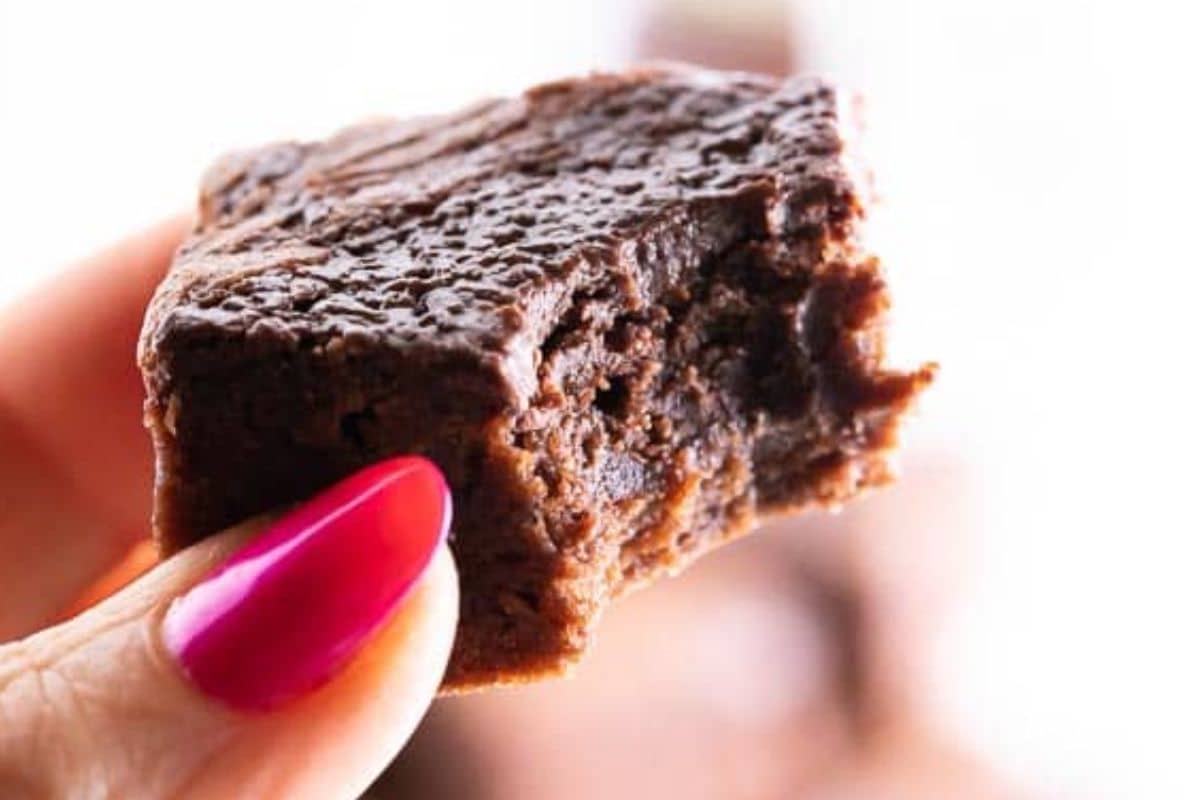 In our opinion, you can never have enough brownie recipes. We have gathered our top 6; the brownie recipes you don't have – yet. And you do need them; trust us. Nutella. Peppermint. Toasted almond & Coconut. S'Mores. PB & J – and even a super quick One-Bowl Brownie. Get ready to be inspired. Click for 6 Rich And Fudgy Brownies That Will Make You Want To Lick The Bowl
85 Desserts For The Chocolate Lover In Your Life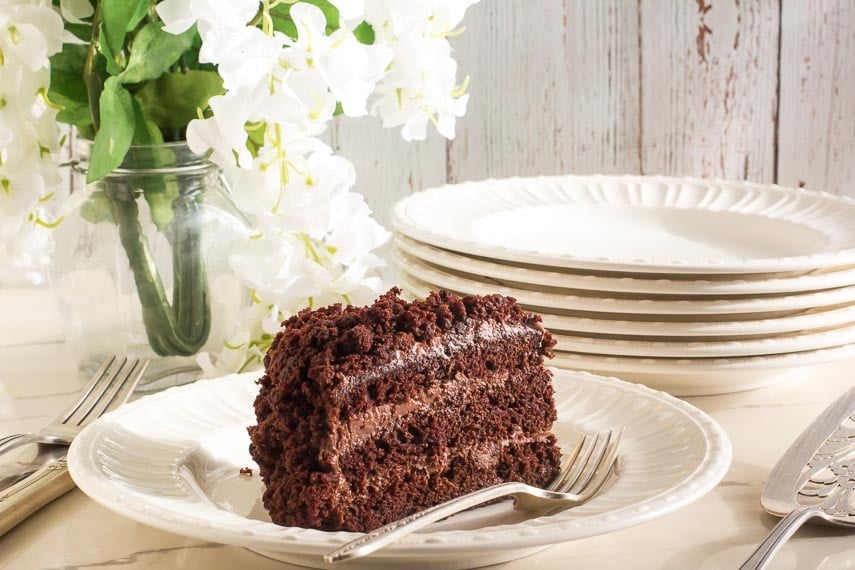 Welcome to the largest collection of desserts for the chocolate lover in your life. Each of these are also gut-friendly so that you don't have to worry about bloating, or a noisy belly when getting romantic! All of these desserts are gluten-free and low FODMAP! Click for 85 Desserts For The Chocolate Lover In Your Life
The Crazy Best and Easy Cookie Recipes Ever!
Cookies – small, large, soft, chewy, crispy, chocolaty, peanut buttery, elegant, homespun, one-bowl, drop, rolled and shaped – we'll take them all. You can never have enough cookie recipes and ours are all created in our very own Test Kitchen; these recipes work! Several can be prepped in the time it takes to preheat the oven. Click for The Crazy Best and Easy Cookie Recipes Ever!
Looking For Dairy Free Ice Cream & Frozen Desserts?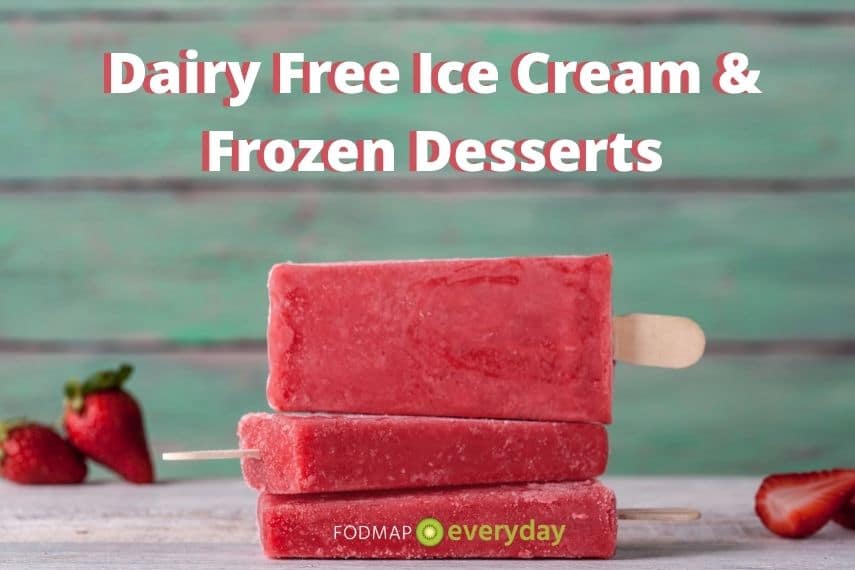 This article will discuss the low FODMAP ice cream and frozen desserts that you can find in supermarkets and restaurants, as well as our own exclusive recipes, and will include information on dairy based as well as alt milk frozen desserts and recipes. Click here for Dairy Free Frozen Desserts Recipes.
20 Strawberry Recipes That Will Make You Berry Happy!
These days, depending on where you live, you might be able to get decent strawberries all year long. Spring, however, brings fresh, new batches and we are always looking for new ways to incorporate these delicious berries into our diet. From drinks to cakes, crisps, cobblers, bars and even a salad, frozen desserts and a salsa, we have 20 strawberry recipes for you. Click for 20 Strawberry Recipes That Will Make You Berry Happy!
Looking For More Delicious Ideas?
If you have been diagnosed with IBS and are following a Low FODMAP diet, we have 1000+ Gluten Free & Low FODMAP Recipes to help you live deliciously and symptom free!
And Don't Miss These Articles If You Have IBS
Our team of low FODMAP and IBS trained dietitians and healthcare experts have written 100's of Wellness Articles to help you THRIVE.
And Be Sure To Visit Our Shop!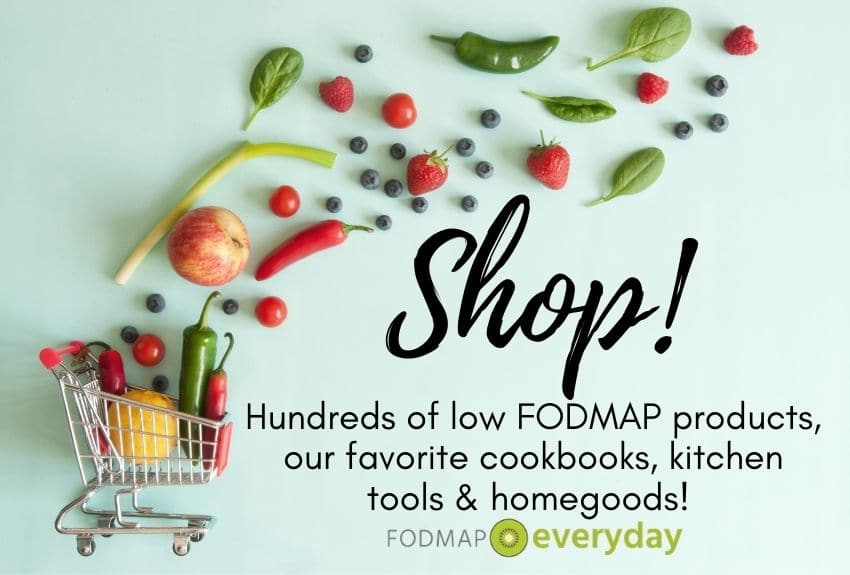 We have curated hundreds products to help you live your best life all in Our Shop!