We are citrus lovers. Lemon, lime, orange, pineapple – but we think lemon gets all the attention. This article is a love-letter to lime. We love it in savory cooking, sweet baking, condiments (like Papaya Salsa!) and even beverages. With limes on hand, you will be able to make our lime-alicious (yes, we invented a word) recipes.
Cilantro Lime Rice
I was going to call this Green Rice because while this version uses cilantro, it is just as green and delicious when made with parsley, which might be more enticing for some of you. The lime is not just a small addition. It really makes the dish, so be sure to use fresh lime juice for best results. Get the recipe for Cilantro Lime Rice.
Peanut Lime Sauce
Smooth, rich and tangy, this sauce is very easy to make, and quite versatile. You can use it on vegetables, chicken, fish, tofu, meats, pasta – or even just use as a dip for vegetables. For the soy sauce, make sure to use a high-quality naturally brewed for best flavor. The fresh ginger, brown sugar, lime juice, and toasted sesame oil come together for a delectable homemade condiment. Get the recipe for Peanut Lime Sauce.
Chicken Thighs with Lemon Lime Herb Mojo
OK, so a little lemon has snuck into this recipe, but the lime is the star. In this Mojo version I combine fresh lemon and lime juices with parsley, cilantro and scallions. The vibrant green color only hints at the vivid, bright taste. Use with chicken thighs, as we did here, or try with fish or shrimp. Get the recipe for Chicken Thighs with Lemon Lime Herb Mojo.
Blueberry Limeade
Blueberries and lime have a natural affinity. The color of the drink will depend on your blueberries, and we have seen it end up ranging from magenta to purple. It is always pretty – and very tasty. You can even double the batch and it will keep in the fridge for a few days. This is as thirst quenching as it gets. Get the recipe for Blueberry Limeade.
Honey Roasted Chicken Wings With Chili And Lime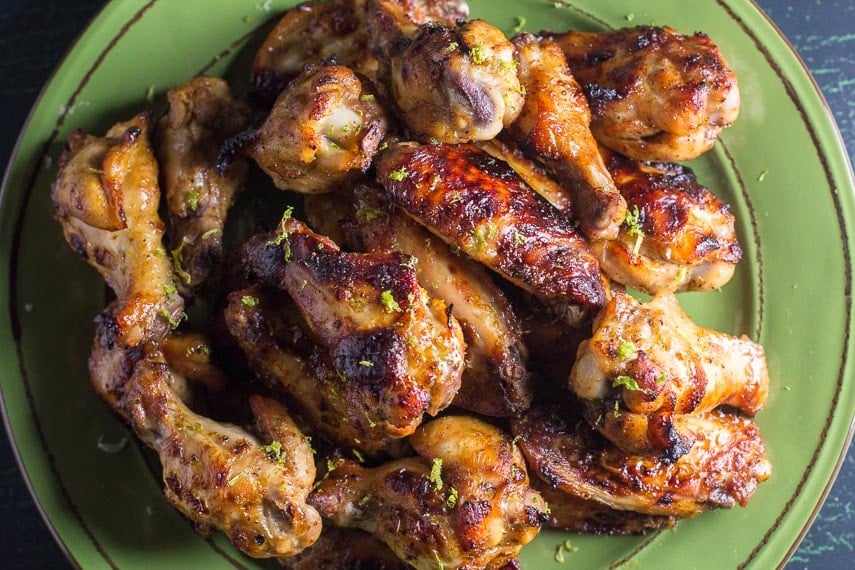 We have several chicken wing recipes for you, and this one showcases that wonderful balance between sweet and acidic ingredients. Garlic-infused oil, honey, lime juice and taco seasoning make these wings crave-able and better than takeout. Get the recipe for Honey Roasted Chicken Wings With Chili And Lime.
Papaya Salsa
We think papaya is an underutilized fruit, and while we love them in fruit salad, they are just as versatile in the savory kitchen, like this condiment that combines papaya, cilantro, scallions, lime juice, and minced jalapeño. A little salt and you're done. Grab the chips, or ladle over grilled chicken, pork, or fish. Get the recipe for Papaya Salsa.
Miso Lime Glazed Salmon
This easy Miso Lime Glazed Salmon dish is super-quick to make, thanks to a 5-ingredient glaze: White miso, White wine, brown sugar, fresh ginger, and limes zest come together for umami-packed marinade for heart healthy salmon. Get the recipe for Miso Lime Glazed Salmon.
Cucumber Mint Lime Aqua Fresca
Agua fresca means cool water in Spanish and is a light, refreshing, non-alcoholic drink. It can be This one is great for a party because it's a great color and the cucumber, mint, and lime combo is super refreshing. For this version you will want fresh lime juice and fresh mint leaves. Haul out your blender! Get the recipe for Cucumber Mint Lime Aqua Fresca.
Papaya Lime Sorbet
Our Papaya Lime Sorbet is very creamy in texture thanks to the rich, smooth texture of ripe papaya itself. The fresh papaya is sweet and perfectly complemented by the sour, acidic lime. You do need an ice cream maker for this recipe. Get the recipe for Papaya Lime Sorbet.
Maple Lime Sports Drink
One of our Registered Dietitians is an endurance athlete, and she specializes in helping athletes learn how to fuel up during exercise. Instead of buying a commercially prepared beverage, why not try this combination of water, maple syrup, orange juice, lime juice, and a little salt. Get the recipe for Maple Lime Sports Drink.
Cantaloupe Lime Popsicles
Easy to make – as long as you have a Popsicle mold, which are easy to find in supermarkets, big-box stores, even dollar stores. Then, all you need is a super-ripe cantaloupe, freshly squeezed lime juice, sugar, and water. And time in the freezer. Adults and kids will love these. Get the recipe for Cantaloupe Lime Popsicles.
Lime Cheesecake Dip
This dessert dip is a little sweet and a little tart, made by swirling homemade lime curd into what is essentially a cheesecake batter made with cream cheese. Choose your dippers such as fresh fruit, pieces of pound cake, or even pretzel rods. Get the recipe for Lime Cheesecake Dip.
Gluten-Free Coconut Lime Bread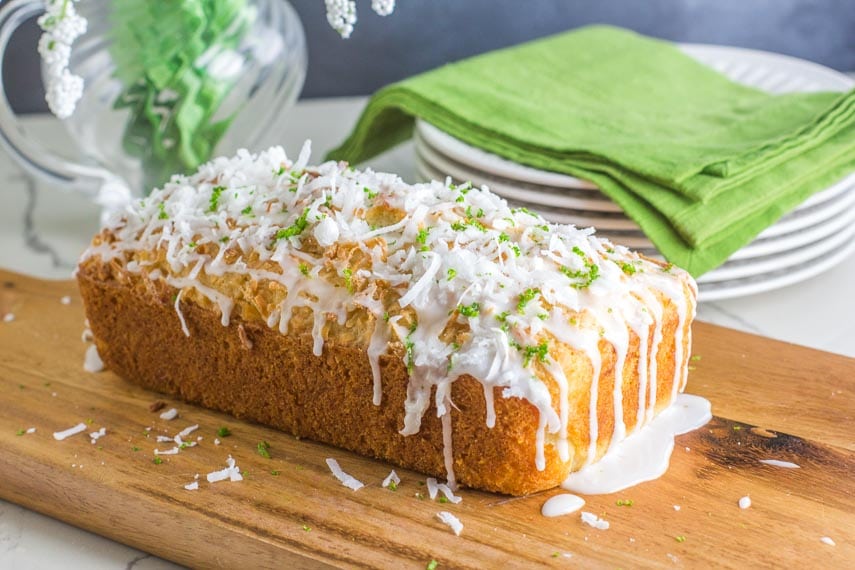 This gluten-free quick bread uses coconut milk as well as coconut itself in the batter, along with tangy lime for zest flavor and color. This quick bread is easy to make, incredibly moist and really – really – delicious. Get the recipe for Gluten-Free Coconut Lime Bread.
Gluten-Free "Key" Lime Pie
You are going to LOVE our Key" Lime Pie; tangy, creamy and resplendent in a crispy crust. Why the quotes around "key"? Because this recipe uses the common Persian typically found in your supermarket. You don't need any fancy ingredients. Get the recipe for Gluten-Free "Key" Lime Pie.
What About Lemons? We Love Lemons Too!
Are you a lemon lover? If you have a choice between a vanilla cupcake and a tangy lemon tart, are you choosing the latter? Do you enjoy puckering up? Us too! We have a bunch of lovely lemon treats for you. Click Here For Lemon Love!
5 Desserts For The Chocolate Lover In Your Life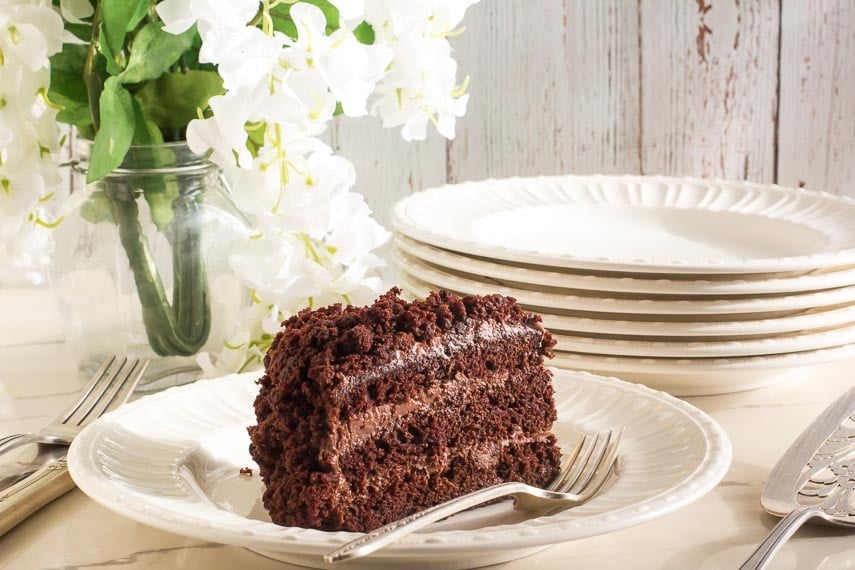 Welcome to the largest collection of desserts for the chocolate lover in your life. Each of these are also gut-friendly so that you don't have to worry about bloating, or a noisy belly when getting romantic! All of these desserts are gluten-free and low FODMAP! Click for 85 Desserts For The Chocolate Lover In Your Life
The Crazy Best and Easy Cookie Recipes Ever!
Cookies – small, large, soft, chewy, crispy, chocolaty, peanut buttery, elegant, homespun, one-bowl, drop, rolled and shaped – we'll take them all. You can never have enough cookie recipes and ours are all created in our very own Test Kitchen; these recipes work! Several can be prepped in the time it takes to preheat the oven. Click for The Crazy Best and Easy Cookie Recipes Ever!
Looking For Dairy Free Ice Cream & Frozen Desserts?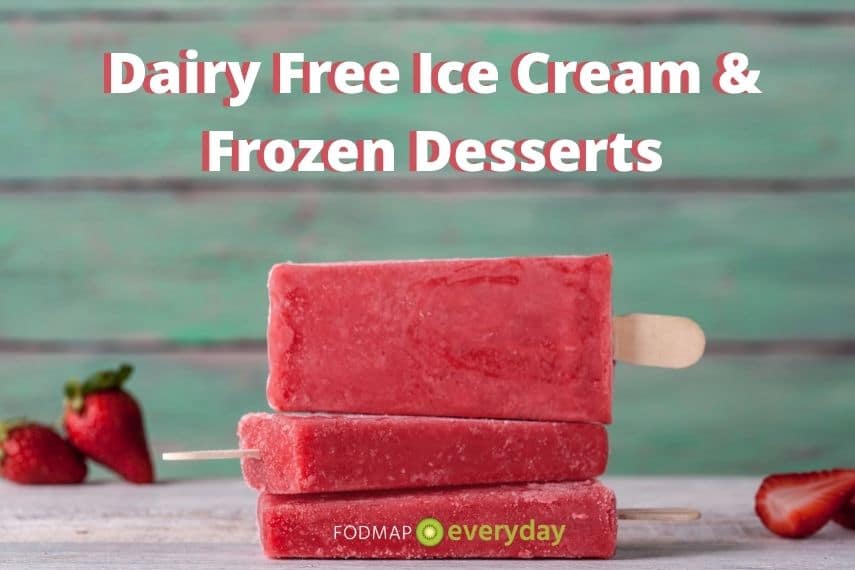 This article will discuss the low FODMAP ice cream and frozen desserts that you can find in supermarkets and restaurants, as well as our own exclusive recipes, and will include information on dairy based as well as alt milk frozen desserts and recipes. Click here for Dairy Free Frozen Desserts Recipes.