It really is someone's birthday every day, and they deserve a treat! And if it is your birthday, you can pick and choose your favorite treat to make. All low FODMAP and gluten free for tender tummies.
Mocha Toffee Crunch Cake
This cake will be requested again. And again. An easy-to-make soft, moist chocolate cake, brushed with coffee liqueur, filled, and frosted with espresso buttercream and covered with miniature chocolate chips and toffee chips. YES PLEASE! Get the recipe
Yellow Cake & Chocolate Frosting
We hear you loud and clear! A yellow cake with chocolate frosting is apparently your favorite cake. This one happens to be gluten-free, with a creamy, swirly chocolate frosting. Get the recipe.
Carrot Cake
Carrot cake is a popular choice! Ours is super moist and loaded with nuts and raisins – and of course we have a cream cheese frosting. Get the recipe..
Yellow Snack Cake with Rainbow Sprinkles
Need a gluten-free yellow cake in a portable shape? Our Yellow Snack cake is perfect for you! Here topped with a Vanilla Frosting and a shower of rainbow sprinkles. Get the recipe.
Red Velvet
Our red velvet cake is tender and delicious and has that beloved red velvet look, and yet, we have figured out how to use less food coloring. The icing is the classic cooked vanilla icing. That's right! The original did not feature cream cheese frosting (although we have that recipe, too if you like). Get the recipe.
Salted Caramel Banana Cake
This is The Banana Cake To End All Banana Cakes! Layers of buttermilk banana cake, vanilla frosting, salted caramel sauce and toasted pecans and dark chocolate shavings…Mmm…Get the recipe.
Happy Birthday Cookie
A birthday cookie? Why not? This giant chocolate chip cookie, with loads of rainbow sprinkles added in, is made in a 10-inch (25 cm) springform pan. Perfect for bringing to school or office. Get the recipe.
Mini Chocolate Ganache Cupcakes
Tiny cupcakes offer portion control! Still, you might want to have more than one of these little chocolate cupcakes topped with a hefty swirl of dark chocolate ganache. Get the recipe.
Lemon Meringue Cake
Lemon meringue doesn't just mean pie! We show you how. Yellow cake, lemon curd and whirls and swirls of sweet meringue. Haul out the torch and brown it! Get the recipe.
Chocolate Blackout Cake
This cake is the moistest and most chocolatey cake ever! Chocolate cake layers filled and covered with chocolate pudding and covered all over with chocolate crumbs. This is a great party cake as it stays super moist for a couple of days, allowing do-ahead prep. Get the recipe.
S'Mores Cupcakes
S'Mores! That classic combination of graham crackers, chocolate, and marshmallow – in a chocolate cupcake! Get the recipe.
NY Style Cheesecake
A birthday cake doesn't need to be a traditional layer cake. How about a dense and creamy New York style cheesecake, with or without a strawberry topping. Get the recipe.
Flourless Chocolate Cake
We have several flourless chocolate cakes for you. This one includes cocoa and chocolate, with a little espresso powder, which deepens the chocolate flavor. We love this one served with whipped cream and berries. Get the recipe.
Angel Food Cake
Another non-traditional birthday cake. Angel cake is very low fat, sweet, tall and the perfect foil for fruit on the side – or even a scoop of ice cream or sorbet. Get the recipe.
Teeny Tiny Coconut Cupcakes
These miniature moist cupcakes are made with sour cream in the batter and feature both unsweetened grated coconut and sweetened long shred coconut for the ultimate coconut-lovers treat. Get the recipe.
6 Rich And Fudgy Brownies That Will Make You Want To Lick The Bowl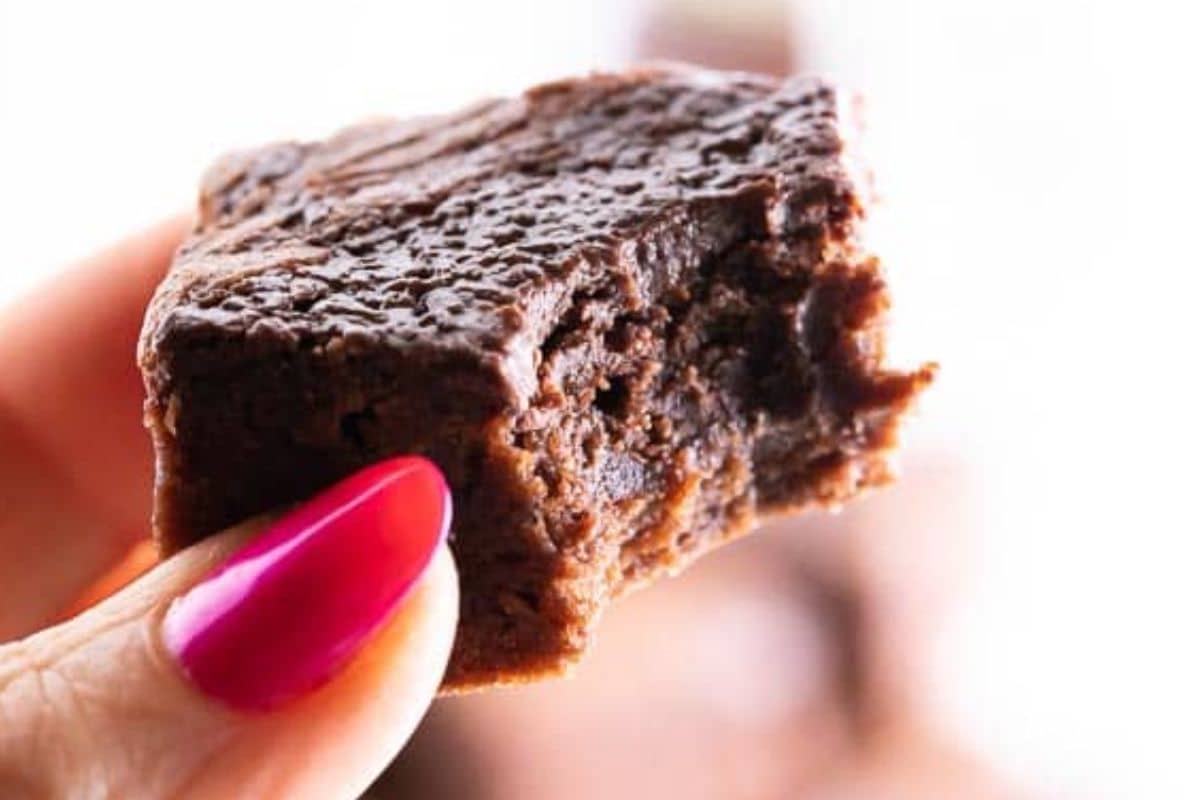 In our opinion, you can never have enough brownie recipes. We have gathered our top 6; the brownie recipes you don't have – yet. And you do need them; trust us. Nutella. Peppermint. Toasted almond & Coconut. S'Mores. PB & J – and even a super quick One-Bowl Brownie. Get ready to be inspired. Click for 6 Rich And Fudgy Brownies That Will Make You Want To Lick The Bowl
85 Desserts For The Chocolate Lover In Your Life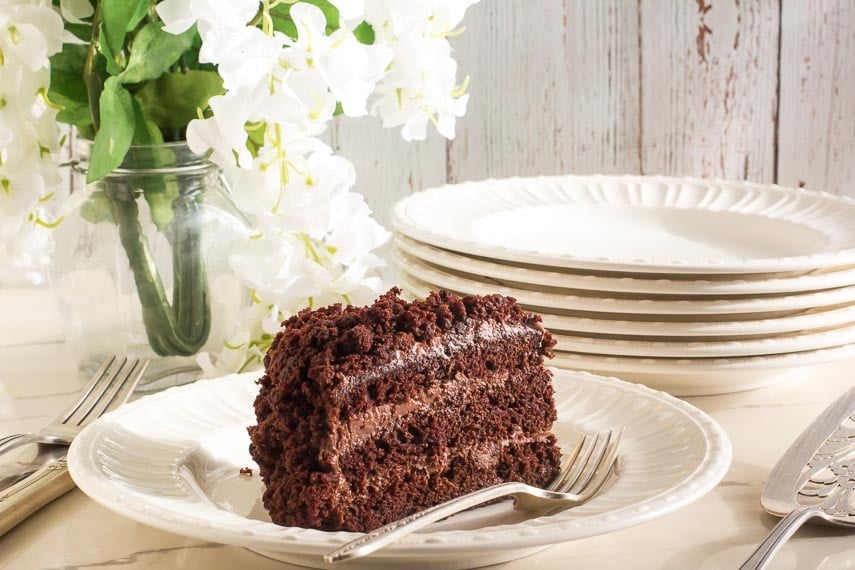 Welcome to the largest collection of desserts for the chocolate lover in your life. Each of these are also gut-friendly so that you don't have to worry about bloating, or a noisy belly when getting romantic! All of these desserts are gluten-free and low FODMAP! Click for 85 Desserts For The Chocolate Lover In Your Life
The Crazy Best and Easy Cookie Recipes Ever!
Cookies – small, large, soft, chewy, crispy, chocolaty, peanut buttery, elegant, homespun, one-bowl, drop, rolled and shaped – we'll take them all. You can never have enough cookie recipes and ours are all created in our very own Test Kitchen; these recipes work! Several can be prepped in the time it takes to preheat the oven. Click for The Crazy Best and Easy Cookie Recipes Ever!
Looking For Dairy Free Ice Cream & Frozen Desserts?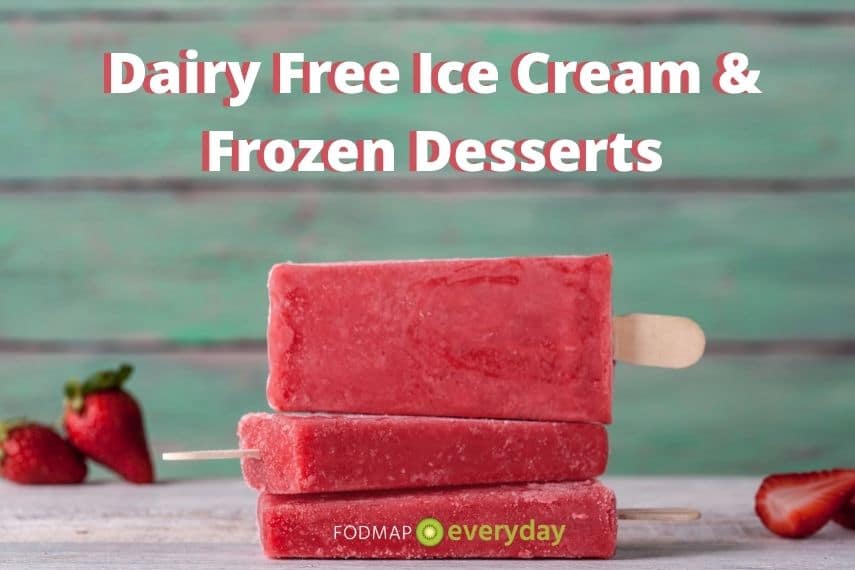 This article will discuss the low FODMAP ice cream and frozen desserts that you can find in supermarkets and restaurants, as well as our own exclusive recipes, and will include information on dairy based as well as alt milk frozen desserts and recipes. Click here for Dairy Free Frozen Desserts Recipes.
20 Strawberry Recipes That Will Make You Berry Happy!
These days, depending on where you live, you might be able to get decent strawberries all year long. Spring, however, brings fresh, new batches and we are always looking for new ways to incorporate these delicious berries into our diet. From drinks to cakes, crisps, cobblers, bars and even a salad, frozen desserts and a salsa, we have 20 strawberry recipes for you. Click for 20 Strawberry Recipes That Will Make You Berry Happy!
Looking For More Delicious Ideas?
If you have been diagnosed with IBS and are following a Low FODMAP diet, we have 1000+ Gluten Free & Low FODMAP Recipes to help you live deliciously and symptom free!
And Don't Miss These Articles If You Have IBS
Our team of low FODMAP and IBS trained dietitians and healthcare experts have written 100's of Wellness Articles to help you THRIVE.
And Be Sure To Visit Our Shop!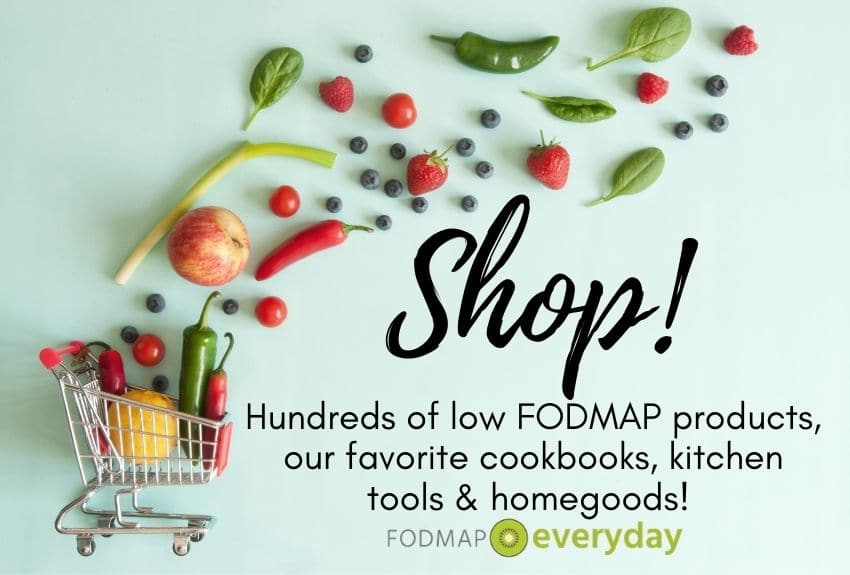 We have curated hundreds products to help you live your best life all in Our Shop!