There are foods they have dedicated fans, like chocolate, and beer, but bacon? It is in a class unto itself, and we are true believers. We like bacon morning, noon and night and have the recipes you crave that show off its crispy lusciousness. All gluten-free and low FODMAP!
BLT – bacon, lettuce and tomato – is a beloved sandwich combo, but why relegate it solely to lunch between slices of bread? Tomatoes are sautéed in bacon fat, after you have cooked the bacon crisp. Handfuls of baby lettuce are wilted in the hot fat, too. Salt, pepper and parmesan and you've got dinner in less than 30 minutes. We made ours with gluten-free spaghetti! Get the recipe BLT Pasta
Warm salads make great lunches or plated starters for dinner. And anything that contains bacon – and especially recipes that combine bacon and avocado – get our vote. If you add chicken or shrimp this could easily be a main dish dinner. Get the recipe Warm Bacon & Avocado Salad
Classic deviled eggs (with instructions on how to make Perfect Hard-Boiled Eggs) – but with bacon. Enough said. Get the recipe Bacon Deviled Eggs
This Bacon Wrapped Pork Loin with Brown Sugar and Marmalade is so easy, you can prep it in the time it takes for the oven to preheat. The brown sugar is seasoned with salt, pepper, paprika and thyme for a dry rub on the pork. The pork loin is wrapped in bacon and browned on top of the stove, then slathered with a combo of Dijon mustard and orange marmalade and finished in the oven. Get the recipe Bacon Wrapped Pork Loin with Brown Sugar & Marmalade.
Think you don't like Brussels sprouts? We have created a savory Brussels sprouts side dish; the sprouts are sautéed in bacon fat and then tossed with crispy bacon bits. Give this one a try. Get the recipe Brussels Sprouts with Bacon
Get out your cast-iron skillet! Toasty on the outside, tender on the inside with the nubbly texture of stone-ground cornmeal. Scallion greens, bacon and lactose-free faux buttermilk round out the dish. We love this alongside grilled meats in the summer – or as a basis for dressing or stuffing at the holidays! Get the recipe Skillet Scallion Bacon Cornbread
We love waffles and these Low FODMAP Cheddar Waffles with Bacon & Chives rival any of our sweet versions. If you are like us, you probably think of waffles as being a sweet affair. The first time I heard of savory waffles, I thought they would be poor wannabes. Not these babies! Cornmeal adds texture and substance, cheddar cheese and chives hit the right savory note, and chile powder, oregano, cumin and cayenne bring some spice. Top with an egg, fried or poached, crisp bacon and maple syrup for a meal to remember – breakfast, brunch, lunch or dinner! Or go another route and try a dollop of sour cream and salsa! Get the recipe Cheddar Waffles with Bacon & Chives
Did the title get you excited? Every time we see the words chicken, bacon, Ranch (dressing) and cheese together our salivary glands respond on their own and we cannot wait to dive in! This is like a classic mac and cheese bumped up a notch or two. You do make a from-scratch cheese sauce, beginning with a butter/flour roux, but then in addition to lactose-free milk you whisk in Ranch Dressing! And then there is the bacon, too…This is sure to become a family favorite. Get the recipe Chicken & Bacon Ranch Mac n' Cheese
This salad of crisp frisée greens is topped with a poached egg and sourdough croutons that have been sautéed and crisped in olive oil The dressing takes advantage of a bit of bacon fat; you deglaze the pan with red wine vinegar. Sounds fancy, and this starter or light lunch is just as you would find in a French bistro, but we show you how easy it is to make. Get the recipe Frisée Salad with Poached Egg, Bacon & Sourdough Croutons.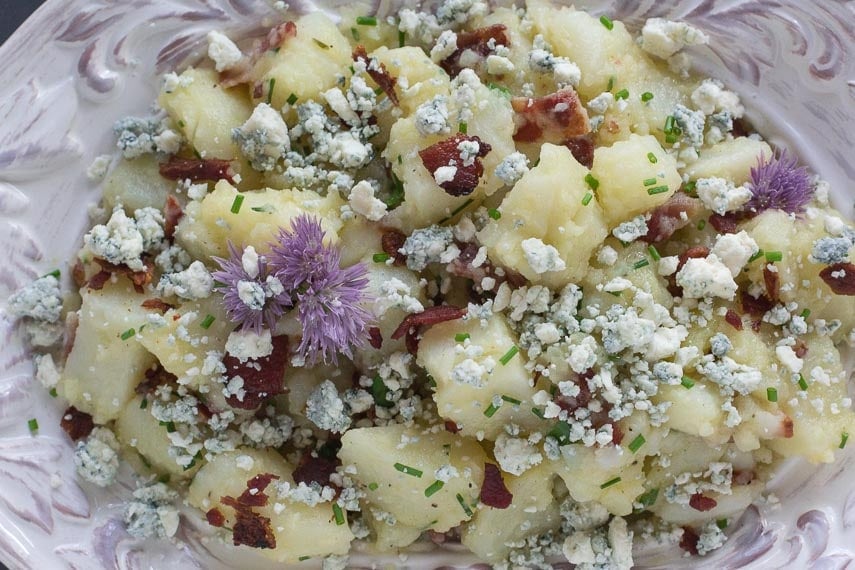 This recipe for Potato Salad with Bacon features russet-style potatoes, giving it a creamy texture. The chives add the perfect accent, but you could use scallion greens, if you like. The dressing combines olive oil, apple cider vinegar, Dijon mustard and maple syrup. Don't forget the black pepper seasoning! Get the recipe Potato Salad with Bacon, Chives & Blue Cheese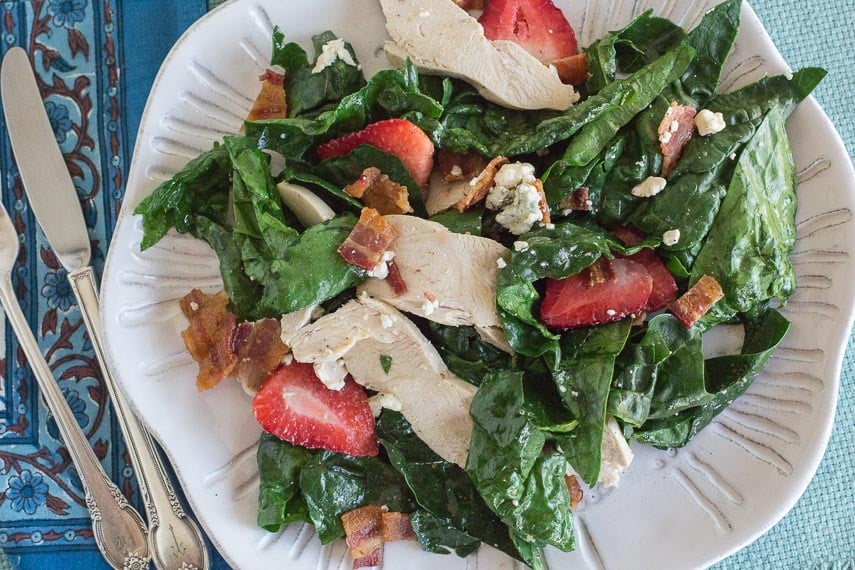 This Spinach Salad with Hot Bacon Dressing is a fantastic warm-weather dinner or a very hearty lunch. The salty blue cheese, sweet strawberries, tender chicken and crisp bacon are a combo you will want to revisit again and again. Get the recipe Spinach Salad with Hot Bacon Dressing, Chicken, Blue Cheese & Strawberries.
We like red-skinned potatoes in this recipe for this for the visual, but you could use a Yukon gold type, too. Purple potatoes would be dramatic. We love this as a side to simple roast meats and poultry. Don't leave out the parsley. It is more than a garnish here and truly adds flavor and color to the dish. Get the recipe Hot Potato Salad with Bacon
Versatile omelets! This BLT version is fantastic for breakfast or lovely light supper, in which case you might want a larger serving. The recipe is super simple and makes a perfect brunch or lunch dish, too. Get the recipe BLT Omelet with Blue Cheese.
Our Loaded Wedge Salad might be the perfect accompaniment to your burger. Or steak. Or roast chicken dinner. Heck, it is almost a meal unto itself. A big wedge of iceberg lettuce topped with our very own, homemade Blue Cheese Dressing, crisp, crumbled bacon, chopped tomatoes and chives. Get ready to dig in! Tons of texture and flavor. Don't tell us that Iceberg lettuce is boring! Get the recipe Loaded Wedge Salad.
Twice-baked potatoes stuffed with bacon, extra-sharp cheddar cheese, sour cream, chives, and scallions, with Blue Cheese Dressing and a homemade Ranch Dressing for dipping. Get the recipe Fully Loaded Stuffed Potato Skins.
36 Dishes You Didn't Know You Could Make With Rice Noodles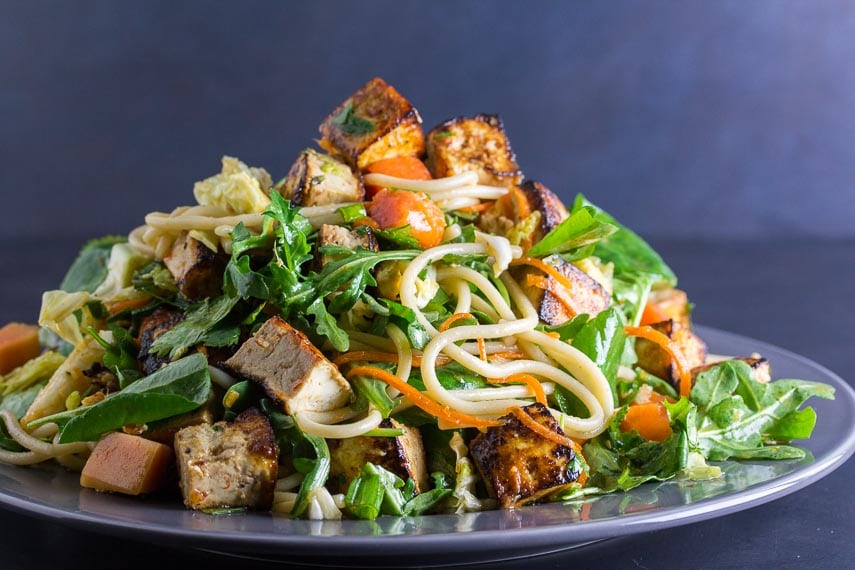 Rice noodles are naturally gluten-free, but that isn't the only reason to cook with them. They are delicious unto themselves, come in a variety of shapes, and are the noodle of choice in so many Asian-inspired recipes. But it doesn't stop there! There are rice-based lasagna noodles, shells, manicotti, elbows…From soups to main dishes, casseroles, salads and summer rolls, we have 36 recipes for you to get you slurping with joy. Click for 36 Dishes You Didn't Know You Could Make With Rice Noodles
30 Quick & Easy Recipes For A Happy Gut: Low FODMAP and Flavor Packed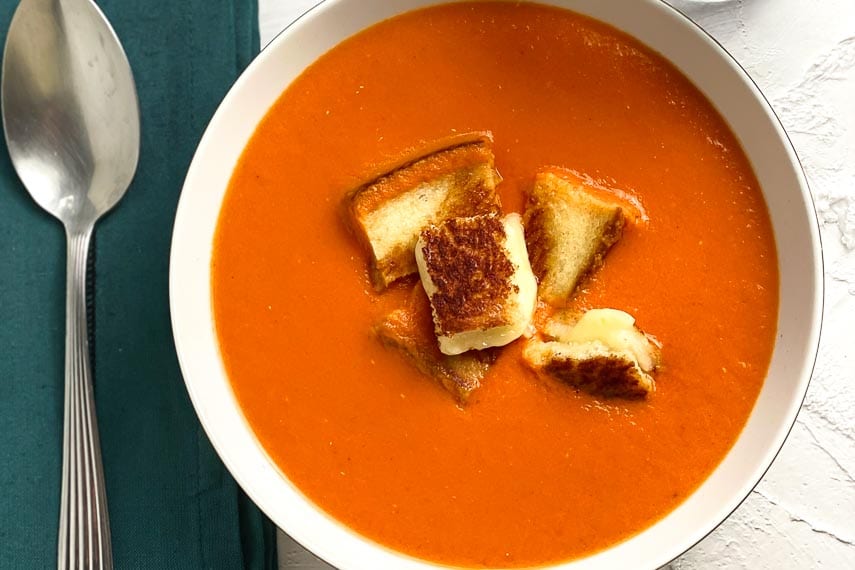 At FODMAP Everyday® we define "Quick" as a dish that can be on the table, ready to eat, in 30 minutes or less. "Easy" recipes have 15 minutes or less of prep time. All of these recipes are low FODMAP and free of gluten so they can be served to tender tummies too! Click for 30 Quick & Easy Recipes For A Happy Gut: Low FODMAP and Flavor Packed
Grab A Rotisserie Chicken On Your Way Home And Make Any Of These 18 Delicious Meals In Minutes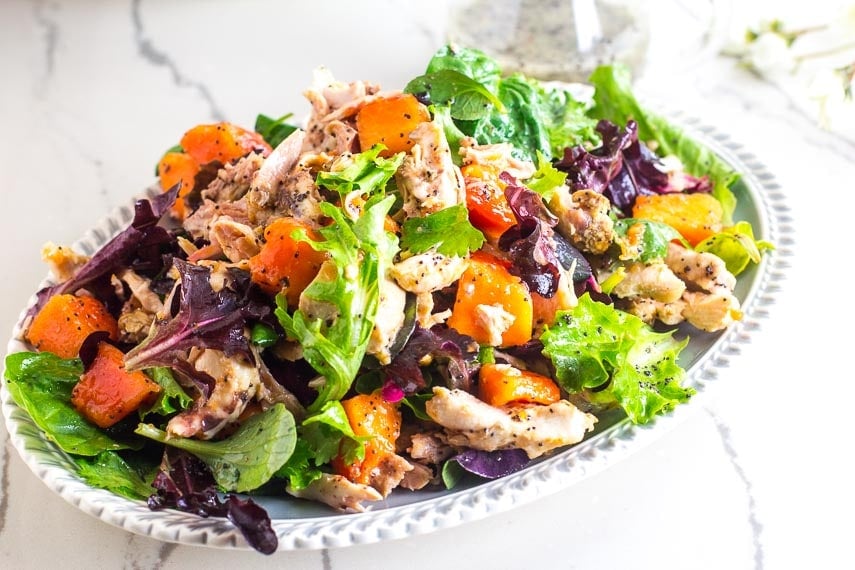 Grabbing a rotisserie chicken at the supermarket is not "cheating" by any stretch of the imagination. Having cooked chicken ready to use is a great jump-start to all sorts of creative recipes – from salads to main dishes, lunches and dinners – and is a brilliant move, in our book. Click for Grab A Rotisserie Chicken On Your Way Home And Make Any Of These 18 Delicious Meals In Minutes