Pancakes! A short stack, or tall, fluffy, whole grain, sweet or savory, we've got pancakes for every meal of the day. We have classics to chocolate, sheet pan and Instant Pot, to single-serve mug pancakes, Indian, Japanese and Moroccan, gluten-free, low FODMAP, vegan, paleo, low-calorie – plus, one for your pancake loving pup.
Gluten-Free Scallion Pancakes
Enjoy these toothsome, savory Chinese restaurant specialties at home with a tangy, sweet/hot dipping sauce. Serve as a starter or alongside a protein for a meal. Get the recipe.
3-Ingredient Low Calorie Pancakes
Just three essential ingredients for these low-calorie pancakes! Oats, cottage cheese and egg whites, making these pancakes high in protein, low in fat, zero Weight Watcher personal points, and the perfect diet food! Get the recipe.
Sheet Pan Pancakes
Breakfast just got a lot easier and faster with these Sheet Pan Pancakes! Same great flavor and texture, but no more waiting, flipping, and family members eating in shifts. It's the best thing since sliced bread. Get the recipe.
Moong Dal Chilla – Savory Lentil Pancakes
Moong Dal Chilla is a delicious protein-packed savory lentil pancake made with yellow moong dal along with simple spices and herbs, including chilies and onions. These lentil pancakes are nutritious, and gluten-free. Get the recipe.
Almond Flour Pancakes
These fluffy almond flour pancakes are so easy — just 6 ingredients! They also happen to be low carb, gluten free, and made with natural ingredients. Get the recipe.
Gluten-Free Buckwheat Banana Pancakes
These hearty pancakes feature wholegrain buckwheat (which is gluten-free), ripe bananas and contain no sugar or dairy in the batter! They are a bit thinner than some pancakes but loaded with flavor and are tender in texture. Get the recipe.
Matcha Pancakes
Delicious Japanese-style thick and fluffy matcha (green tea) pancakes. Wow your guests at your next brunch at home. Get the recipe.
Rainbow Potato Pancakes
We love potato pancakes (latkes) but might even like this version better. Here we use potatoes as a base and add carrots, zucchini and beets for color and flavor. Get the recipe.
Caramelized Pancakes – For Two!
These easy caramelized banana pancakes are simple, they're fluffy, and they're smothered in buttery caramel-y bananas. They're a perfect romantic or casual breakfast for two – or more! Get the recipe.
King Cake Pancakes
These fun yellow, green, and purple pancakes with a Cinnamon Cream Cheese Drizzle are a fun way to celebrate Mardi Gras and National Pancake Day! Get the recipe.
Instant Pot Pancake Bites
These easy to make with pantry ingredients Instant Pot Pancake Bites are the perfect on-the-go breakfast bites for those busy mornings. Get the recipe.
Hummingbird Pancakes
Hummingbird Pancakes are great for breakfast or dessert! Pineapple, banana, and pecan pancakes topped with homemade pineapple syrup, praline pecans, and pineapple on top for the most decadent pancake you've ever tasted. Get the recipe.
Easy Cassava Flour Pancakes – Vegan, Paleo & Gluten-Free
These Paleo Cassava Flour Pancakes are a perfect recipe for when you want a simple but healthy breakfast without having to use many ingredients. This recipe is naturally Vegan, Oil-Free, Gluten-Free, and Grain-Free. Get the recipe.
Apple Cinnamon Pancakes
These Apple Cinnamon Pancakes are fluffy and perfectly spiced, served with caramelized apples and cider syrup. Get the recipe.
Gluten-Free Gingerbread Pancakes
All the flavor of gingerbread – molasses, ginger, and cinnamon – in a pancake. We love these during the winter months, but they can be enjoyed year-round. Get the recipe.
Fluffy Vegan Pancakes with Blueberries
Fluffy vegan pancakes with blueberries! These vegan pancakes are hands down the best! Light, fluffy, perfectly golden brown and easy to make! A must-save if you like dairy-free, egg-free fluffy pancakes. Get the recipe.
Banana Pancakes
Spiced banana pancakes hit the spot first thing in the morning, and they're actually quite easy to whip up using pantry staples ingredients, buttermilk, an egg, and 2 large bananas. Get the recipe.
Homemade Buttermilk Pancakes
You only need a few everyday ingredients to make a stack of buttery and fluffy Southern Buttermilk Pancakes that the whole family will love. Get the recipe.
Gluten-Free Browned-Butter Coconut Pancakes
Browned-butter makes a mean pancake. These are pancakes elevated to a whole new level of scrumptiousness. Get the recipe.
Buttermilk Pumpkin Pancakes
Loaded with homemade pumpkin puree, these buttermilk pumpkin pancakes are a delicious and nutritious way to start your day. Get the recipe.
Gluten-Free Dutch Baby Pancake
This is one large, grand Dutch Baby Pancake, sometimes called a German pancake, that happens to be gluten-free. It rises high in the oven; bring it to the table quickly before it collapses, for the drama! But no worries, it still tastes great after it deflates. Get the recipe.
Moroccan Pancakes with Semolina
These fluffy and airy Moroccan pancakes made with semolina are great for serving as sweet or savory breakfast treat. Get the recipe.
Eggnog Pancakes
During the holiday season start your day off with these Eggnog Pancakes. You will love these warm, spiced pancakes on Christmas morning or even for a festive brunch. Top with a cinnamon whipped cream and warm maple syrup. Get the recipe.
Strawberry Pancakes
This easy strawberry pancake recipe is sure to be a family favorite! Get the recipe.
Pancake in a Mug Single Serving Cake
Do you love pancakes but hate the mess that comes with making them? If so, then this single serving pancake in a mug is the recipe for you! Get the recipe.
Easy Potato Pancakes
These easy potato pancakes are crispy and delicious. Serve them on their own or with applesauce or sour cream (or both!) Get the recipe.
Spiced Chocolate Chip Pancakes For Two
Start your morning off right with a stack of small batch Chocolate Chip Pancakes For Two made from scratch with cinnamon and clove. Get the recipe.
Sorghum Pancakes
Looking for gluten free pancakes? These delicious sorghum flour pancakes made with buttermilk will satisfy the pickiest pancake eater! They're easy to make – and they disappear fast. Get the recipe.
Double Chocolate Pancakes
Fluffy and moist, these Double Chocolate Pancakes feature a rich chocolate flavor throughout, plus melty pockets of chocolate chips on the inside. With a short ingredients list, these homemade pancakes are ready in just 20 minutes. A chocoholic's breakfast dream! Get the recipe.
Easy Buttermilk Pancakes
These Buttermilk Pancakes are simply the best homemade pancakes! Made with pantry staples, they're light and fluffy and perfectly moist, and have awesome flavor. Serve with butter and syrup, or with fresh fruit and whipped cream! Get the recipe.
Apple Pancakes with Apple Butter
Apple Pancakes are a savory and sweet fall pancake recipe. You will love these light, fluffy and flavorful pancakes that use apple butter and warm cinnamon. Top the finished pancakes with diced apples and pecans along with maple syrup. Get the recipe.
Easy Potato Pancakes
This easy recipe for Potato Pancakes is made in a blender, so no need to grate potatoes! These old-world style pancakes make a great side dish or meatless meal any day of the week! Get the recipe.
Lemon Ricotta Pancakes
These are not your ordinary run of the mill pancakes. Made with ricotta cheese and fresh lemon juice, this lemon ricotta pancake recipe was inspired by the ones they serve at Sarabeth's in NYC. Get the recipe.
Easy Thin English Pancakes
English pancakes are nothing like the thick, fluffy pancakes you may know and love. These much thinner pancakes are just as delicious, and so easy to make with a few basic ingredients. Sprinkle them with lemon and sugar and enjoy on Shrove Tuesday (Pancake Day!), or any day you like. Get the recipe.
Banana Oat Pancakes
These Banana Oat Pancakes are a delicious way to start your day with simple healthy ingredients. This blender pancake recipe is so quick and easy you'll want them every morning! Get the recipe.
Dairy-Free Banana Coconut Milk Pancakes
Serve a stack of these dairy free Banana Coconut Milk Pancakes For Two to start your morning off a little sweeter. Small batch recipe makes 6 pancakes. Get the recipe.
Fluffiest Ricotta Pancakes
Ricotta gives these pancakes a rich, custardy texture while still being super fluffy. Try ricotta pancakes for great flavor and extra protein! Get the recipe.
Lemon Pancakes
These Lemon Pancakes are thin and delicate yet bursting with fresh lemon flavor. They're made with everyday pantry ingredients and can be garnished any way you want! Get the recipe.
Perfect Gluten-Free Pancakes
Perfect Gluten Free Pancakes are soft and fluffy, made with fridge and pantry staples, and easily made dairy-free, too. Mixed and cooked in minutes! Get the recipe.
Easy Homemade Dog Pancakes
And last but not least, a treat for your dog! These pancakes for dogs are made with healthy and dog-safe ingredients. They're a great way to make a special breakfast treat for your furry friend. Get the recipe.
36 Dishes You Didn't Know You Could Make With Rice Noodles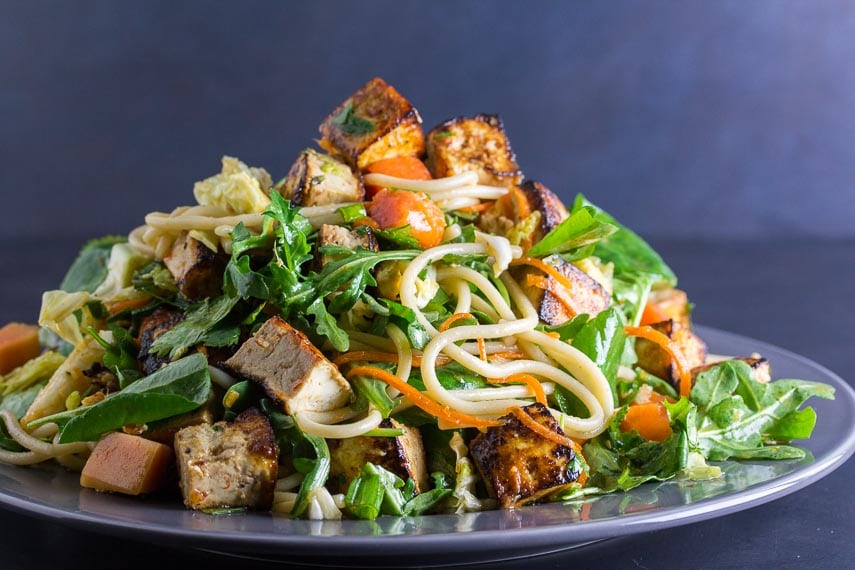 Rice noodles are naturally gluten-free, but that isn't the only reason to cook with them. They are delicious unto themselves, come in a variety of shapes, and are the noodle of choice in so many Asian-inspired recipes. But it doesn't stop there! There are rice-based lasagna noodles, shells, manicotti, elbows…From soups to main dishes, casseroles, salads and summer rolls, we have 36 recipes for you to get you slurping with joy. Click for 36 Dishes You Didn't Know You Could Make With Rice Noodles
30 Quick & Easy Recipes For A Happy Gut: Low FODMAP and Flavor Packed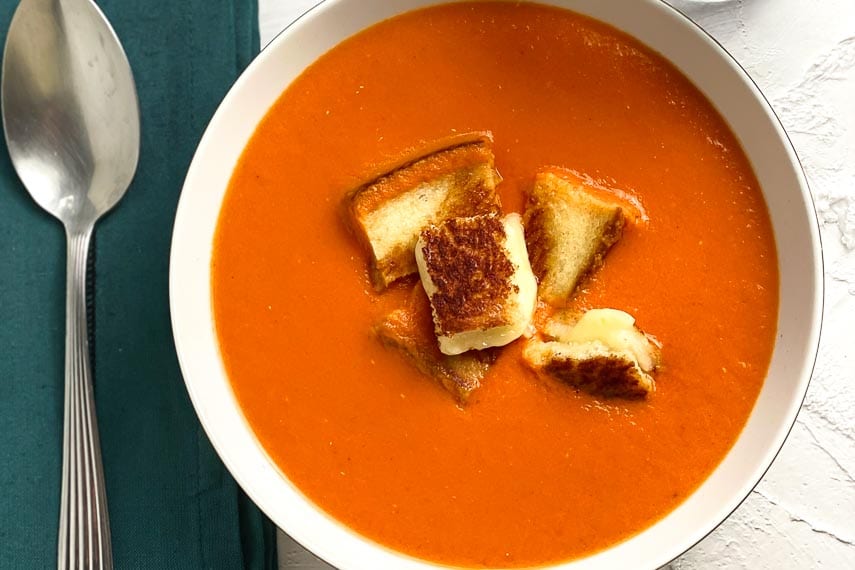 At FODMAP Everyday® we define "Quick" as a dish that can be on the table, ready to eat, in 30 minutes or less. "Easy" recipes have 15 minutes or less of prep time. All of these recipes are low FODMAP and free of gluten so they can be served to tender tummies too! Click for 30 Quick & Easy Recipes For A Happy Gut: Low FODMAP and Flavor Packed
Grab A Rotisserie Chicken On Your Way Home And Make Any Of These 18 Delicious Meals In Minutes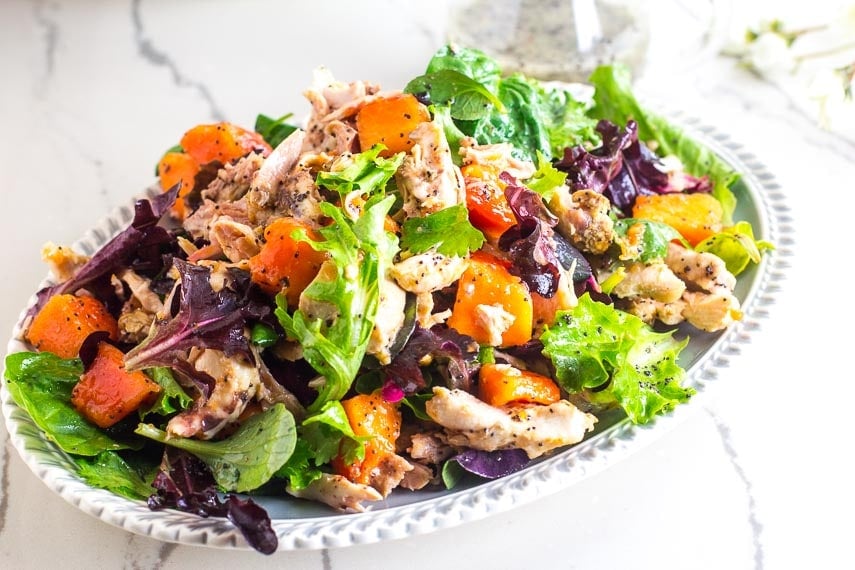 Grabbing a rotisserie chicken at the supermarket is not "cheating" by any stretch of the imagination. Having cooked chicken ready to use is a great jump-start to all sorts of creative recipes – from salads to main dishes, lunches and dinners – and is a brilliant move, in our book. Click for Grab A Rotisserie Chicken On Your Way Home And Make Any Of These 18 Delicious Meals In Minutes
Easy and Tasty: 34 Sides to Serve with Rotisserie Chicken for a Stress-Free Meal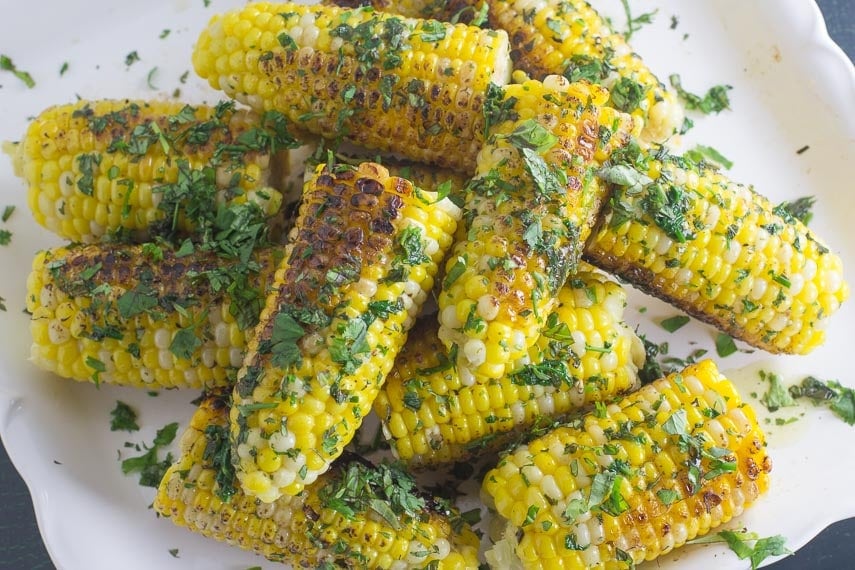 We buy a rotisserie chicken every week – and enjoy the bounty for days. But we like to mix it up; potatoes, veggies (hot and cold), pasta – there are many ways to enjoy that chicken and to turn it into a meal. Here are our 34 community favorites. Click here for Easy and Tasty: 34 Sides to Serve with Rotisserie Chicken for a Stress-Free Meal
9 Insanely Delicious Easy Homemade Chicken Wing Recipes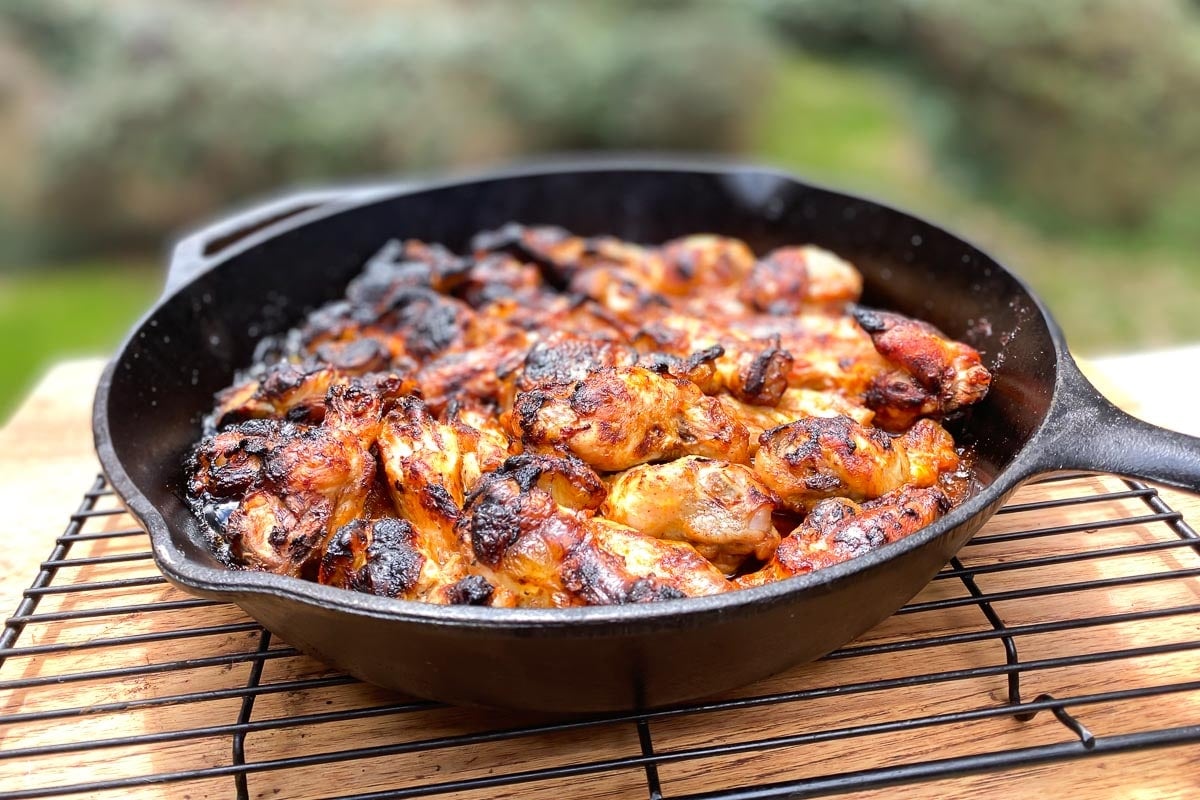 Entire restaurants build their menu around chicken wings, but we're going to show you how to make the best chicken wings at home – and they're easier than you think. Most of these recipes are baked, not fried, so you will not only save on calories, but also have less mess and spend less time in the kitchen. Click here for 9 Insanely Delicious Easy Homemade Chicken Wing Recipes
Looking For More Delicious Ideas?
If you have been diagnosed with IBS and are following a Low FODMAP diet, we have 1000+ Gluten Free & Low FODMAP Recipes to help you live deliciously and symptom free!
And Don't Miss These Articles If You Have IBS
Our team of low FODMAP and IBS trained dietitians and healthcare experts have written 100's of Wellness Articles to help you THRIVE.
And Be Sure To Visit Our Shop!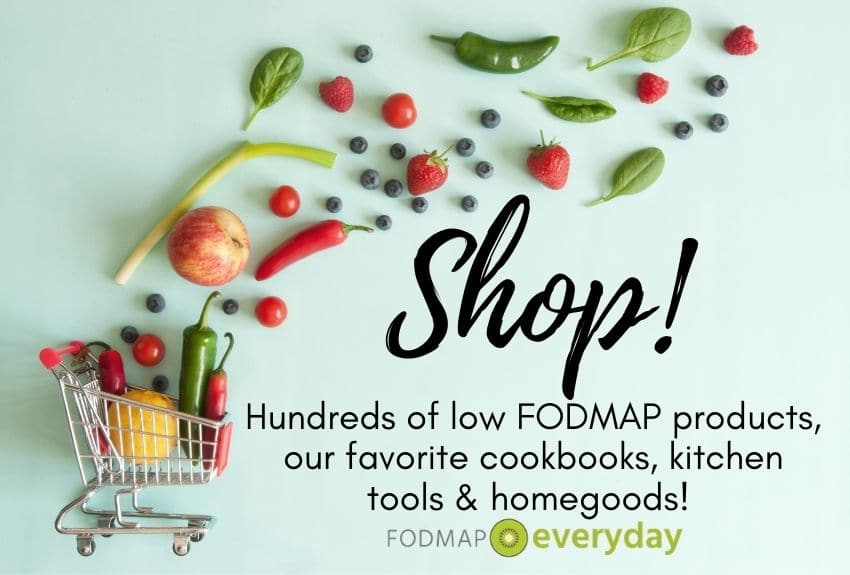 We have curated hundreds products to help you live your best life all in Our Shop!