In February 2023, the Consumer Price Index data revealed that the cost of food consumed at home increased by 11.3 percent over the past 12 months, but we have to get food on the table. We've got a dozen money-saving tips for grocery shopping that will make a huge difference, especially over time.
Sign Up For Store Loyalty Programs
These days most supermarkets have a loyalty program. You can almost always sign up at the Customer Service desk, and sometimes you can online, too. Some stores have apps, as well. These programs typically alert you to upcoming sales and when your personal barcode is scanned at the checkout, discounts are applied. These can add up! Some are also attached to gas programs, if your store has an associated gas station.
Meal Plan
Meal planning allows you to go to the store with a specific plan for the week. You will know how much hamburger to buy, and how much broccoli. Meal Planning helps reduce waste, which saves money. And, if you have monitored the sales and based your meal planning on those, you will be way ahead. Even if you have specific diet requirements, there are meal planners that can work for you.
Choose The Right Time
You might have to shop whenever you can squeeze it in, but if you can choose, go at quieter times, which often mean mid-week, midday. Studies have shown that when you are not in the midst of the hustle and bustle, that you can better stick to your meal plan and will be less prone to impulse buying.
The Store's Perimeter Is Where's It At
Every store has its own layout, but they all have refrigerated goods, as well as fresh produce, around the perimeter of the store. The interior aisles are where you will find the highly processed foods, which tend to be pricey. We know you have to go down those aisles for some economical items, like rice, beans and bread, but be mindful.
Also, did you know that "eye level is buy level?" The products placed at eye level have often actually PAID for the placement, and they can be more expensive. Don't fall into that trap. Look up, and down. That can of tomatoes that isn't front and center might be less expensive.
Shop Solo
Shopping alone allows you to focus and stick with your meal plan and shopping list. With the kids or others in tow, clamoring for this, that and the other thing, you will end up buying items that you don't need and your budget gets stretched.
Don't Overlook Generic
Generic products used to get a bad rap, but these days stores usually have a house brand that is quite comparable. Brand name rolled oats and generic, house brand oats are, simply, oats! Read labels. Make wise choices. After a while you will find the generics you like.
Branch Out With Lesser Expensive Cuts of Meat
The meat counter is a mine field. There are cuts of meat that are well over $20 a pound, but there are also cuts that are less than half that. You probably have the cuts you have purchased year after year and might be in a rut. Branch out and check out lesser cuts of meat.
Buy In Bulk – Wisely
If you can buy spices, cereals, grains and beans in bulk, it can be a big money saver. But, know your limits. If you buy too much and don't use it up, you end up with old musty food that ends up being thrown out. Also, make sure you have the right way to store your bulk items when you get home, to increase longevity.
Food, Yes. Shampoo and Toothpaste? Nope.
Use the supermarket for food. That might seem obvious, but when it comes to personal hygiene items like shampoo, moisturizer and the like, the big box stores or drugstores will most likely have better prices.
Compare Prices
Telling you to compare prices might seem unnecessary, but we all become complacent. We get into a routine where we always buy that same box of spaghetti again and again and don't even think about looking at another brand. Perhaps your pasta of choice was the one you grew up with, or was the lesser expensive at one point. Check! There might be better deals now. And speaking of pasta, we have some awesome recipes for you!
Use A Cash Back Card
Some credit cards offer cash back on grocery shopping, and can provide 3 to 6 percent back. Not bad! Make some money as you spend. Again, these little changes can add up over time.
Eat Before You Go
Don't shop on an empty stomach! You will be more prone to buy items that you are craving at the moment – like all those bags of chips in the snack aisle. Have a snack bar, first. It really makes a difference. And many shopping carts have a beverage holder. Bring a bottle of water to keep yourself sated.
The Takeaway
There are many ways to save money at the supermarket, and each and every tip will make a positive difference in your wallet. Implement as many as you can, and you will make strides in budgeting – and eat well at the same time. If you have never meal planned, it would be a great way to start!
How To Follow The Low FODMAP Diet On A Budget
The low FODMAP diet requires all of us to follow very specific food guidelines. At first it might seem as though you might have to completely redo the contents of your pantry and refrigerator and that of course would be an expensive proposition. If you are on a tight budget or relying on a food assistance program the idea of having to follow a restricted diet with complicated requirements can be daunting.
This article is about following the low FODMAP diet on a budget, or on a food assistance program, and we promise you it can be done – with perhaps fewer changes than you expect.
36 Dishes You Didn't Know You Could Make With Rice Noodles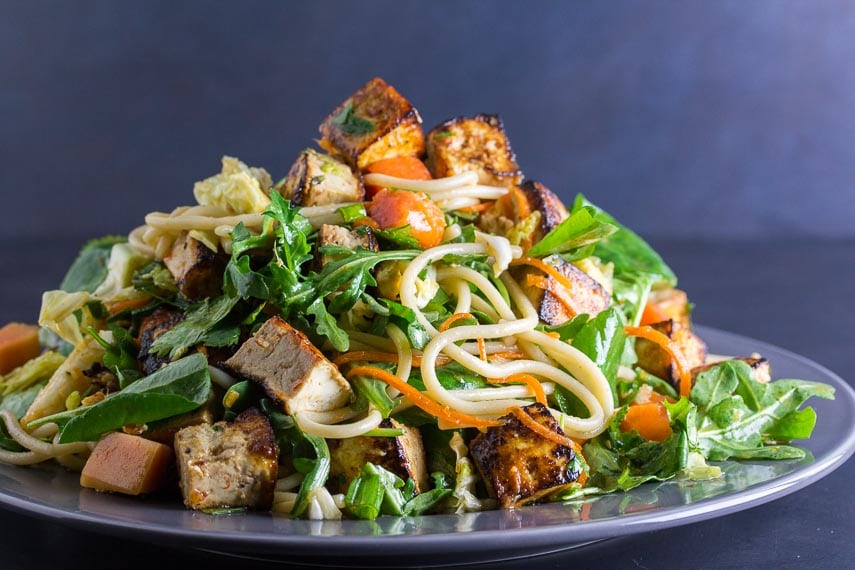 Rice noodles are naturally gluten-free, but that isn't the only reason to cook with them. They are delicious unto themselves, come in a variety of shapes, and are the noodle of choice in so many Asian-inspired recipes. But it doesn't stop there! There are rice-based lasagna noodles, shells, manicotti, elbows…From soups to main dishes, casseroles, salads and summer rolls, we have 36 recipes for you to get you slurping with joy. Click for 36 Dishes You Didn't Know You Could Make With Rice Noodles
30 Quick & Easy Recipes For A Happy Gut: Low FODMAP and Flavor Packed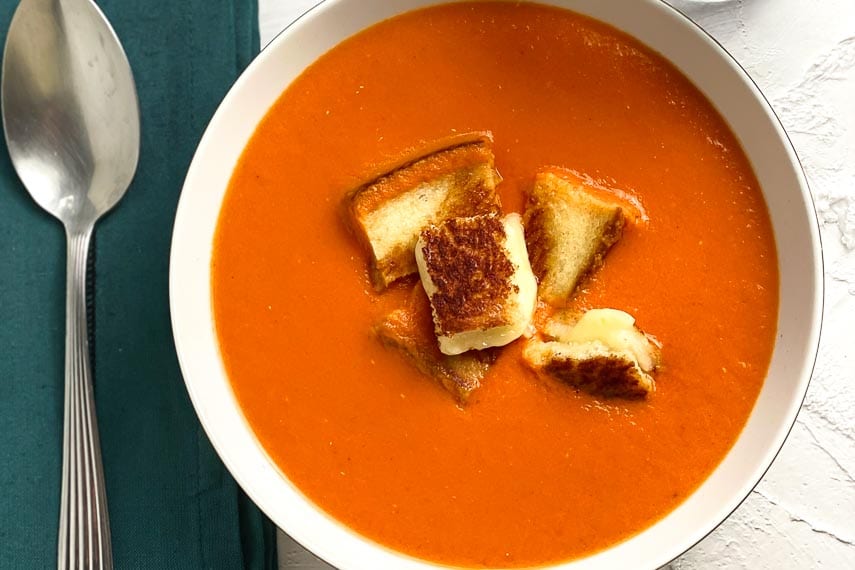 At FODMAP Everyday® we define "Quick" as a dish that can be on the table, ready to eat, in 30 minutes or less. "Easy" recipes have 15 minutes or less of prep time. All of these recipes are low FODMAP and free of gluten so they can be served to tender tummies too! Click for 30 Quick & Easy Recipes For A Happy Gut: Low FODMAP and Flavor Packed
Grab A Rotisserie Chicken On Your Way Home And Make Any Of These 18 Delicious Meals In Minutes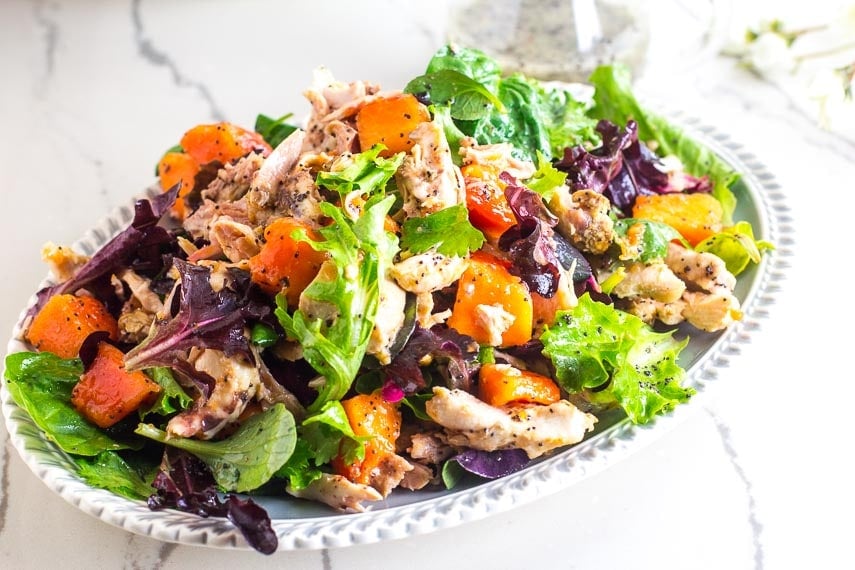 Grabbing a rotisserie chicken at the supermarket is not "cheating" by any stretch of the imagination. Having cooked chicken ready to use is a great jump-start to all sorts of creative recipes – from salads to main dishes, lunches and dinners – and is a brilliant move, in our book. Click for Grab A Rotisserie Chicken On Your Way Home And Make Any Of These 18 Delicious Meals In Minutes
Easy and Tasty: 34 Sides to Serve with Rotisserie Chicken for a Stress-Free Meal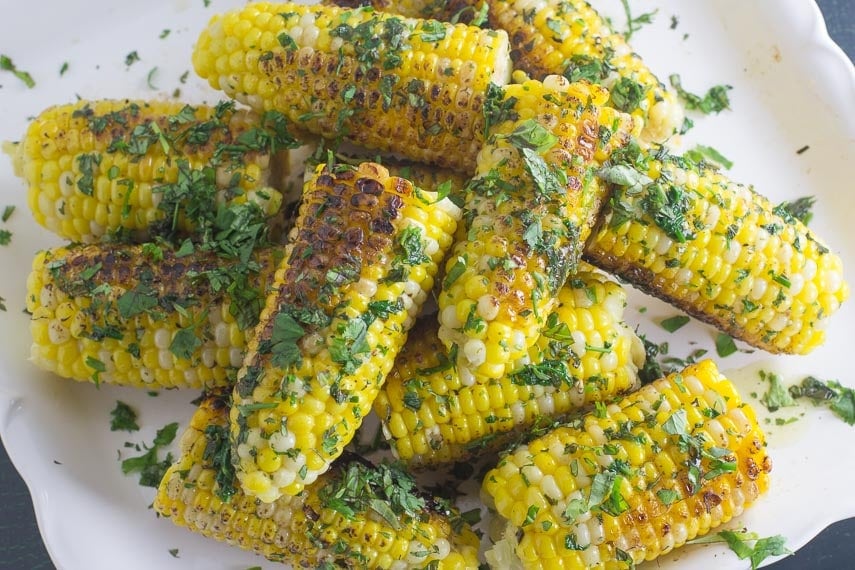 We buy a rotisserie chicken every week – and enjoy the bounty for days. But we like to mix it up; potatoes, veggies (hot and cold), pasta – there are many ways to enjoy that chicken and to turn it into a meal. Here are our 34 community favorites. Click here for Easy and Tasty: 34 Sides to Serve with Rotisserie Chicken for a Stress-Free Meal
9 Insanely Delicious Easy Homemade Chicken Wing Recipes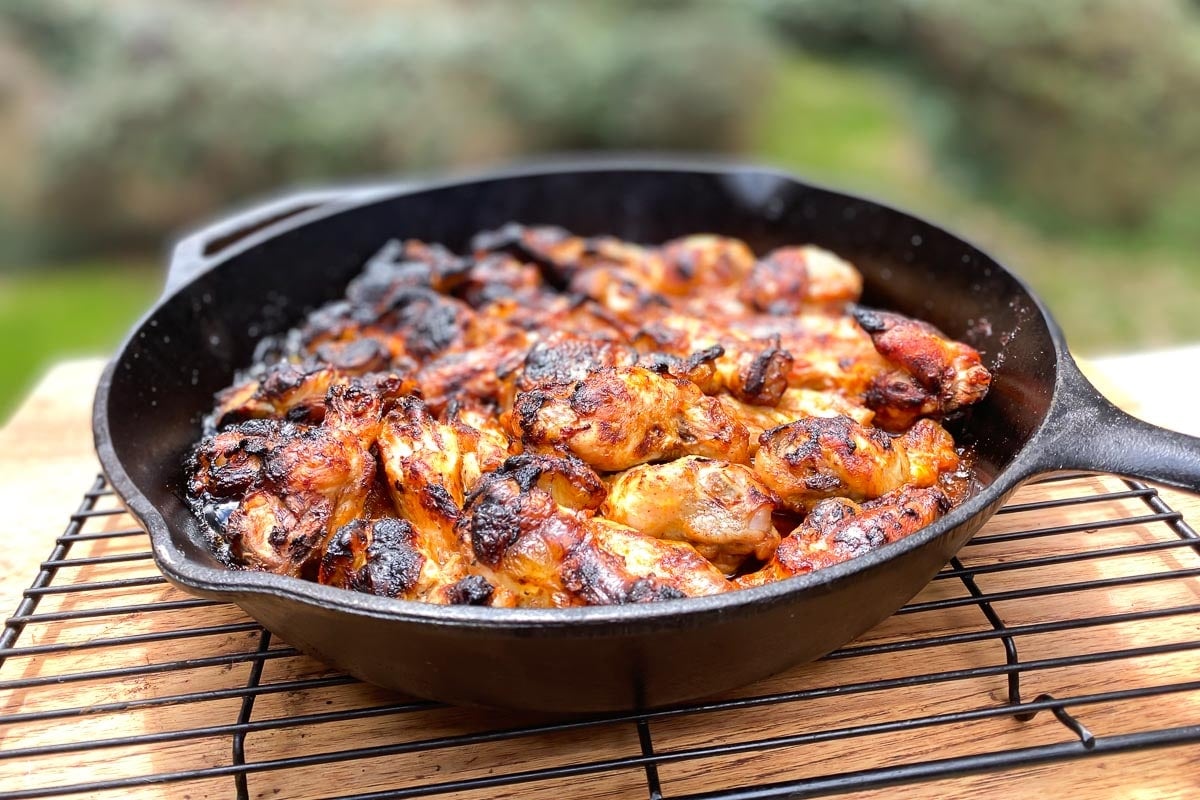 Entire restaurants build their menu around chicken wings, but we're going to show you how to make the best chicken wings at home – and they're easier than you think. Most of these recipes are baked, not fried, so you will not only save on calories, but also have less mess and spend less time in the kitchen. Click here for 9 Insanely Delicious Easy Homemade Chicken Wing Recipes