Moroccan Chicken with Preserved Lemons & Olives from the Source
Let's learn how to make this incredibly flavorful Moroccan Chicken!
My Mom spent many years as a book and magazine editor, some of which were focused on food writing. She had some cookbooks lining our shelves, not many, but the ones that she had were cherry picked. She is gone now and it never actually occurred to me to ask her if the books she chose were, in part, because of the writing style.
I do know that they were chosen for authenticity. So when I wanted to make a low FODMAP version of Moroccan Chicken with Preserved Lemons & Olives I knew that I would go to my shelves and look for my Paula Wolfert books.
How Many Books is Too Many?
Now, I must admit that I do not have the restraint that my Mom had. Or maybe it is simply a logistics thing because she lived in a NYC apartment and I have a country home, but the last time I counted my cookbook library was at about 2,000. Yes, bordering on hoarder scale but what can I say?
I read cookbooks like they are novels. There are stacks in the bathroom and stacks next to our bed. A special stack sits on my 6-foot butcher-block counter in the FODMAP Everyday® Test Kitchen and another in the Photography Studio.
Let's Go To Morocco
Paula Wolfert is regarded as one of the culinary world's foremost authorities on Moroccan cooking. It is her take on Preserved Lemons that inspired that recipe as well. Alice Water of Chez Panisse once said that Paula was at once both "sensual and scholarly" and I couldn't agree more.
Her recipes are steeped in sense of place always accompanied by colorful descriptions of locale and ingredients.
Her recipes explode with flavor and they always work. And for me they always bring a sense of wonder. It is from reading her books and cooking her food that I have experienced a kaleidoscope of new tastes right in my own kitchen that have excited my palate and intrigued my mind.
My father was a world traveler and spoke 8 languages; he always said Morocco was his favorite place of all to visit.
The Aromas of Morocco
Look at the combination of ingredients in the recipe below. The blend of spices – saffron, turmeric, cumin, ginger and cinnamon – might seem unusual. Combined they are indeed heady and fragrant but they are also perfectly balanced by the acidity from the Preserved Lemons as well as lemon juice.
This is one dish that I do not salt at all, which is highly unusual. The salt from the Preserved Lemons and the two kinds of olives is plenty. You can of course salt before serving if you like, but restrain yourself from salting the dish early on.
Creating A Low FODMAP Version of Moroccan Chicken with Preserved Lemons & Olives
The classic rendition of this dish uses a fair amount of onion and garlic but that was easily remedied with Garlic-Infused Oil and a combo of scallion and leek greens. In the end this recipe was based upon Paula's writings as well as the one my Mom and Dad made when I was growing up.
It is in this way that we can continue to enjoy foods of our childhood and our lives, while taking care of our bodies and staying within low FODMAP diet guidelines. Note that you do need some time for the chicken to marinate, so plan accordingly.
Moroccan Chicken with Preserved Lemons & Olives
The enticing flavors of Morocco in a one-pot chicken dinner.
Total Time:
1
hour
45
minutes
Ingredients:
1

teaspoon

sweet paprika

1/2

teaspoon

cumin

1/2

teaspoon

ginger

1/2

teaspoon

turmeric

1/4

teaspoon

saffron threads

Freshly ground black pepper

2

tablespoons plus 2 teaspoons

Garlic-Infused Oil,

made with olive oil or purchased equivalent, divided

3 to 3 1/2

pounds (1.4 to 1.6 kg)

of chicken pieces,

skin on, bone in (I used a total of 4 thighs and 4 legs)

1

cup (72 g)

thinly sliced and chopped leeks,

green parts only

1/2

cup (32 g)

thinly sliced scallions,

green parts only

1,

3-inch to 4-inch 7.5 to10 cm

cinnamon stick

1/4

cup (34 g)

pitted Kalamata olives,

halved

1/4

cup (34 g)

pitted green olives, such as Castelvetrano, halved

1

preserved lemon,

cut into 1/4-inch (6 mm) strips, pulp and all

1

cup (240 ml)

Low FODMAP Chicken Stock, homemade or purchased equivalent

1/2

lemon,

juiced

2

tablespoons

chopped flat leaf parsley
Preparation:
Combine paprika, cumin, ginger, turmeric and saffron in a large non-reactive mixing bowl and use fingertips to crush saffron threads and combine spices. Add several generous grinds of black pepper and 2 teaspoons of the Garlic-Infused oil and combine into a paste.

Add chicken pieces and coat them well with the spice paste. I like to use a silicone spatula to spread it on all sides of the chicken. Let chicken marinate in the refrigerator for at least 1 hour and even up to overnight, in which case cover with plastic wrap.

When ready to cook, place remaining 2 tablespoons of oil in a large skillet over medium-high heat and brown chicken, skin side down, until nicely browned and the skin begins to crisp, about 5 minutes. Brown second side then remove chicken to a platter. Turn heat down to medium, add leek and scallion greens and sauté for a few minutes until softened. Bury the cinnamon stick down in the leeks/scallions then place chicken evenly spaced back into pan, skin side up. Scatter both kinds of olives around the chicken, then add sliced preserved lemon scattered here and there as well. Pour stock over all as well as lemon juice.

Cover, bring to a simmer and cook until chicken is done, about 25 minutes. Chicken is ready to serve but the flavors even improve after being refrigerated overnight. We like to serve this with rice, but you could try quinoa as well. Garnish with chopped parsley right before serving.
Notes:
Tips
As with any recipe, read it though to familiarize yourself with the process. You will have to make the Preserved Lemons, so that should be completed first.
Nutrition
Calories:
435
kcal
|
Carbohydrates:
5
g
|
Protein:
31
g
|
Fat:
38
g
|
Saturated Fat:
1
g
|
Sodium:
885
mg
|
Potassium:
15
mg
|
Fiber:
1
g
|
Sugar:
1
g
|
Vitamin A:
125
IU
|
Vitamin C:
3.5
mg
|
Calcium:
2
mg
|
Iron:
0.2
mg
---
SaveSave
Looking for more low FODMAP chicken recipes? We have put all of our favorites in this collection:
This article was originally published on FODMAP EverydaySaveSave
36 Dishes You Didn't Know You Could Make With Rice Noodles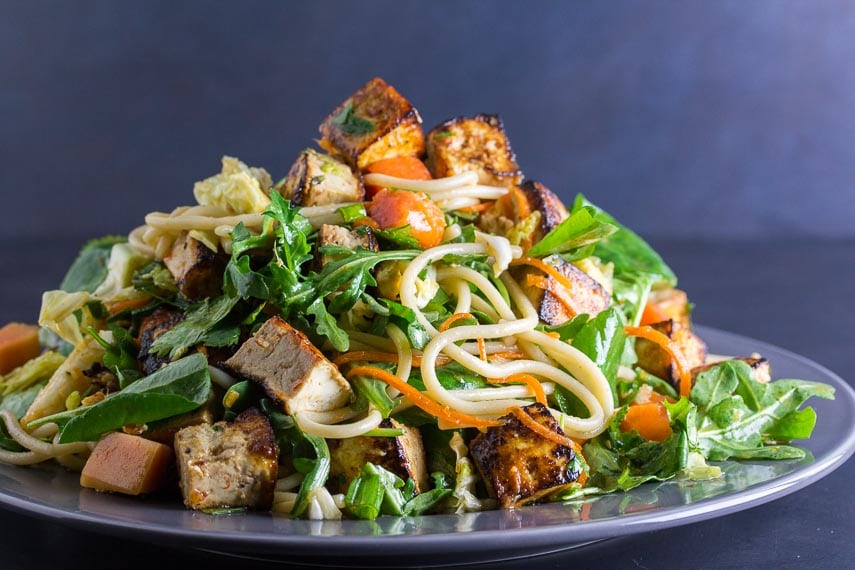 Rice noodles are naturally gluten-free, but that isn't the only reason to cook with them. They are delicious unto themselves, come in a variety of shapes, and are the noodle of choice in so many Asian-inspired recipes. But it doesn't stop there! There are rice-based lasagna noodles, shells, manicotti, elbows…From soups to main dishes, casseroles, salads and summer rolls, we have 36 recipes for you to get you slurping with joy. Click for 36 Dishes You Didn't Know You Could Make With Rice Noodles
30 Quick & Easy Recipes For A Happy Gut: Low FODMAP and Flavor Packed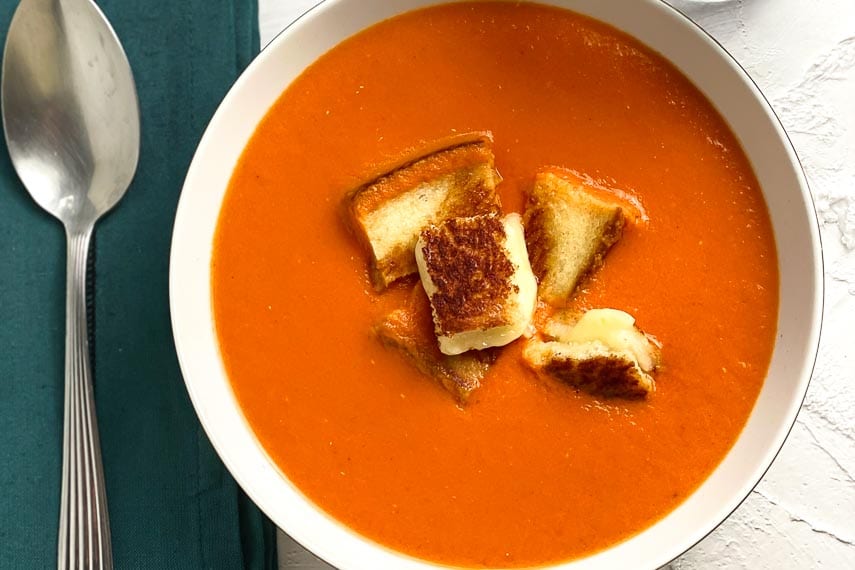 At FODMAP Everyday® we define "Quick" as a dish that can be on the table, ready to eat, in 30 minutes or less. "Easy" recipes have 15 minutes or less of prep time. All of these recipes are low FODMAP and free of gluten so they can be served to tender tummies too! Click for 30 Quick & Easy Recipes For A Happy Gut: Low FODMAP and Flavor Packed
Grab A Rotisserie Chicken On Your Way Home And Make Any Of These 18 Delicious Meals In Minutes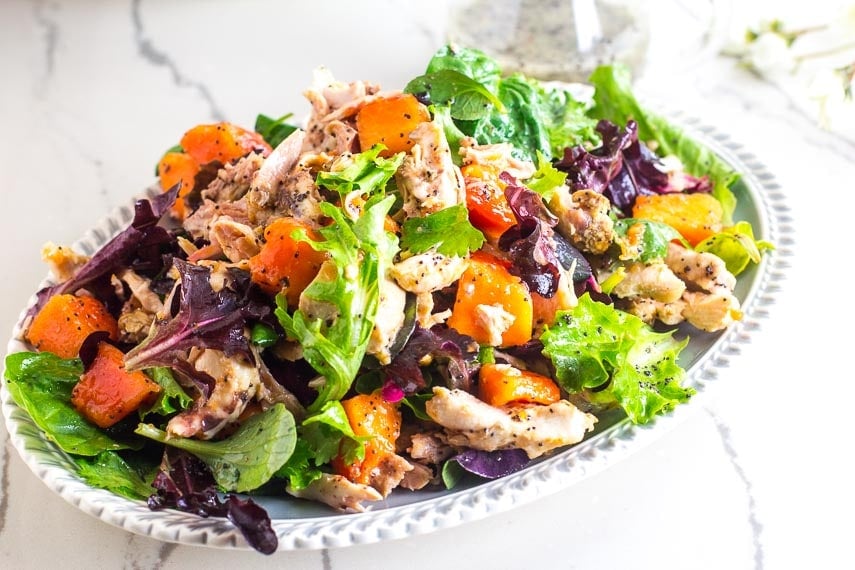 Grabbing a rotisserie chicken at the supermarket is not "cheating" by any stretch of the imagination. Having cooked chicken ready to use is a great jump-start to all sorts of creative recipes – from salads to main dishes, lunches and dinners – and is a brilliant move, in our book. Click for Grab A Rotisserie Chicken On Your Way Home And Make Any Of These 18 Delicious Meals In Minutes
Easy and Tasty: 34 Sides to Serve with Rotisserie Chicken for a Stress-Free Meal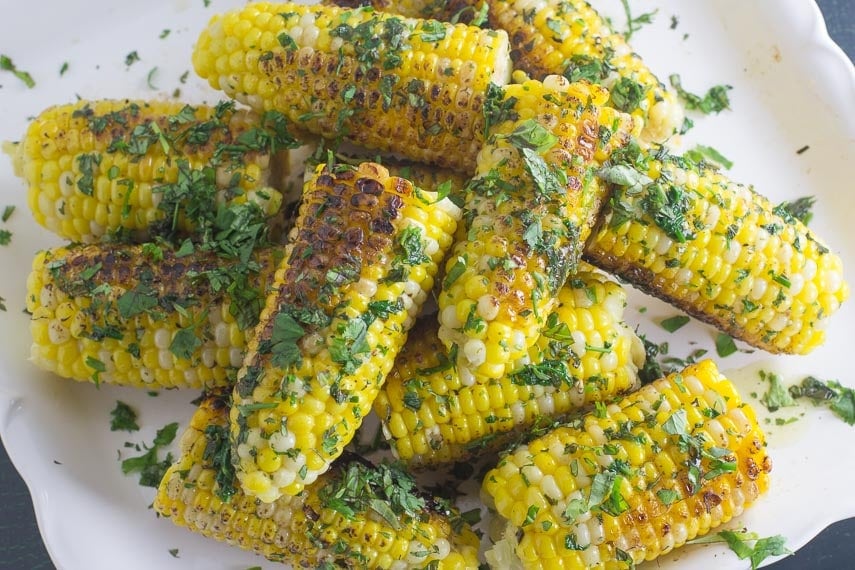 We buy a rotisserie chicken every week – and enjoy the bounty for days. But we like to mix it up; potatoes, veggies (hot and cold), pasta – there are many ways to enjoy that chicken and to turn it into a meal. Here are our 34 community favorites. Click here for Easy and Tasty: 34 Sides to Serve with Rotisserie Chicken for a Stress-Free Meal
9 Insanely Delicious Easy Homemade Chicken Wing Recipes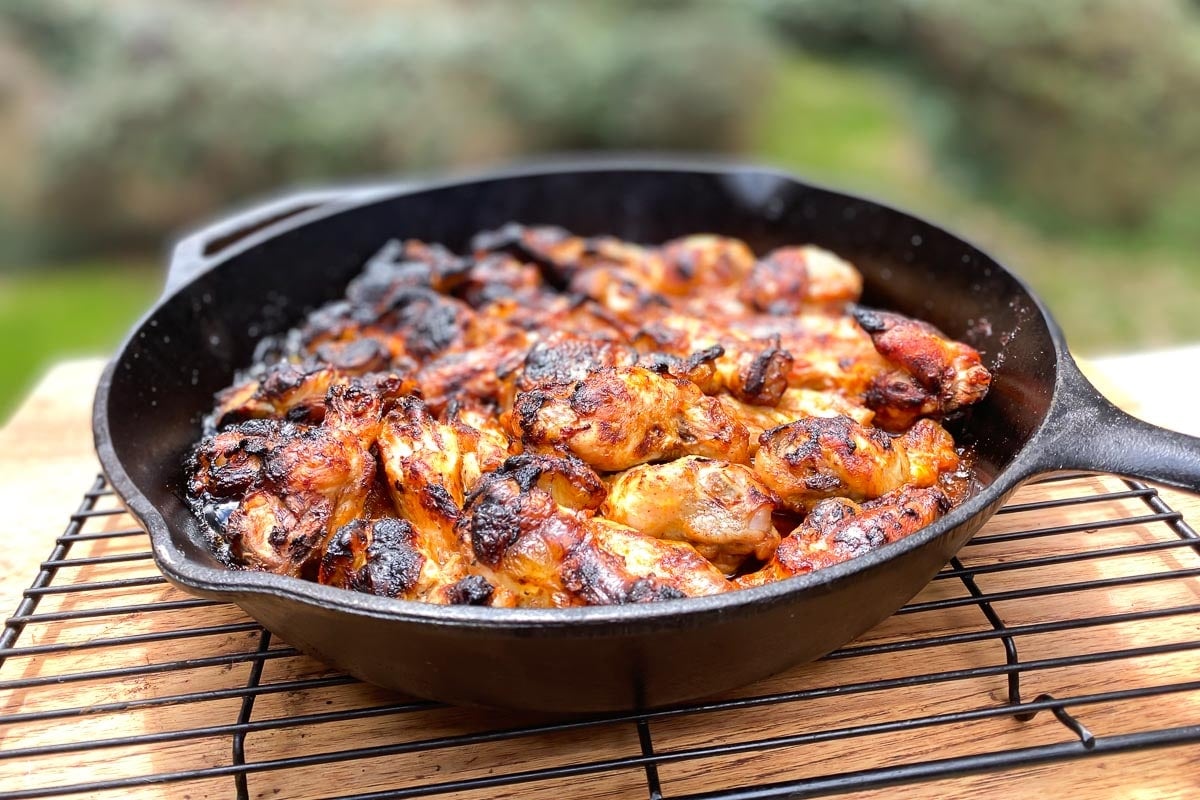 Entire restaurants build their menu around chicken wings, but we're going to show you how to make the best chicken wings at home – and they're easier than you think. Most of these recipes are baked, not fried, so you will not only save on calories, but also have less mess and spend less time in the kitchen. Click here for 9 Insanely Delicious Easy Homemade Chicken Wing Recipes
Looking For More Delicious Ideas?
If you have been diagnosed with IBS and are following a Low FODMAP diet, we have 1000+ Gluten Free & Low FODMAP Recipes to help you live deliciously and symptom free!
And Don't Miss These Articles If You Have IBS
Our team of low FODMAP and IBS trained dietitians and healthcare experts have written 100's of Wellness Articles to help you THRIVE.
And Be Sure To Visit Our Shop!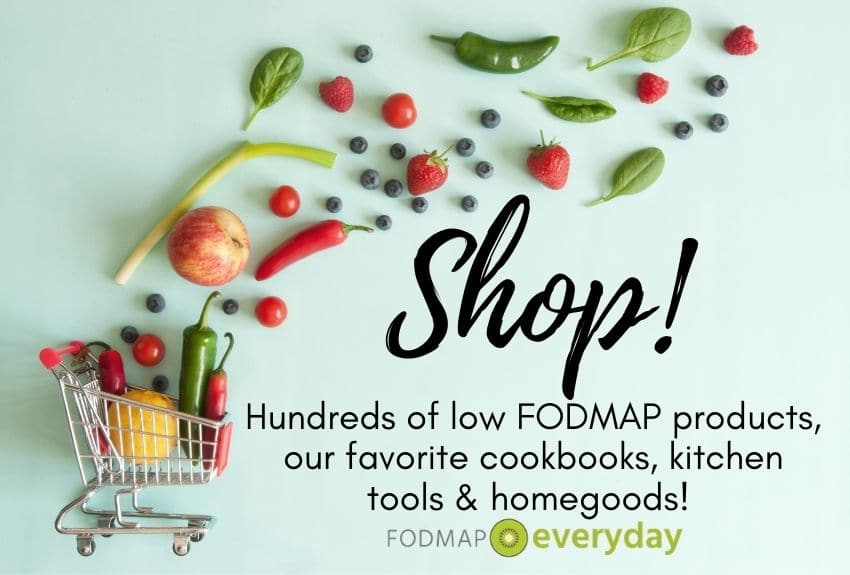 We have curated hundreds products to help you live your best life all in Our Shop!
SaveSave