Dips say "party" to us! They are simple to make; easy to tote to a party, whether at a friend's house, in a park, or on a boat! You can dip vegetables, fruit, crackers, pretzels…and homemade are so much better than store bought! We have 18 dips for you to try. Don't limit it to just one! PS: One is a sweet dessert dip! And all of them are low FODMAP and gluten free! So if you or your friends are struggling with IBS or following the low FODMAP diet these will put a smile on their face!
Hummus
Pre-made hummus doesn't hold a candle to DIY! Slipping off the chickpea skins makes this version extra-silky in texture. Get the recipe for Hummus.
Beet & Yogurt Dip
Earthy beets, tangy yogurt, toasted walnuts…a drizzle of olive oil. This dip is as stunning to taste as it is to view. Guaranteed conversation starter. Get the recipe for Beet & Yogurt Dip.
Eggplant Dip
Sometimes called baba ghanoush, this roasted eggplant dip with tahini, lemon and olive oil is delectable. Get the recipe for Eggplant Dip.
Hot Spinach Artichoke Dip
Hot dips are always extra-special and spinach artichoke is a favorite! This is an easy rendition. Served in a hollowed out bread bowl, it is always memorable. Get the recipe for Hot Spinach-Artichoke Dip.
Blue Cheese Dip
Blue cheese is one of those polarizing foods, but if you love it – you LOVE it. And this dip is the fastest way to get your cravings met. Thinned out it can also be a salad dressing. Get the recipe for Blue Cheese Dip.
Ranch Dressing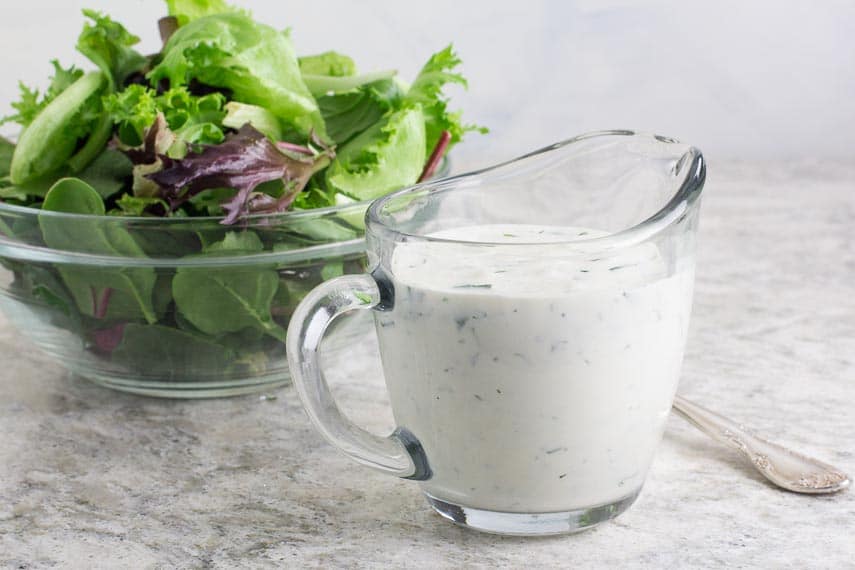 Ok, ok we know this is a salad dressing, but Ranch Dressing is so much more. You might want to dip pizza into it, or fried chicken! Or, veggies…Get the recipe for Ranch Dressing.
Caviar Dip
Okay, we know this sounds a little fancy schmancy, and it is, but it is still incredibly easy to make, and you don't have to break the bank with high end caviar. Still, the resulting dip is quite special. Get the recipe for Caviar Dip.
Sweet Chili Sauce
Here is another recipes that is thinner and more sauce-like in texture, but it is a fantastic dip for egg rolls or summer rolls. Get the recipe for Sweet Chili Sauce.
Peanut Lime Sauce
Tangy lime and creamy peanut butter come together for a fantastic dippings sauce with an Asian flare. Get the recipe for Peanut Lime Sauce.
Tartar Sauce
You not ever think about tartar sauce, but this simple, creamy, tangy concoction is perfect for a platter of fried vegetables or seafood! Makes a fantastic hot appetizer. Get the recipe for Tartar Sauce.
Guacamole – for Sensitive Tummies
Gotta make guacamole, also known as "guac". Guacamole very often contains onion, which wreaks havoc on sensitive tummies. We have a delectable version that even those prone to rumbling tummies will love. Get the recipe for Guacamole.
7-Layer Dip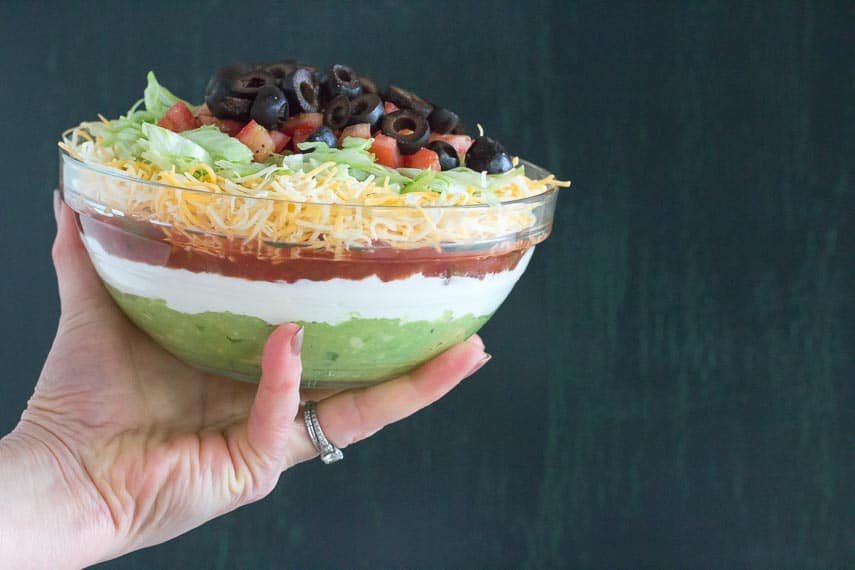 7 layers: guacamole, along with tomatoes, olives, shredded lettuce, shredded cheese, sour cream, and salsa. Layer up in a glass dish for maximum impact and get out the corn chips. Get the recipe for 7-Layer Dip.
Vegan Avocado Green Goddess Dressing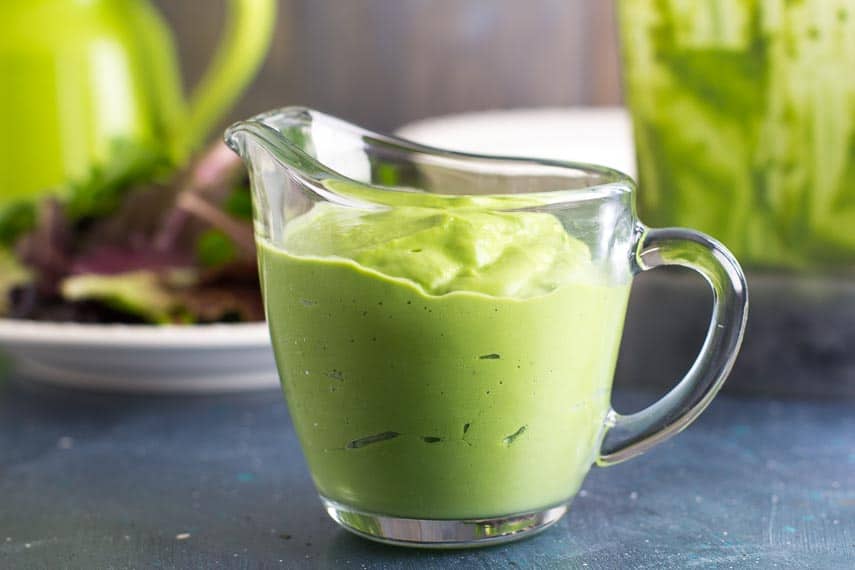 Avocado makes a fantastic creamy base for dips and dressings. This Green Goddess Dressing is jam-packed with fresh herbs like basil and parsley and has a spark of freshly squeezed lime juice. Easy to make and you will want to dip everything into it, including your fingers or a spoon. Get the recipe for Vegan Avocado Green Goddess Dressing.
Tzatziki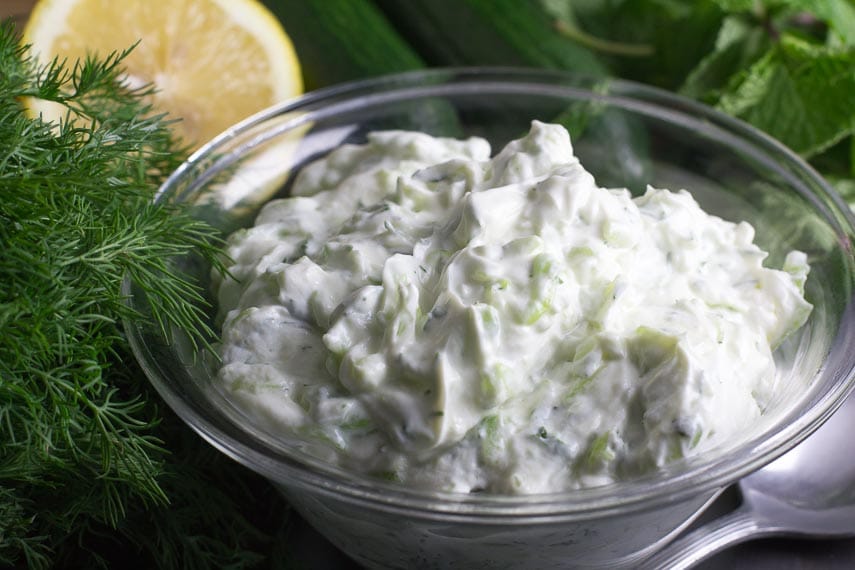 Tzatziki is a refreshing combination of yogurt, cucumber and garlic flavor. Fantastic as a vegetable dip or spread on crackers. Get the recipe for Tzatziki.
Chipotle Mayonnaise
We love Chipotle Mayonnaise as a dip for fries! Get the recipe for Chipotle Mayonnaise.
Russian Dressing
We love Russian Dressing spread on a turkey sandwich, but we have also used it as a dip for fries or other deep-fried items, like vegetables. Get the recipe for Russian Dressing.
Aioli
Aioli is simply garlicky mayonnaise. Try our oven-baked fries dipped in this tangy sauce for a real taste and texture experience. Get the recipe for Aioli.
Lime Cheesecake Dip
This dessert dip is a little sweet and a little tart, made by swirling homemade lime curd into what is essentially a cheesecake batter made with cream cheese. Choose your dippers such as fresh fruit, pieces of pound cake, or even pretzel rods. Get the recipe for Lime Cheesecake Dip.
Stew Recipes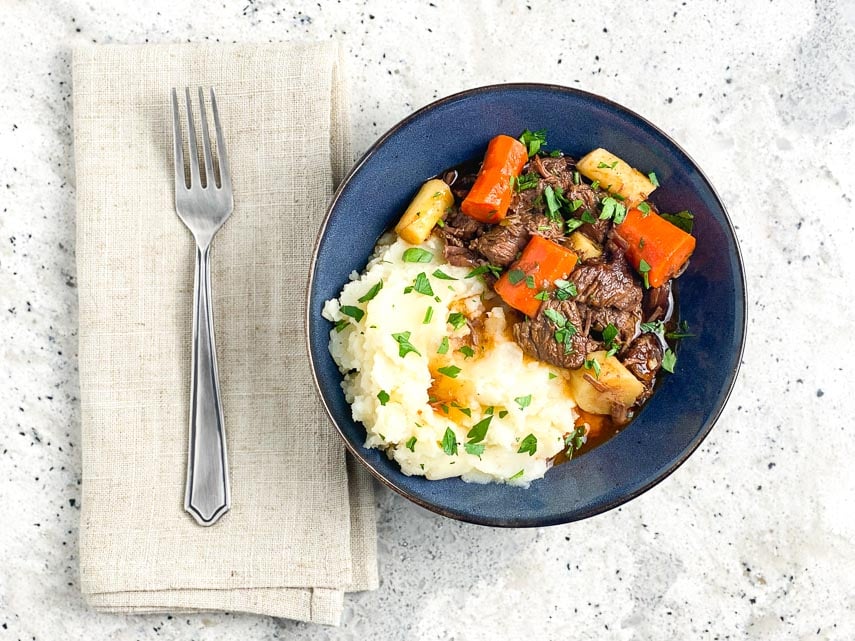 There is nothing like homemade soup or a hearty stew, especially when it is cold outside! (For you hot weather folks, we do have a few cold soups). We've got 23 recipes for you, from Instant Pot quickies to long simmered renditions. Comfort food in a bowl. Get 23 Dinner Solutions: Quick and Delicious Soup and Stew Recipes here.
Holy Cow! These 10 Ground Beef Recipes Will Knock Your Socks Off!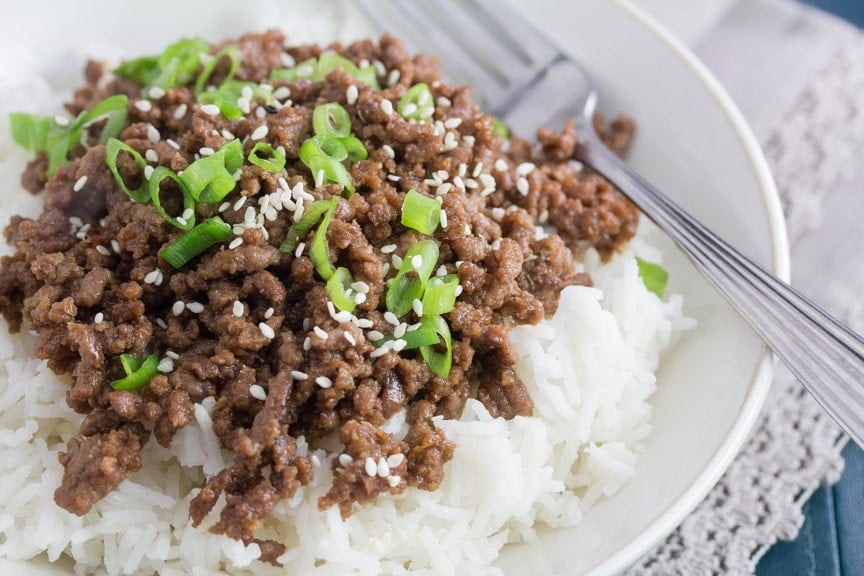 Ground beef makes a great burger and meatloaf, but it is so much more versatile than that, and we have 11 recipes for you to add to your weekly rotation. Chili, Chili Mac and even a Quick Korean Beef dish, that package of ground beef has never been more inspiring. Click here for Holy Cow! These 10 Ground Beef Recipes Will Knock Your Socks Off!
85 Desserts For The Chocolate Lover In Your Life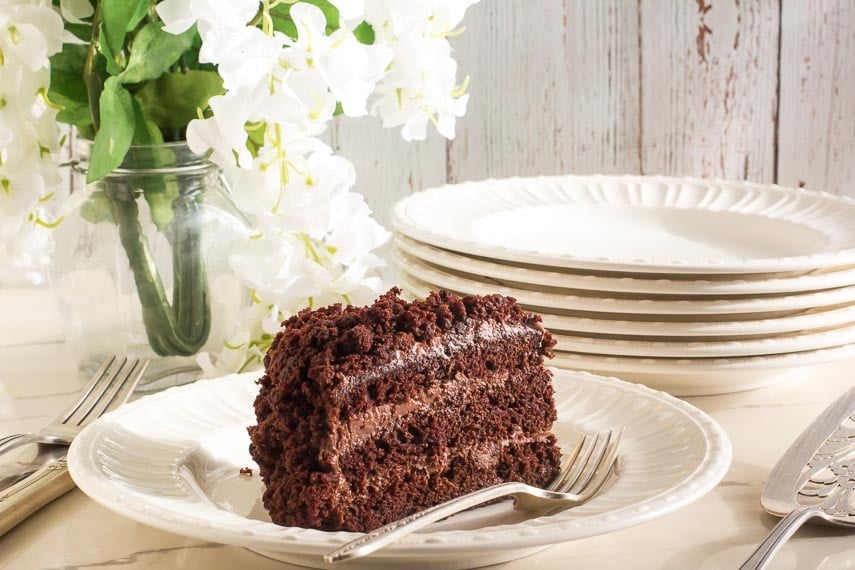 Welcome to the largest collection of desserts for the chocolate lover in your life. Each of these are also gut-friendly so that you don't have to worry about bloating, or a noisy belly when getting romantic! All of these desserts are gluten-free and low FODMAP! Click for 85 Desserts For The Chocolate Lover In Your Life