With approximately 1 in 5 people worldwide suffering from IBS, and the fact that up to 75% of them could obtain relief from the low FODMAP diet, it is not surprising that it is becoming more and more popular. And it is typical for a family or household to be made up of those following the diet and those who are not.
The Elimination diet approach, when worked through with a Registered Dietitian, is statistically one of the best ways for an IBS sufferer to develop a healthy and delicious relationship with food – and stay symptom-free. We want to make sure that both you and your non-FODMAP family members are eating as healthily as possible.
The Low FODMAP Diet Is Medically Directed
The low FODMAP diet is primarily used to alleviate symptoms of IBS. As the science of the diet develops, researchers are realizing that it can also help with other issues, such as IBD (inflammatory bowel disease) and SIBO (small intestinal bacterial overgrowth) and that patients with GERD (gastroesophageal reflux disease), NCGS (non-celiac gluten sensitivity) and even celiac disease often have an overlap with IBS and that the diet can offer some relief.
That said, those embarking upon or following the diet should receive a formal diagnosis of IBS from a medical doctor, most likely a gastroenterologist, before starting the diet. And the diet should be undertaken along with a RD.
The Three Phases Of The Low FODMAP Diet
There is often a major misunderstanding about the low FODMAP diet, and it revolves around the strict Elimination Phase. The diet has three phases – Elimination, Challenge and Integration – and we have unfortunately even heard doctors talk about "the low FODMAP diet" when they are really only referencing the Elimination Phase.
When you hear a doctor say, or read an article that says, that the low FODMAP diet is not a forever diet, they are actually talking about the Elimination Phase.
Elimination: Short & Sweet
This is because, while the Elimination Phase is where we find relief from symptoms, it is also a phase that restricts intake of food choices and serving sizes, all of which can lead to deficits in nutrition, which in turn can have negative long-term effects.
Please refer to our article, The Low FODMAP Diet Elimination Phase: Short & Sweet For Your Health!, which was written by our Success Team RD Diana Reid, who is both Monash University trained as well as King's College trained in FODMAP education.
As Diana so simply puts it, the Elimination Phase, if followed long term, has "multiple drawbacks for your quality of life and your physical and mental health." This is also true for people who might eat low FODMAP but have no medical reason to do so – like your non-FODMAPing family members.
Nutritional Deficits During Elimination
99% of our recipes sport our green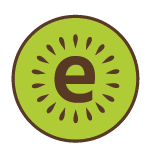 icon, which indicates that they are suitable for Elimination. This means that ingredients are chosen carefully, and portions are limited, in order for the recipe to be considered Elimination worthy.
These strictest of low FODMAP recipes can be low in fiber, prebiotics and certain vitamins and minerals. This can have long term negative effects on your gut's microbiota. From a mental health perspective, eating low FODMAP can lead to social isolation and even disordered eating.
For all of these reasons, the Elimination Phase is kept to a brief period of 2 to 6 weeks. Once the Challenge and Integration Phases are reached, there is a broader intake of nutrients.
Blended Households: FODMAPers and Non-FODMAPers
We know that many of you following the low FODMAP diet Elimination Phase might be the only one in your household doing so. And we know that making multiple meals is expensive as well as time consuming. This article is about how to feed a household, when not everyone is following the low FODMAP diet. And to reiterate, those not told by their medical team to follow the low FODMAP diet should not be eating strictly low FODMAP.
Luckily, this does not necessarily mean that separate meals have to be prepared.

Portions Rule!
Hopefully by now you know that the low FODMAP diet is all about portions.
A heaping ¼ cup of blueberries (40 g) is Low FODMAP, but ⅓ cup (50 g) is Moderate for FODMAPs and 1 cup (125 g) is High FODMAP.
Avocados are Low FODMAP at 30 g, Moderate at 45 g and High FODMAP at 80 g.
Almonds are Low FODMAP at 10 whole nuts (12 g), but High FODMAP at 20 whole nuts (24 g).
What this means is that you could make our Low FODMAP Kale Salad with Blueberries & Feta and non-FODMAPers can simply eat larger portions.
Ditto for our Guacamole and Seven-Layer Dip, or our Gluten-Free Chocolate Granola with Almonds. You should stick with the recommended serving sizes; family members can go back for seconds.
Increasing portions is the simplest way to encourage the non-FODMAPers in your family to eat in a way that is healthy for them, while you can eat the same food in smaller portions and stick to a low FODMAP regime.
Offer Additional High FODMAP Foods
Another easy way to make sure that everyone in your household is eating well is to offer additional food items, alongside the low FODMAP meals.
Here are some suggestions:
Breakfast For All: You might have a LOFO serving of one of our granolas with your LOFO milk of choice. Your other family members could eat the same cereal but with cow's milk. Or maybe they have their own conventional high FODMAP cereal and want to share your LOFO almond milk? Either way, you can eat together quite simply. And all of you can add blueberries, ripe bananas or raspberries to your cereal – they can just have an increased portion.
Sandwiches For Lunch: If you make sandwiches in bulk for you and the family as you all make your separate ways to work and school, not much needs to change. Most sliced cheeses that you would be using anyway are low FODMAP, such as cheddar and Monterey Jack. Mayo and mustard are fine for all, too. Choosing deli meats takes some doing, but once you have your go-to, such as Applegate Organic Roasted Turkey Breast, then maybe the only change you need to make is the bread. Please review, How To Choose Low FODMAP Bread. The non-FODMAPers can have any bread they like.
Making Mexican or Tex-Mex? Offer hearty servings of beans, sour cream and chopped red onion on the side for non-FODMAPers to add to their tacos, burritos, enchiladas and bowls. And they can have extra servings of avocado!
Italian Night: We have a few different low FODMAP pasta sauces, from simple Quick Tomato Sauce to Bolognese. You can cook up LOFO pasta for yourself and make conventional pasta for the others – but you can all enjoy the sauces together. Non-FODMAPers can add garlic bread!
Salads! Hardly a day goes by when we don't have salad and there are many low FODMAP vegetables and leafy greens to enjoy, but why not make a main salad that everyone can eat and then offer garlicky croutons for the non-FODMAPers? Or rings of red onion? Maybe they would like conventional bottled salad dressing while you stick with low FODMAP? Easy!
Family having ice cream together? You can stick with lactose-free ice cream, the rest can have their favorite flavors – and you can all have our Hot Fudge Sauce. Make sundaes and set out all kinds of toppings and the non-FODMAPers can add extra helpings of candies, nuts, ripe bananas and sprinkles.
Un-Tested Foods: While Monash University and FODMAP Friendly have lab tested many foods for FODMAP content, there are still many that are un-tested. These foods might end up being low FODMAP, but for now, they would not be included during Elimination. But that doesn't mean non-FODMAP family members can't enjoy them. Here is a very partial list of un-tested fruit and vegetables, as an example, that the non-FODMAPers can add to their diet:

Orange and yellow bell peppers

Yellow summer squash

Acorn squash

Mustard greens

Rainbow carrots

Fresh peas

Beet tops and radish tops

Cranberry beans

Cannellini beans

Cardoons

Romanesco broccoli

Broccoli rabe

Fresh amaranth

Fresh garlic scapes

Ramps

Salsify

Sunchoke

Horned melon

Loquat

Mulberries

Lingonberries

Black raspberries

Fresh currants

Dried strawberries

Pluots

Grape juice
The point is, that if you do not find a food listed on the Monash University or FODMAP Friendly apps, then it has not been lab tested for FODMAPs at this time. If you are in Elimination, you should steer clear, but your household members can enjoy!
The Takeaway
If you live in a household where some folks are following the low FODMAP diet Elimination Phase and some are not, it is important for everyone's health that adjustments be made.
FODMAPers should follow their RD's advice and stick with low FODMAP foods and portions. The rest of the household should consciously expand their diet. That said, if you are a non-FODMAPer, you don't have to worry. If you eat a meal here and there that is strictly low FODMAP with no alterations, you will be fine. Just take a big picture view and know that it is important for you to expand your diet and nutrients for your best gut health.
---
We also have a compilation for you of delicious recipes: 50 Certifiably Delicious Low FODMAP Recipes in One Glorious E-book!