The desire to snack is powerful! While the low FODMAP diet is very much about portion control, and we do have to keep an eye on stacking, eating between meals is still something that comes up often – even daily.
We've Got Low FODMAP Snacks!
There is a world of low FODMAP snacks for you to explore. Let us be your guide! From homemade, to snacks you can buy – to ones you can throw together in a minute or two, this article is all you need.
Looking For Low FODMAP Energy Bars?
We found over 100 snack bars and high protein bars that are low FODMAP compliant, so they have their own article! Check it out: Low FODMAP Energy Bars.
Looking For Meal Replacements & High Protein Beverages?
Our article on protein shakes and meal replacements is one of your most popular. Be sure to read it for dozens of suggestions, which can even be enjoyed during Elimination.
Looking For Energy Balls?
Whether you call them Bliss Balls, Energy Balls, Energy Bites, Power Balls, or some other term, these easy-to-make and tote treats are super popular. We have several recipes for you. Make a big batch and freeze them.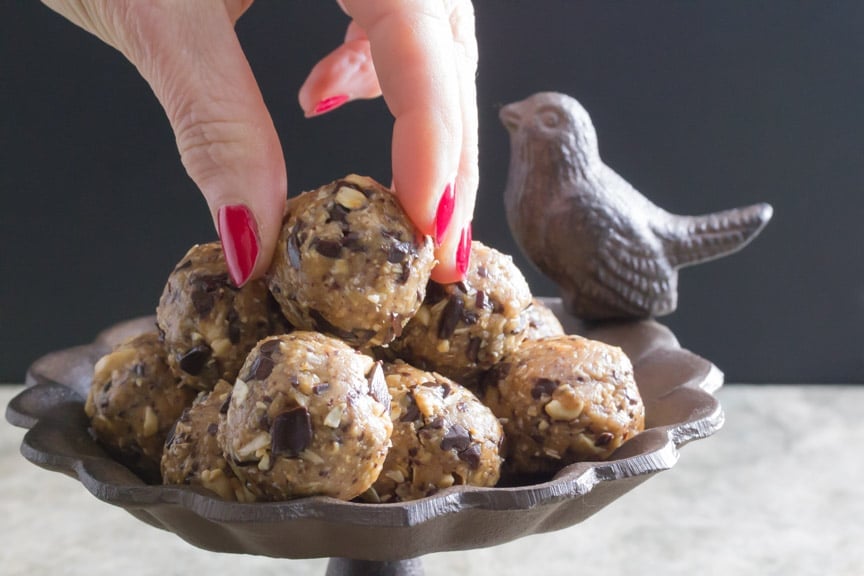 Looking For Granola?
We think having a jar of low FODMAP granola around means you will never go hungry at snack time. Stir it into yogurt (dairy or alt milk), have a bowl with your milk of choice, add fruit or have it all by itself – or eat of out hand! Tuck some into a little airtight portable bag or container and keep it handy.
Here are a few low FODMAP granola recipes:
Purchased Snacks, Assembled & Homemade
We have divided snacks into 3 main categories: commercially prepared, homemade, and then what we call "assembled". An assembled snack would be something like carrot sticks with hummus, or peanut butter on an apple slice. They aren't full-fledged recipes, per se, but can be easy and delicious, so they deserve to be addressed.
Easy, Assembled Snacks
Let's get to the easy stuff first. Just look at all these combos that will stave off your hunger and give you a boost with just a few minutes of prep.
Purchased Snacks: Curated & Low FODMAP Certified
If you haven't discovered our Shopping Lists, please take a look! We have literally THOUSANDS of commercially prepared and available items that have been reviewed and curated by our Monash trained RD Vanessa Vargas. We have Shopping Lists available for Coles, Walmart, Trader Joe's, and Whole Foods. If you are in the U.S., the Walmart list can be used as a general list for many supermarkets.
There are also dozens of snacks, from crackers to cookies, chocolate bars to breakfast treats, whole grain chips, potato chips, salsas, popcorn, biscuits, protein balls and more – all certified low FODMAP by either Monash University or FODMAP Friendly. In some cases items were certified, but dropped their licensing agreements; the products have remained the same as when they were lab tested and certified, as is the case with Enjoy Life products.
This list would have been yards long if we listed every item. What we have chosen to do is list a few from a selection of brands, to get you thinking about the variety that exists. Please refer to your Monash University and FODMAP Friendly apps, where they are all listed.
Certified Low FODMAP Snacks
Homemade Snacks: Our Low FODMAP Snack Recipes
We have many recipes for you that have been developed in our own Test Kitchen. From cheesy crackers to the best hummus, sweet spiced nuts and snack cakes to cheese balls and more.
Savory Snacks
Have a hankering for a savory snack? Check these out:
7-Layer Dip – the classic with guac, salsa, sour cream, cheese and three more layers of low FODMAP, lactose-free deliciousness.
Blue Cheese Dip – great as a dip or salad dressing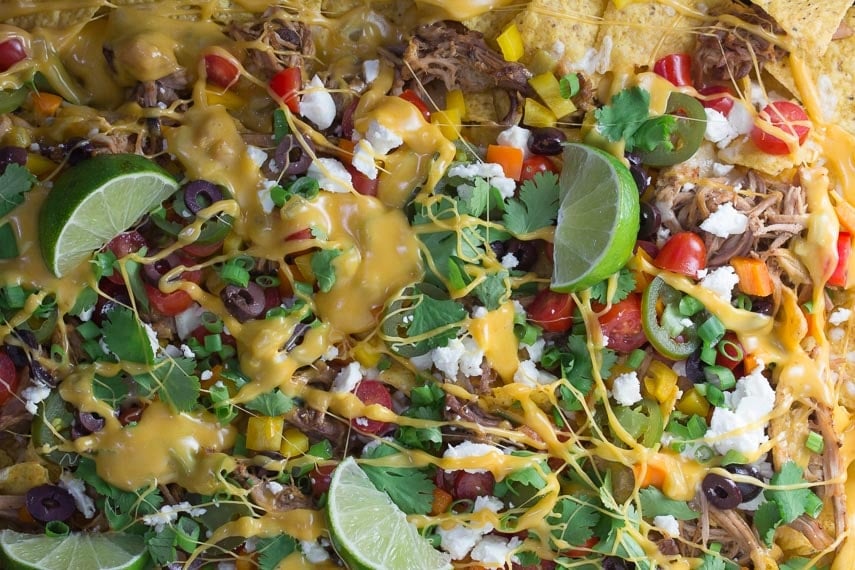 Caviar Dip – pull out the stops for New Year's Eve or a special event.
On The Sweet Side
Some of us have a sweet tooth, or just need a sweet treat every once in a while. We have what you are looking for from popsicles to homemade granola bars – even caramel popcorn!
No FODMAP Fruit Salad – learn about fruit that contain no FODMAPs, like grapes, strawberries and oranges.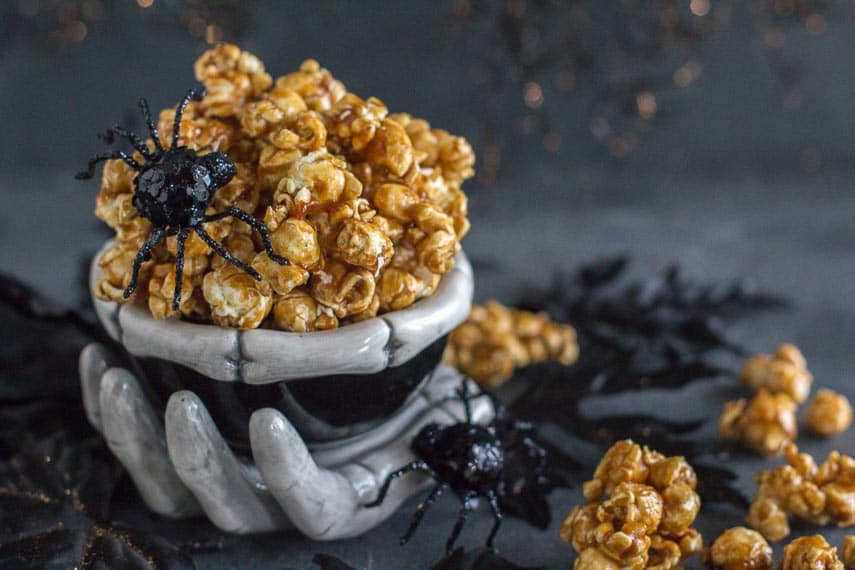 Arnold Palmer Ice Pops – lemonade and black iced tea, in a frozen treat.
The Takeaway
There is no need to go without snacks, even during Elimination. There are dozens of low FODMAP snacks that you can buy, make, or simply put together in a matter of minutes. Be mindful of stacking when snacking (say that 3x fast). You want to try and space out your meals by about 3 hours, if you can, to help minimize FODMAP stacking.
Always carry a low FODMAP snack with you so that you don't raid the nearest vending machine for something that might trigger IBS symptoms, and that you will regret eating later.