Appetizers! Perhaps not an everyday thing, but around the holidays we love to have a spread of little nibbles. These are our very best Thanksgiving & Christmas Low FODMAP Appetizers and hors d'oeuvres from simple, to sublime, easy to elegant. You will find what you are looking for whether you need a dish to take to a party, something for a buffet, or a plated appetizer.
As always, our low FODMAP recipes are lactose-free and most are gluten-free as well. We are here to show you that you can thrive on the low FODMAP diet – even during the holiday season. In fact, many of these Thanksgiving & Christmas Low FODMAP Appetizers are a low-FODMAP option of classics you know and love.
Watch Your Portions
Watch your portions, especially during the holidays and when eating many different dishes in one day or at one sitting. Remember, many high FODMAP foods have low FODMAP serving sizes! It is a great time to brush up on stacking.
Seasoning for Thanksgiving & Christmas Low FODMAP Appetizers
We take pride in how flavorful our low FODMAP recipes are, including our appetizers. We show you how to infuse onion and garlic flavor into your low FODMAP recipes with onion and garlic substitutes. There are many ways to get onion and garlic flavor into your appetizers, from using scallions (green onions) appropriately, to small amounts of leek bulbs and greens and even low FODMAP onion and garlic powders.
Many herbs and spices have low FODMAP serving sizes and add flavor and depth to your appetizer recipes.
And of course, we have the rest of the meal covered in these recipe roundup articles:
The Charcuterie Board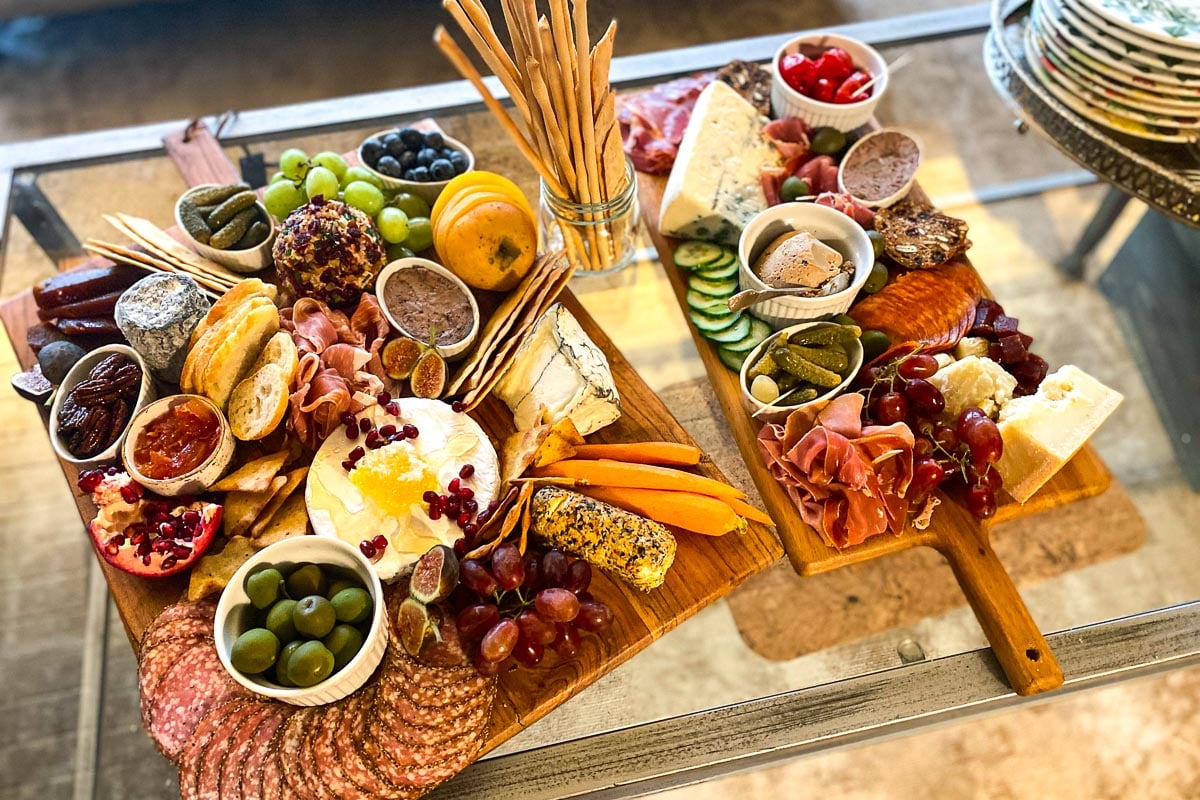 We love creating a charcuterie board for so many reasons: they are endlessly adaptable, you can buy everything pre-made if you like, they are beautiful to look at and fun to make. Let your creativity flow! We have an article for you on how to made Low FODMAP Charcuterie & Cheese Boards.
Dips, Spreads & Everything Cheese
Blue cheese dip? Cheese balls? Baked brie? You can have them all!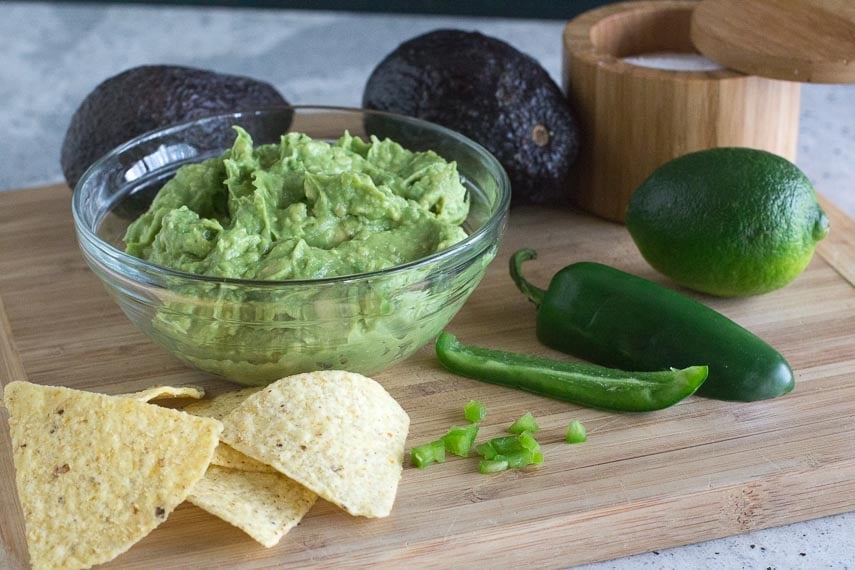 Our guac is low FODMAP! Use your favorite dippers, from veggies to crackers, even rice cakes.
Did you think hummus was off limits? Ours is low FODMAP! Serve with crackers or fresh vegetables like carrots, cucumber, cherry tomatoes, radishes or bell peppers. Drizzle with a little garlic-infused olive oil right before serving.
This baked brie is based upon our recipe for low FODMAP coffee liqueur, so make sure to check that out as well.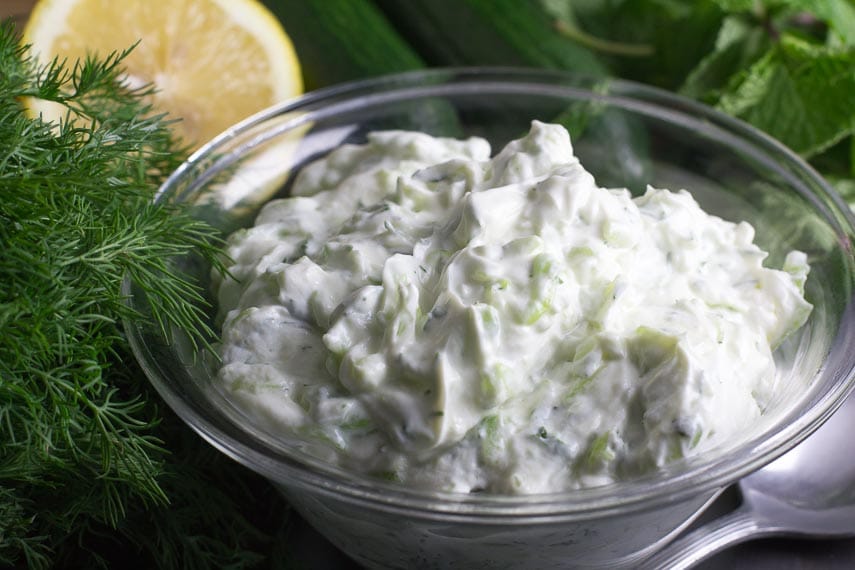 This garlicky cucumber yogurt spread is lovely alongside roasted meats, but also as a dip for vegetables and crackers.
Just looking at this baked brie says HOLIDAYS to us! Cranberries do have a low FODMAP serving size! Then we think about Thanksgiving & Christmas Low FODMAP Appetizers, this baked brie springs to mind!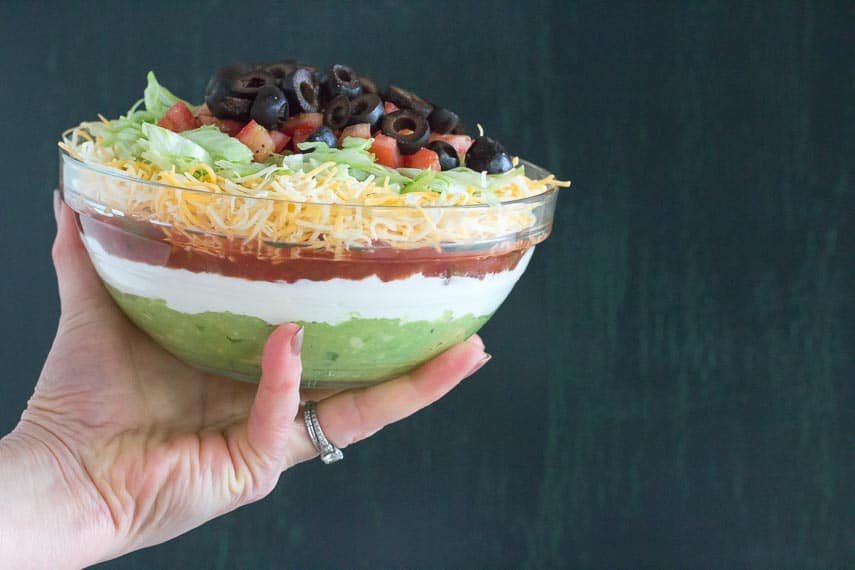 We figured out how to make the classic 7-layer dip low FODMAP, complete with guac, salsa, cheese, olives and more.
Eggplant roasted in the oven lends a smoky flavor to this easy to make dip. We like this with rice crackers.
Caviar dip with lactose-free cream cheese and sour cream is easy to make – and quite elegant. How about for New Year's Eve? Try serving with crackers, cucumber slices and potato chips!
Mayonnaise, sour cream and yogurt combined with blue cheese create a delectable dip or dressing.
This vibrantly colored dip is made with low FODMAP amounts of roasted beets. Walnuts add flavor and crunch.
First made our low FODMAP Ricotta, then choose from several different flavor variations: Garden Herb, Green Olive, Garlic & Lemon, Smoky Paprika & Roasted Red Pepper, Zesty Orange Marmalade (a dip for low FODMAP fruits), Maple Blueberry and Sweet Raspberry.
Serve warm with toasted low FODMAP baguettes.
Baked in an ovenproof dish, bring this to the table warm. There is a low FODMAP amount of sun dried tomatoes!
Start with a round crusty loaf of low FODMAP sourdough bread.
Tastes just like a classic cheese ball – and ours is lactose-free and low FODMAP. Toasted pecans create flavor and texture.
These are very hearty! Perhaps make them for hours ahead of your main meal when folks are clamoring for some food.
These cheesy rich crackers can be made ahead; perfect for having around all holiday season. A little Dijon mustard adds dimension to the cheesy dough.
Shrimp, Fish & Clams
All pure proteins are no FODMAP – you just have to know how to work with them in the low FODMAP kitchen. Love fish and shellfish? You're in the right place.
Elegant, yet is easy to make. Poached fresh salmon and smoked salmon combine with briny capers for a special treat.
These make an elegant New Year's appetizer. You might need to order trout roe ahead, so plan as needed.
Leave the skins on for max flavor – but set out lots of napkins! Slivered almonds add crunchy texture.
Just like the classic approach, but ours is low FODMAP and gluten-free. Try these dry breadcrumbs.
Pickled shrimp are SO easy to make – they are one of those recipes that ends up appearing way more than a sum of its parts. We used Fody Vegetable Soup Base, their garlic-infused oil and Steak Seasoning!
Vegetable Focused: Raw, Cooked & Marinated
There are so many low-FODMAP vegetables out there! Eat the rainbow!
Our kale chips are easy to make and so much more economical than purchased! Ste out in a bowl for a nutritious nibble.
Oyster mushrooms have a very generous low FODMAP serving size and these marinated mushrooms are a lovely addition to whatever else you set out.
Hot Appetizers
Sometimes a hot app is what you are looking for!
Did you know that there is a low FODMAP serving size of filo dough? There is! So we created a low FODMAP spinach pie for you.
We love these low FODMAP gluten-free corn fritters set out with a bowl of salsa for dipping.
This app features low FODMAP amounts of spinach and artichokes! Serve with corn chips or vegetables for dipping. Get it while it's hot!
This low FODMAP version of chicken satay starts with a turmeric rich marinade and is served with a gingery peanut butter dipping sauce (rice vinegar, peanuts, soy sauce and red pepper flakes, too). Protein rich chicken satay – skewers make easy serving.
Chicken Wings!
Chicken wings can function as a hearty appetizer or a light lunch during the day while you prepare the main meal. You might not think of them immediately as Thanksgiving & Christmas Low FODMAP Appetizers, but wings are quite popular.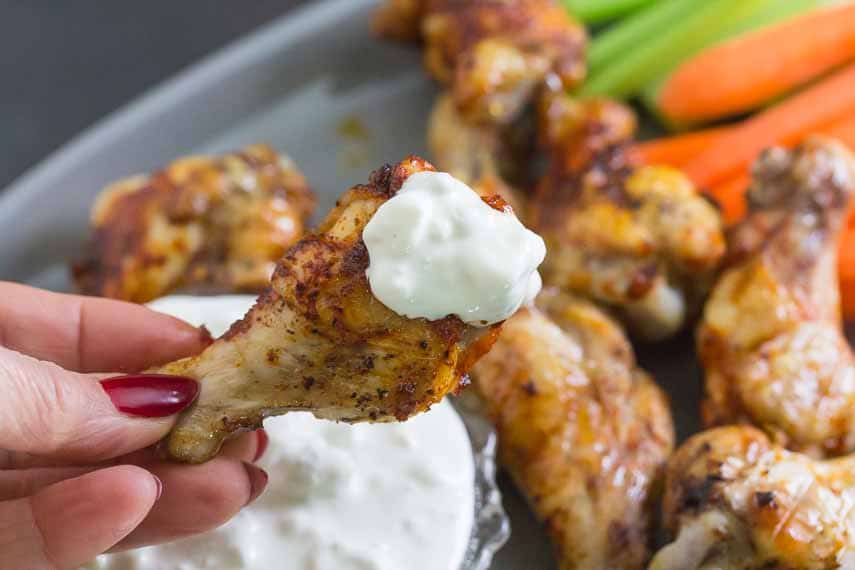 These are a classic spicy chicken wing recipes complete with blue cheese dip for the wings, and we add carrot and celery sticks, too.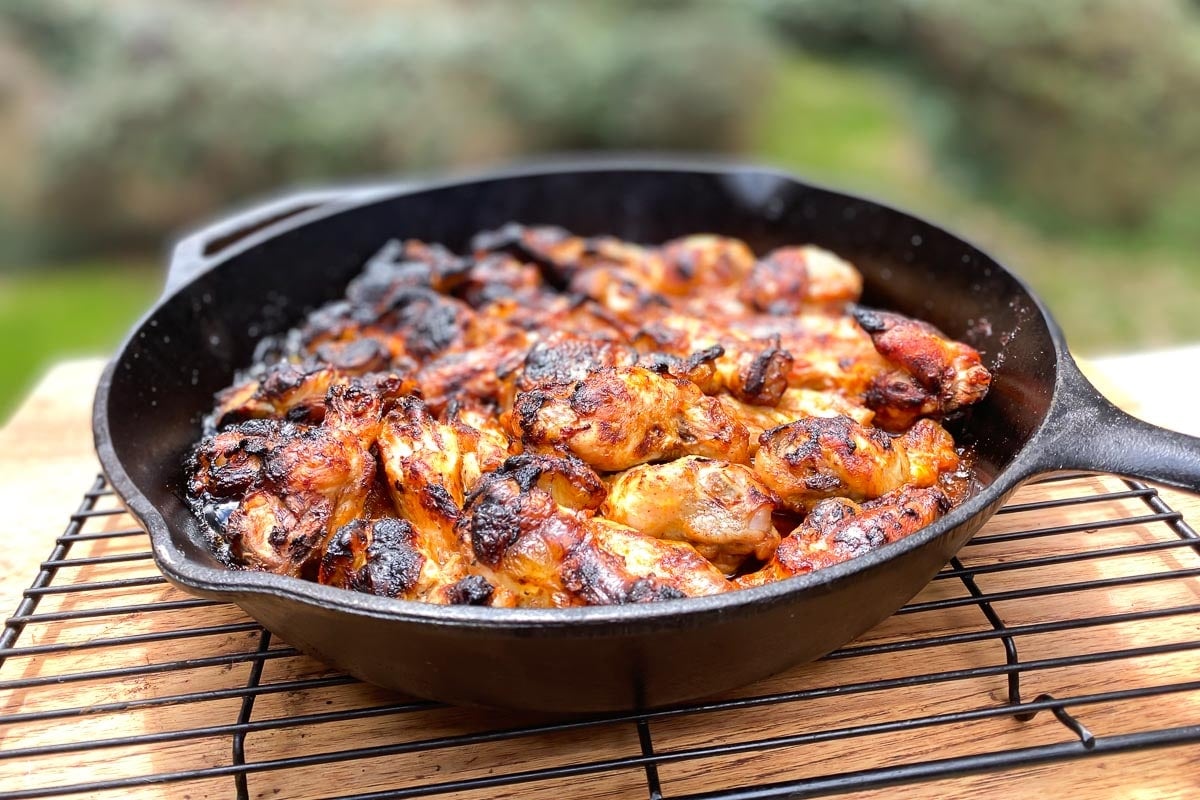 If you have the wood fire going, it will be very easy to make these hot honey wings – that use low FODMAP amounts of honey!
Pesto is not just for pasta! Try it on chicken wings.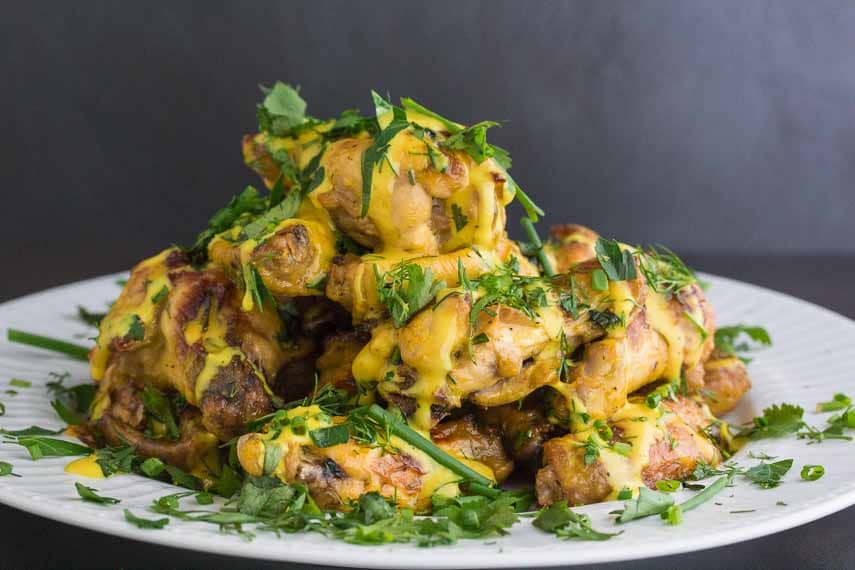 This recipe takes advantage of Fody Maple Dijon Dressing.
Maple syrup is low FODMAP, as is soy sauce! They make a great, sticky glaze for these roasted wings.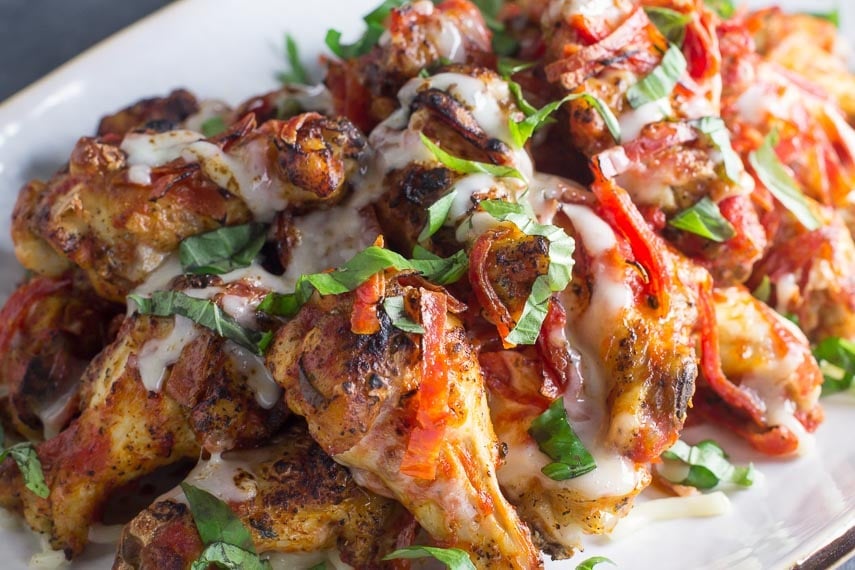 Pizza sauce, cheese and fresh basil – one wings!
The acidity of lime complements the heat of chile in this wing recipe. The honey is in low FODMAP amounts!
Fish sauce (we like Red Boat), sugar, garlicky oil, cilantro and mint make for a powerhouse of flavors.
5 spice powder, lime, ginger, soy sauce and scallion greens create an irresistible chicken wing recipe.
Popcorn & Nuts
This category is all about low-FODMAP snacks; easy-to-eat nibbles that are always welcomed.
A little sweet, a little savory, start with a jar of mixed nuts and add melted butter, chipotle, brown sugar, cinnamon, hot sauce and more before roasting. These make a great host gift, too.
You can have Chex Mix while following the low FODMAP diet! Our recipe shows you how. Get those low FODMAP pretzels, cereal and nuts ready!
A little salty and a little sweet, try this popcorn featuring maple syrup and cooked in coconut oil.
Parmesan cheese and dried herbs make this popcorn stackable anytime.
Sugar, cinnamon and chipotle make for a sweet and lightly spiced popcorn treat.
This recipe can be made with pecans or walnuts. They are roasted with sugar, cinnamon and ginger. Toss them into salads for a crunchy treat.
A little light corn syrup (it is low FODMAP), sugar and salt. An easy recipe for lightly sweetened, crunchy nuts.
Plated Appetizers
This salad is a classic starter found in French bistros, but you can make it easily at home. Toast your own sourdough croutons. We strongly suggest not buying croutons; they are always stale and pale in comparison to homemade.
Warm bacon, avocado and mixed greens create an elegant plated appetizer.
Once you make calamari at home and see how easy it is to prepare, you will want to try all our calamari recipes! Try our fried calamari, too!
If you can get great tomatoes and fresh basil, a Caprese salad is always welcomed.
Eggs!
We have several recipes based upon hardboiled eggs. Easy to make so that they come out perfect every time with a creamy yolk.
Take your deviled eggs way beyond mayo! These get an olive and caper salad mixed in with bits of cheese and salami! Just like a muffuletta sandwich.
Classic deviled eggs – with bacon! No time for calorie counting now:) Perhaps an unusual Thanksgiving & Christmas Low FODMAP Appetizer, but folks always empty the plate!